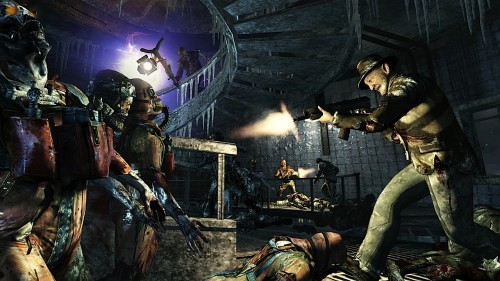 On Thursday, the Black Ops Escalation Map Pack on PC was released and can be had on Steam for $14.99. This pack includes four multiplayer maps and the Call of the Dead experience. The Black Ops full game is on sale for $40 this weekend as well.
From now until June 5 at 1pm PT Steam is offfering free multiplayer and double XP.
If your more of a PS3 player, then Activison has some special news for you too.  The Escalation DLC and double XP weekend will be coming to the Sony console on June 10th.