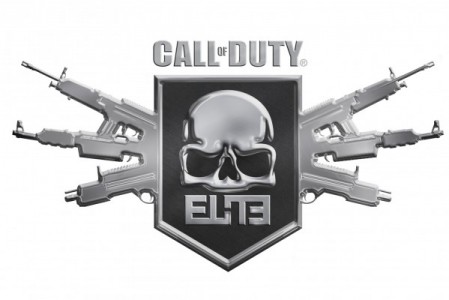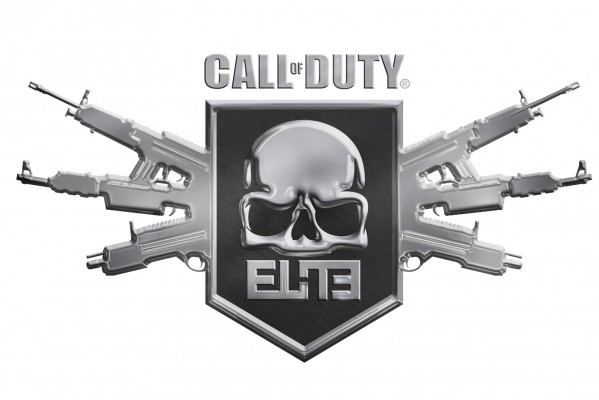 When word first broke of Activision's new Call of Duty Elite service, the internet literally erupted with anger due to the sheer thought of having to pay for online services that (at the time) seemed to mirror Bungie's (Free) Waypoint. To help control the situation and better inform their fans and critics alike, Activision have released a full FAQ that lists what will and will not be free, information on how the program will work along with all of the features that COD fans can expect.
Check out the FAQ for yourself below (WARNING! Long Read Ahead!!)
Frequently Asked Questions
Before we get to some FAQs regarding Call of Duty Elite, we want to share three guiding principles of the service.
GIVING YOU MORE THAN EVER BEFORE (AND TAKING NOTHING AWAY) – With over 30 million online players around the world, the Call of Duty community is too large and diverse to create a one size fits all approach, and Call of Duty Elite must be purely additive to the experience. The Call of Duty "out of the box" experience that our players expect: a great single player campaign, co-op missions, and the deepest and most accessible multiplayer anywhere – at no additional cost – remains the same as ever. Our promise to you is this: Elite only adds to the Call of Duty experience. Nothing will be taken away from the experience you know and love. If you want to continue to play Call of Duty as you always have, you will still be able to do just that, including the ability to buy Map Packs ala carte. With Call of Duty Elite, we're adding a new choice for those who want to get even more out of the game. Even haters can play for free.
THE BEST FREE SERVICE ON THE MARKET – How can we say that this is the best? We believe that the free elements of Call of Duty Elite will be superior to any free service currently on the market because we are offering more features than any other service out there. Additionally, many of Elite's free features which will debut with Modern Warfare 3 are industry firsts and offer a new level of innovation.
A selection of Elite's free features will let you:
Access Elite through the web as well as Elite's free custom iOS and Android applications for smartphones and tablets
Communicate any way you want across mobile, console and the web with your friends
Track and share thousands of stats with friends – k/d ratios, score-per-minute, win % and loads more, all represented in easy to understand charts and infographics
Create your own custom leaderboards to track friendly rivalries – who is moving up and down in your group of friends?
Analyze advanced heat maps detailing your match-by-match performance – where you killed or got killed, when it happened, and more
Analyze your weapons performance – which weapons you are best with in which situations
Upload and share videos of your greatest moments through our exclusive theater mode with the touch of a button
After you analyze your performance to your heart's content – Customize your loadout – search through all the weapons, attachments and perks, and push them directly into the game menu from the web or your mobile device with the touch of a button
Join dozens of groups and find other players with common interests to play with and compete against – find people who make the game the most fun for you – TDM, Lakers' fans, Weekend Warriors
Create a Clan with players who share your interests and taste for competition
Bring your Facebook friends right into the game, easily taking your existing network into the Call of Duty experience.
Seamlessly be placed into Groups with those who share your affinities and interests based on your Facebook profile.
Start tracking your Call of Duty career – everything you wanted to know about your performance across the franchise starting with Black Ops
And that's just the beginning. The service will continue to evolve and we will continue to add new features.
A PREMIUM MEMBERSHIP THAT RESETS THE BAR – The premium membership of Call of Duty Elite (which is completely optional) will set a new gold standard for what the multiplayer and community experience for a console game can be. Why are we not revealing all of the features that are part of the premium service today? Simple. Because the service was designed to be deeply integrated with Call of Duty: Modern Warfare 3, and will not be demonstrable until we are closer to the launch of the game. We know seeing is believing, and over the next few months we will be revealing and demonstrating more of the premium features and by the end of the summer, we will reveal the entire service in full.
The reason we announced the service today was so we could begin recruiting for a free beta with the multiplayer community of Call of Duty: Black Ops, which will allow us to test the service at scale. This is a critical step to us launching the service successfully this fall. So we appreciate your patience.
Is Elite a new website?
·         We're on the web of course, but we're designing Call of Duty Elite to be widely accessible and customized for a number of platforms – via web browsers, through the game, and through mobile applications as well – including iPhone and iPad, as well as Android tablets and smartphones.
Will you be charging for multiplayer?
·         No, we are offering players more choice and are not taking anything away from our fans. If you like playing the way you always have, with a great campaign, co-op and multiplayer experience out of the box, then you can. Additionally, many of Elite's key features that we've listed will be free to all Call of Duty players.
What about stats? Do I get free access to my stats with Elite?
·         Absolutely. Elite's Career section gives players an in-depth look at statistical details of their own performance and gameplay as well as that of the entire Call of Duty community, including heat maps, load-outs, stat trends, custom leaderboards, and integration of your Facebook friends. The Career section is free to all registered users.
How will Elite compare to free offerings that currently exist?
·         We believe that the free elements of Elite alone will be better than any free service currently on the market today. Elite ups the ante of any free service by offering a range of innovations on well-established multiplayer features, such as leaderboards, heat maps, and rich player data. Additionally, other Elite features are completely new to the industry. For example, with Elite's new Groups featured integrated with Modern Warfare 3, you will be able to join custom groups based on your likes, interests, or affiliations, and then have those groups follow you directly into the game. Soon you'll be playing in a social group, making new friends (and rivals!) who play Call of Duty and share your interests, home town, or play style.
Is there a beta? When can I try Elite for myself?
·         Elite will officially launch this fall with Call of Duty: Modern Warfare 3, but you can try key features earlier with our free public beta test. In order to deliver the best possible launch this fall, we need to test the service at scale and get your feedback on key features. The Beachhead team is working with Treyarch to hold a public beta this summer for Elite with the multiplayer community of Call of Duty: Black Ops. The earlier you sign up, the earlier you can play. All you need to do to sign up is register your email address and gamer tag. Sign up now at www.callofduty.com/elite.
Will the beta include everything that comes at launch in November?
·         Because Elite was designed to be deeply integrated into Modern Warfare 3, not all of the features will be able to be part of the free beta with Call of Duty: Black Ops. You will get to try a number of key features, but the beta will still be just a slice of the full service that launches with Modern Warfare 3 in November. We plan to test some specific features, such as the Program Guide and Groups. However, a number of new features and services will be coming online specifically with Modern Warfare 3. Additionally, a number of our dedicated applications will be launching this November as well.
Can you tell me more about what "Connect, Compete, Improve" means?
·         Connect: Elite willgive our players unprecedented control over their Call of Duty multiplayer experience, transforming it into a true social experience. Players can compete against friends, players of similar skill levels, players with similar interests. Connect will include:
.   Find and join Groups of people with similar interests
.  Create Clans, which are player groups that can compete with other Clans in organized competition
.   Track your performance, progress and activity within your Groups and Clans through mobile and web interfaces
.   Upload and share your videos with your Groups and Clans
.   Access high-quality original video programming, tailored to people who love Call of Duty
Elite will help players to connect with the Call of Duty community 24/7.
.        Compete: Call of Duty players want to compete, but are looking for a way to do it that fits their skill and style.
.   The Program Guide, gives players a choice of dozens of daily and weekly competitive Events, individual and clan Operations, official Leagues, and Tournaments all tailored to different skill levels
.   These competitions will offer both digital and real prizes – everything from digital trophies and badges to a new Jeep
·         Improve: Everyone wants to improve their game, and Elite will be like having a personal online coach.
.   It provides players with a dynamic strategy guide that tracks their statistics and performances – down to minute details – showing gamers how they stack up against their friends or others in the community
.   Improve will offer continually evolving professional tips and advice. Tools and information are provided so players can learn and up their game, regardless if you're a newer player or level 15 Prestige
The Program Guide sounds cool, but I'm an average player. How can I have a chance to participate in competition?
·         Just like a sport, we believe competing in Call of Duty should be fun and accessible regardless of skill. Highly skilled players may want to join the most competitive Leagues and Tournaments, while a more moderate player can find Operations, Events and Clan competitions that are tailored based on their skill level or particular play style. We want all Elite players to find a range of competition that fits them, and gives them a chance to succeed.
Is Elite only for hardcore players?
·         Connect, Compete and Improve are universal needs regardless of skill, and Elite has been tailored for Call of Duty's diverse base of players. If you are a hardcore "Prestige" player or a casual weekend warrior, you can enjoy personalized communities, daily competition and events, community-generated video content, and a dynamic strategy guide that tracks your statistics and performance trends. Elite also will offer high-production value, original entertainment programming designed exclusively for the Call of Duty community. Different players will use Elite in different ways, but we want there to be something for everyone.
Will Elite support Call of Duty: Black Ops?
·         Yes. Because Elite was designed to be deeply integrated into Modern Warfare 3, not all of the features will be able to be part of the beta with Black Ops this summer. When Modern Warfare 3 launches this fall, players will be able to have a unified relationship through Elite – they can create a single profile in Elite and build their career in Call of Duty that will carry forward as they play every supported Call of Duty game.
How is Elite different with Call of Duty: Modern Warfare 3?
·         The Beachhead team has been working closely with Infinity Ward and Sledgehammer Games to build Elite from the ground up to support Call of Duty: Modern Warfare 3. When Elite launches this November, the service will include a number of all-new features and innovations being built directly by Infinity Ward and Sledgehammer Gamesinto the new game. For example, your Elite community Group and Clan affiliations and identity will be incorporated directly into Modern Warfare 3.
When will Elite launch?
·         The service will launch with Call of Duty: Modern Warfare 3 this November 8th, 2011.
Where will Elite be available?
·         Elite will be available on Xbox 360, PlayStation 3 and PC. In addition, there will be custom Elite applications available on iOS and Android tablets and smartphones.
How can I become a member?
·         With the roll out of the Call of Duty Elite beta this summer on Call of Duty: Black Ops, players can sign up on www.callofduty.com/elite to queue up for participation. Once the platform officially launches with Call of Duty: Modern Warfare 3 on November 8th, players will be able to enter the service in through a variety of ways, which we will be announcing later this year.
So, if I just want to buy Map Packs standalone, I can still do that?
·         Yes. Call of Duty Elite has been built around the tenets of value and choice. To us that choice means that players who purchase Modern Warfare 3, who want to extend the game may prefer the option of a map pack. We will continue to offer that option. So if you want to just buy a map pack only, no problem.
If I get the premium membership to Elite, do I really get all of the DLC?
·         Yes. Elite is an all-inclusive membership, and that means you get all of the playable game DLC for Call of Duty: Modern Warfare 3 as part of your premium membership. No need to buy additional DLC.
Will there be Customer Service?
·         Absolutely. It's a priority for us that Elite membership comes with 24/7 worldwide customer service. We will have a team dedicated to programming, administration, and service, starting with our public beta this summer.
Why announce now if you can't show us all the Modern Warfare 3 launch features and pricing?
·         Elite was designed from the ground up to integrate with Call of Duty: Modern Warfare 3. Therefore, many of the services which will be a part of the premium membership will not be able to be demonstrated fully until the launch of Modern Warfare 3. The reason we launched the service ahead of that time was to invite people to participate in a public beta of the service using Black Ops, which will help to test the service at scale and fine tune it before its official release this November. The premium membership to Elite also will include many industry firsts, and will represent the ultimate Call of Duty experience.
Are you letting people buy prestige weapons or levels through Elite?
·         No, players are not able to buy prestige weapons or levels through Elite. While Call of Duty Elite wants to help people become better players, there's still only one way to level up to new weapons, XP and prestige, and that's to earn it in game.
When will launch details be released?
·         Throughout the summer we will be talking about Elite in detail, so stay tuned for more information.
Who is Beachhead Studios?
·         Beachhead is a new development studio, who is creating the Elite service for the Call of Duty franchise. We are entirely focused on making Elite the best gaming service in the world, and improving it every day. Our Beachhead Studio will be supporting our Call of Duty games throughout the year.
A few extra questions were also answered via Activision's blog:

Isn't this just Bungie.net for Call of Duty?
No, although Bungie also offered its players post-game stats and heat maps free of charge. Elite is going a lot deeper and is integrating the data in a different way. An official Activision quote from the FAQ: "Elite ups the ante of any free service by offering a range of innovations on well-established multiplayer features, such as leaderboards, heat maps, and rich player data." This, arguably, is at least what Bungie.net offers, and depending on how it's integrated, Elite might offer even more, still for free. But for sure, nobody on the Elite team is saying they invented heat maps or player stat tracking. Good ideas tend to pop up more than once…because they work and people like them. As long as what you enjoyed from Bungie for free is free in Elite as well — and really, it looks like it is — I don't see this as a bad thing.
How much is a premium membership? Is it charged monthly or annually?
Not yet announced, and I am not expecting that news until later this summer.
Is everything shown in the Legend of Karl video going to be free?
No — in fact, go to 6:25 in the video and you'll see a slate that says "Some Call of Duty features mentioned in video require a paid Call of Duty Elite membership." You may have missed it because the wonderfully distracting lawyer song plays over that section.
Will the beta include everything that I'll get if I get a membership?
No, because some of the stuff that the membership level of Elite will offer is tied to Modern Warfare 3 specifically, and full info on that game isn't out yet. So everything you see in the beta will be in the final, but there will be additional things activated at launch.
If I sign up for a premium Elite membership, do I get the DLC cheaper?
They haven't discussed pricing yet so I don't know — again, I don't think we'll get an answer until late summer.
Will premium Elite subscriptions enable dedicated servers for MW3 on PC (or console for that matter)?
Infinity Ward hasn't discussed its server plans yet. Follow Infinity Ward's Robert "fourzerotwo" Bowling on Twitter for any and all MW3 details as they become available.
Will Elite support Modern Warfare 2?
Elite was built around Black Ops & MW3 and will support games beyond that, but I am unaware of any plans to integrate it into MW2.
The page for beta signups is giving me a 404 error!
Try again later. Lots of people went to the website as soon as they heard about it, so traffic was high.
Is there a colon in Call of Duty Elite?
No, but I thought there was at first. Proper style for you sticklers for detail: Call of Duty Elite is just four words with no punctuation (unless you want to say Call of Duty® Elite, which I personally do not.)
I guess that's that then. Nice to see a beta coming up though as at least fans of COD can preview the service before they lay down any income (Follow the link in the FAQ to get registered). While I am still unsure of the service, I can respect the honesty given by Activision, as at least the whole Waypoint issue was discussed.
Now comes the question. With all the new details and features listed, do you feel a bit more comfortable about Call of Duty Elite? Planning to Subscribe? Leave a comment below and give us your thoughts.