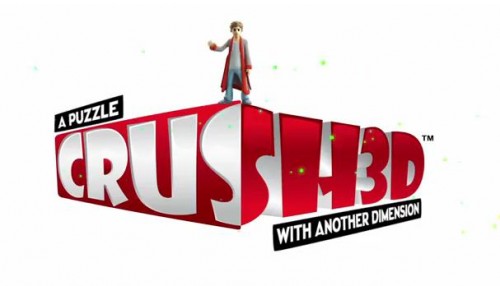 Four years ago Sega brought the world a little title by the name of CRUSH to the PSP. The game had you literally "crush" the 3D environment, which quickly transformed the game into a puzzle platformer of sorts. Someone at Sega have apparently seen the potential for the title on 3DS, as the company announced that they would be bringing the puzzle/platfomer to the 3DS.
The crushing effect opens new areas and paths that were previously blocked and in order to move through the player must transition between the two while dodging enemies and obstacles. The 3DS version will also have many extra features such as StreetPass functionality, allowing players to leave gifts for friends to collect in-game.

"CRUSH3D gives all gamers a chance to experience this critically acclaimed concept in full 3D," said Gary Knight, Senior Vice President of Marketing of SEGA West. "With features specifically designed for this exciting new platform, CRUSH3D is right at home on the Nintendo 3DS."
You can check out the shiny new announcement trailer below and this interesting platformer isn't too far away as CRUSH3d is scheduled to release September 6th in the U.S. and September 9th for Europe and Australia.