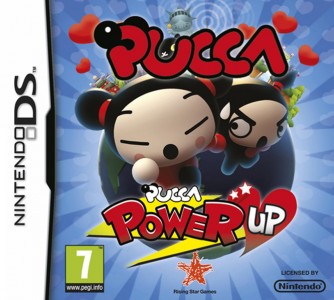 Pucca Power Up hits shops and is available to buy for the Nintendo DS as of today, Friday the 13th May.
However, its release date doesn't reflect its content – despite being released on Friday 13th, of all days, it looks like a cutesy platformer aimed at younger players.
The game features six unique episodes following central characters Pucca and Garu through their adventurous love story. This quirky mismatch between the daughter of a noodle seller and a ninja challenges players to help Pucca and Garu on their quest for true love. An assortment of mini-games complement the adventure.
Pucca began life as an online Flash Mini-series, but has since grown into a popular children's brand with television shows and various  merchandise like clothes and toy lines.