SBS is always filled with multi-cultural and Australian goodies, and August 2011's lineup is no different. Here's a pick of a few of our favourite Madman/SBS coming soon titles here at Capsule Computers!
Coast and Beyond – Series 5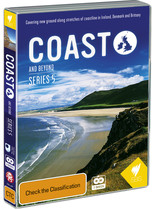 Release date: 3rd August 2011
Following the success of the first four series exploring the mysteries of Britain's coastline, the BAFTA awarding-winning COAST is back with eight hours of brand new content, celebrating the unique character of the British Isles. Lead by Neil Oliver (A HISTORY OF SCOTLAND), the fifth series covers new ground as the team embarks on ambitious voyages to Brittany, Denmark and Ireland, where they climb the stunning sea cliffs of the West.
In Their Own Words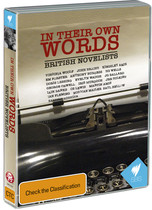 Release date: 3rd August 2011
This is the story of the 20th Century novel, told by the authors themselves, featuring great novelists talking candidly about their life and work. IN THEIR OWN WORDS includes Arthur Conan Doyle, HG Wells and EM Forster through to Salman Rushdie, Jeanette Winterson, Martin Amis, Kazuo Ishiguro and Hilary Mantel. The series provides fascinating insights into what mattered to writers about the times in which they lived, and includes the only recording of Virginia Woolf in existence and William Golding explaining LORD OF THE FLIES to a room of young school pupils.
The Buddha – The Story of Siddharta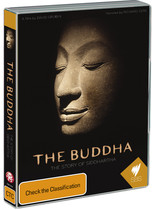 Release date: 3rd August 2011
This two-part series by award-winning filmmaker David Grubin and narrated by Richard Gere tells the story of the Buddha's life, a journey especially relevant to our own bewildering times of violent change and spiritual confusion. It features the work of some of the world's greatest artists and sculptors, and we hear insights into the ancient narrative by contemporary Buddhists, including His Holiness the Dalai Lama.