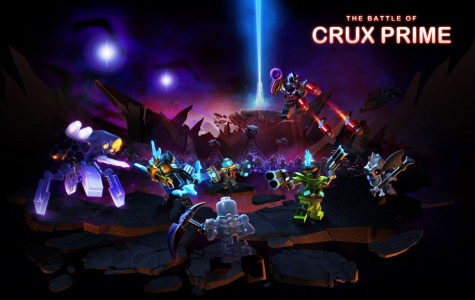 A community building project will kick off the next update to come for Lego Universe.  Running for the whole month, this project encourages players to donate bricks to the Nexus Tower construction project.  Stop by the Nimbus Station to donate your bricks in-game and make "Nexus Tower a reality, to serve as a beacon of light and hope to mini figures across the LEGO Universe!"  The more a player donates and helps build the project, the more chances each player will have to earn exclusive rewards!
The next feature to come in the update is a new racing game.  Gamers will soon face a tough challenge, the challenge to beat the Maelstrom on a racetrack.
The Dragonmaw Chasm racetrack is just one of the new tracks, and it comes "complete with a slew of new missions and some super-hot rewards," along with the new race cars: Fire Brawl and Mach Lava.  8 other race cars will also join in the fun, and these racers will be representative of the four factions available for play in Lego Universe.
Finally, the last new feature to come out this update is the by far the most exciting.  A new area will allow players to build even bigger creations on their personal properties.
The ability to add a personal pet to an  area is also being included.  Zoo and Safari themed model sets will be on hand to help your inspiration process.
For more info, check out Lego Universe site: http://www.legouniverse.com/
[pro-player width='530′ height='253′ type='video']http://www.youtube.com/watch?v=FKgRNQRub7w[/pro-player]