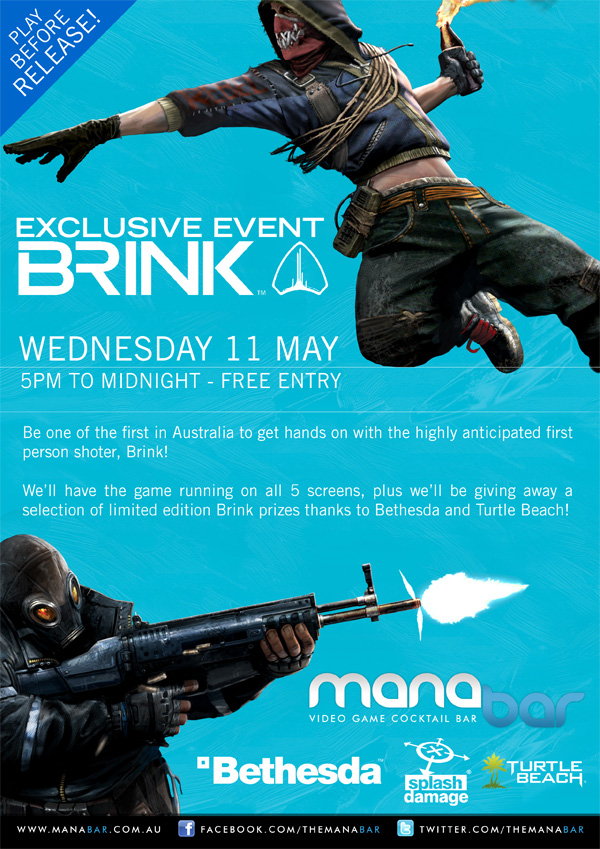 Bethesda's new FPS Brink is released in Australia on Thursday, but if you live in the Brisbane area (or are really keen to travel), Mana Bar is hosting an exclusive hands-on session with the game on Wednesday night.
The Xbox 360 version of Brink will be playable on all five screens in the venue, from 5pm Wednesday 11th May. Not only do you get to try the game before the rest of the country, but there are also limited edition Brink prizes to be won.
Get into Mana Bar on Wednesday and try out the much-touted SMART (Smooth Movement Across Random Terrain) system, the intergated single/multiplayer game modes, and the squillions of possible character combinations.
Brink will be released in Australia on Thursday 12th May, on Xbox 360, PS3 and PC.
For more details on the game, visit www.brinkthegame.com
For more information on the Mana Bar, visit www.manabar.com.au