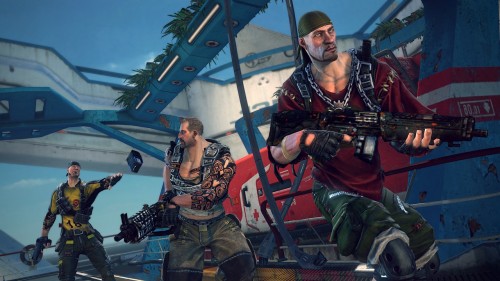 A few days ago I reviewed Brink and found it to be a very enjoyable experience that was broken apart by a number of odd design choices as well as a terrible online experience. The Online multiplayer was practically unplayable at times due to game stopping lag that occurred when more than a few people played together at once.
It seems Bethesda and Splash Damage took my review and others to heart as they have announced yesterday via the Bethesda blog that they will be updating Brink with some content to hopefully fix the experience. First the title will receive the first DLC pack for free which adds new maps and other new content sometime in June.
More importantly however was the fact that Brink for the Xbox 360 will be getting an update that doesn't require a download. It places a cap on the humans available for Campaign and Freeplay modes making it so that there can only be eight players online at a time instead of sixteen. This effort is to prevent the game breaking lag that has plagued the game since its release. Although this eliminates 8 vs 8 matches, the new Big Team selection will place players in a match of 8 vs 8.