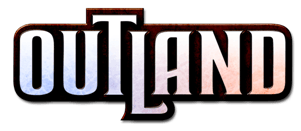 Outland, the latest game from Ubisoft, has a new trailer for everyone to enjoy.
The colourful trailer shows off some dazzling gameplay and colourful, yet interesting, graphics. It also gives us a glimpse into the games story, which is basically that once every era these gods awaken and threaten the balance of world and that a hero must emerge to defeat the gods and bring balance back to the world.
The gameplay looks like it will be a platforming game (yay) in a similar vein to Megaman or Metroid. So far I cannot comment as to whether or not this will be a 'Metroidvania' type game with backtracking and revisiting past locales.
What's interesting to note with this title is that it is unusually vibrant, which seems to be a new theme amongst Ubisoft titles. There have been a fair few titles recently by them that seem to follow the ultra-awesome colouring and lighting being published by them, like most recently Child of Eden. Outland looks like it's going to be quite fun.
Outland is set to be released on the PSN and the X360 Live Arcade on the 27th of April.