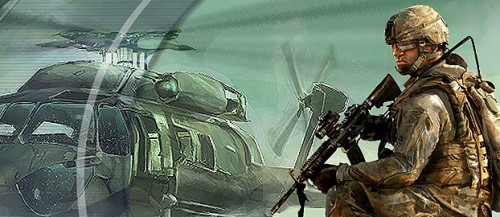 So your Kinect may be sitting under or above your TV screen and its only purpose lately has been to collect dust and be cleaned periodically. Don't you wish that there was a bit more variety in the games you could play on it? Well thankfully you won't have to wait too long for the newly surfaced title Heavy Fire: Afghanistan which was developed by Mastiff Games.
The title has flown under the radar for quite some time but actually will make use of the Kinect on the Xbox 360 version of the game and place players in the middle of Afghanistan for this rail based shooter. Of course the title is also being released on the PlayStation 3 and the Wii so don't expect anything too stellar. It almost appears that the developers aren't sure what to say about the game in this description.
Enemy Contact. Open fire! Defend the base. Lock down the streets of the local town. Hunt down the enemy in the forests. Rescue the hostages from the caves. Sweep the enemies out of the mountains. Fly in helicopters. Ride in tanks and trucks. Take it to the ground and get up close and personal with the enemy. Your objective is simple: Grab the biggest gun you can find, then knock out the enemy with your Heavy Fire!
Below you can catch a trailer for the game which uses the Wii version of the title to show off what it is capable of, an odd choice. Either way the release date that has been touted on Amazon and Gamefly is April 12th which sets the title within only two weeks of release. Of course another telling sign is that Amazon has the title available for pre-order for only $17.99… usually not the best sign. Also maybe not the best taste in the world to make a game for a currently in progress conflict.