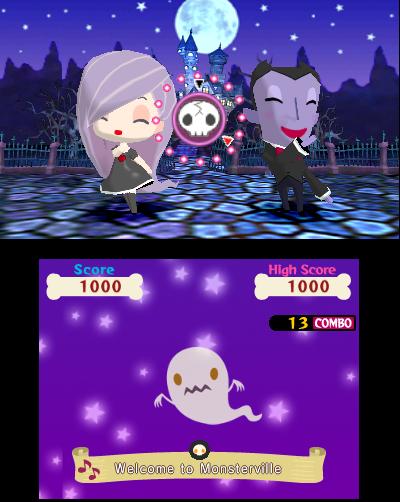 Gabrielle's Ghostly Groove was once a rhythm/action title that was scheduled to hit the Nintendo DS this year, but now Natsume have announced Gabrielle would be moving with her ghostly cast of characters to the Nintendo 3DS. Scheduled now for a summer release, this title will put players into the world of Gabrielle, who just sneezed her soul out of her body (I would say that is quite an original start), and now must travel to Monster Town to get assistance in her odd dilemma. Gabrielle must now dance and spook her way back into her body once and for all in this rhythm adventure.
Natsume have released this statement about the console shift for Gabrielle's Ghostly Groove:

"As soon as we saw what the 3DS could do, we knew it was the best platform for this game," said Hiro Maekawa, President and CEO of Natsume. "The way the dancers and effects pop right off the screen is simply amazing. You have to see it to believe it!"

Maekawa seems to be excited about this one, and being a rhythm/action fan, I am certainly interested in this quirky title myself as it is certainly different from what we have been seeing as far as 3DS announcements go. I guess until this summer though, gamers will just have to wait and see how exactly this title plays out on the 3DS, "amazing" effects and all.