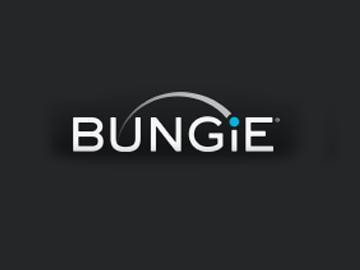 In the wake of the recent trifecta of disasters Japan has been facing in the last week, several companies and organizations have made attempts to lend a helping hand in one way or another. Bungie, creators of Halo, Marathon, and Myth, have stepped up once again to do their part. Similar to their relief campaigns for the Haitian earthquake and Hurricane Katrina victims, Bungie will be attempting to raise money for the people of Japan.
The Bungie Store will be selling specially designed wristbands for 5 USD, all of the proceeds from which will be donated directly to the Japan relief effort. They will also be donating all of the profits from their online store to the relief effort from now until April 30th of this year. That means that any money you spend on awesome Bungie swag in the next 6 weeks will go straight to helping out those in need in the Land of the Rising Sun.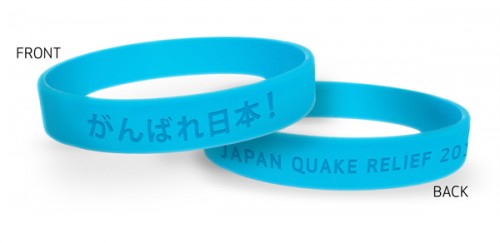 The bracelets, as shown above, are in light blue and have both English and Japanese embossed letters on the front and back. The Japanese characters on the front read "Ganbare Nippon!", a popular expression used to cheer someone on or to lift one's spirit (roughly translated as "Hang in there, Japan", although very roughly). Bungie has also ensured that these bands can be purchased by international supporters, so no matter where you live, feel free to head on over to the Bungie Store and pick one up.