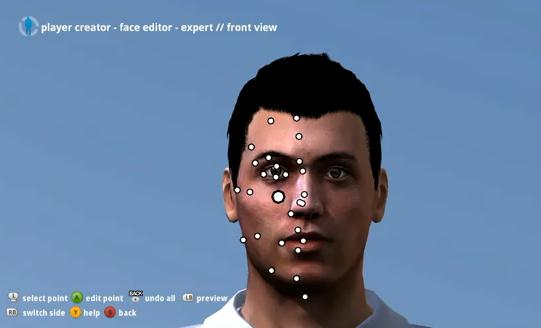 2K Games are really gearing up for the March 18th due date for Top Spin 4, and have released a new trailer today which takes players through the character creation tool as well as a few more features in the game. To my surprise, there is actually a well made system to customize your future tennis legend with, as the creation tools seems to pack a punch in depth.
The clip explains that each character will be created through the pre-set models in the game, and once you choose one to your liking, you will be able to use an advanced facial morphing controls to fully detail the likeness you want to portray on your new character. After facial features are done, the game's system will then let you customize your clothes as well as a playing style and nationality. Your character's attributes can also be leveled up by earning experience points and gather fame from events you take part in.
With the already announced legends such as Agassi, Sampras, and the many other famed players of the sport to play as and compete against, as well as the deep customization, this could very well be a "dream title" for any fans of the sport and one that even casual tennis fans should take notice of. Check out the trailer for yourself below and let us know what you think in the comment section below.