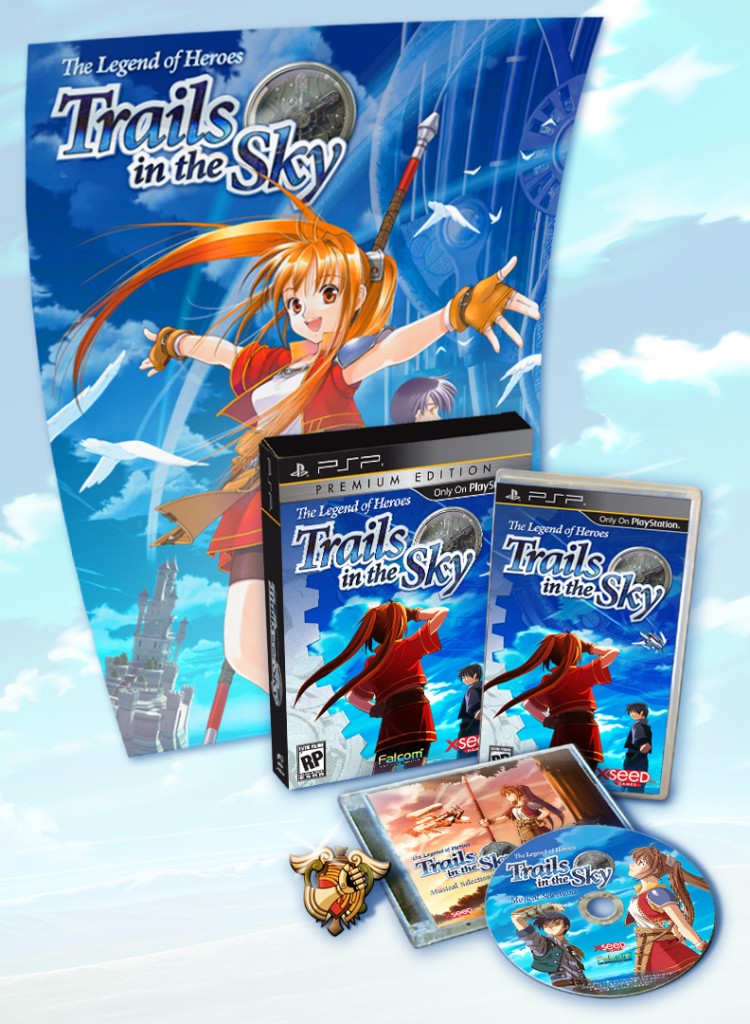 It seems that if you want to get a hold of some of the most popular JRPG games, or Strategy RPGs that you have to own a PSP nowadays. Regardless of that fact however XSEED has announcd that they are bringing Nihon Falcom's Legend of Heroes: Trails in the Sky to the United States in March of this year.
Previously Trails in the Sky was only available on the PC when it came out in 2004 in Japan and it never made it overseas at that point. Now the game then saw a release on the PSP back in 2006, but this was only for Japanese audiences as well. But finally fans of the Legend of Heroes series in the US and worldwide will be able to gain access to this installment of the franchise. Trails in the Sky starts the 3rd series of Legend of Heroes and will begin a brand new storyline that can span over 50 hours.
But they didn't just announce the fact that the game is being released, they also announced that there will be three different versions available. The standard edition and the downloadable edition aren't much to be impressed about and will cost $30 on their own. But what is interesting is the fact that there is a $40 limited edition which will feature a soundtrack CD, a Bracer Guild replica badge and a 13 x 19.5″ poster that you can put up on your wall if you want to. I know I would.