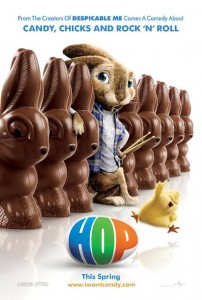 A couple of days ago we wrote about the crossover between Angry Birds and the upcoming animated film Rio. Well, that somewhat strange partnership has been one-upped, with the merging of the film Hop with the super-popular app Doodle Jump.
From Chris Meledandri, the guy behind Despicable Me, Hop tells the story of a slacker who incapacitates the Easter Bunny, and must take care of him. The Easter Bunny (shortened to E .B.) will be available as a playable character in an update for Doodle Jump, to be released sometime in February.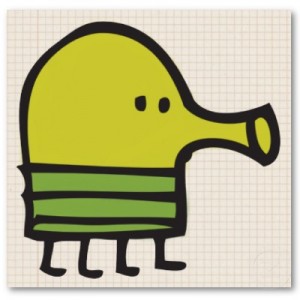 For not one, but two Hollywood films to utilise popular app games as marketing is an interesting development. "To have Doodle Jump involved with the launch of a major motion picture demonstrates how influential apps have become in just a few short years," said Igor Pusenjak, the president and founder of Lima Sky, the company behind Doodle Jump.
Comment, which other app/movie crossovers would you like to see?