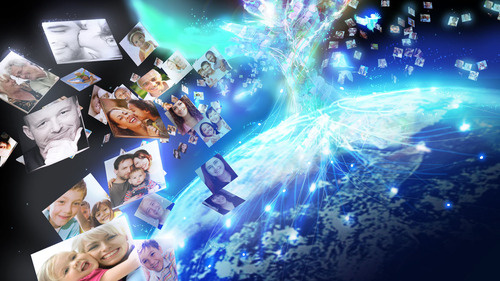 What if you could have your face in a video game? But there is a catch, you have to be happy in your picture but that isn't too hard now is it? Because the developer of the railshooter Child of Eden has announced a new project called "The Journey Project." Ubisoft and Q? have created a system whereas people can submit pictures of themselves with "positive emotions."
You may submit any photos you want at their website here; but bear in mind only pictures that are approved will be able to end up inside of the game's ending. The submissions will close on November 20th. The creator director of Child of Eden has made this statement about the Journey Project.
"The theme of Child of Eden is 'Hope and Happiness' and I want players to experience happy feelings every time they play the game," said Mizuguchi, creative director of Child of Eden. "I need your help to convey these positive emotions, so please send us pictures that give you good vibes so we can include them in the ending of the game."
What is Child of Eden though? It is a railshooter that is being developed by Q? and Ubisoft and will place players into the battle to save Project Lumi which will create a human personality inside of Eden which is the archive of every memory of mankind. While the project was nearly completed it has come under attack from an unknown virus and it is your mission to save Eden. The game has been described as a multi-sensory shooter and will place the player into a world of music and beautiful visuals as you do your best to save Eden. There has yet to be any release date announced for this game however, and we only have the hint that it will be early 2011.