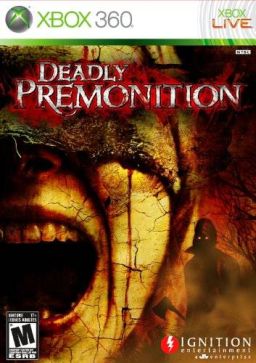 One of my favorite games this year was Deadly Premonition. I enjoyed everything from the story to the B-Movie setting. Now PAL gamers will be able to get their hands on the unique title this fall thanks to publisher Rising Star Games. Here is an official announcement from Rising Star:

"Having seen how Deadly Premonition split reviewers' opinions in America, gamers are itching to get their hands on it to judge it for themselves," says Martin Defries, managing director, Rising Star Games. "We have high hopes for what can only be described as the most distinctive survival horror game that has ever been released – it's going to be interesting to see how the game is received over here. It's a cult classic in the making."
Developed by Access Games, Deadly Premonition is an open-world game set in Greenvale, a secluded rural town in North West America. Playing as FBI Special Agent Francis York, gamers are charged with investigating the shocking, ritualistic and brutal murder of a local girl.
Everyone seems to have an opinion on the quirky action title, from Destructoid giving it a 10/10 to IGN giving it a 2. I will say this, if you have not played the game, give it a chance. It may have a few flaws, but the story and characters feel very real and you are in for one of the most humorous and twisted games for the Xbox 360.
Come this fall, gamers in the PAL regions will be able to pick this title up and see what the buzz is about for a low price of £24.99. Deadly Premonition is already available in the U.S. and retails for $19.99.