Hey everyone,
Smith's Chips in Australia is currently running a "make an ad" competition for Doritos which Stars our very own "MasterAbbott" and we need your help and your votes!!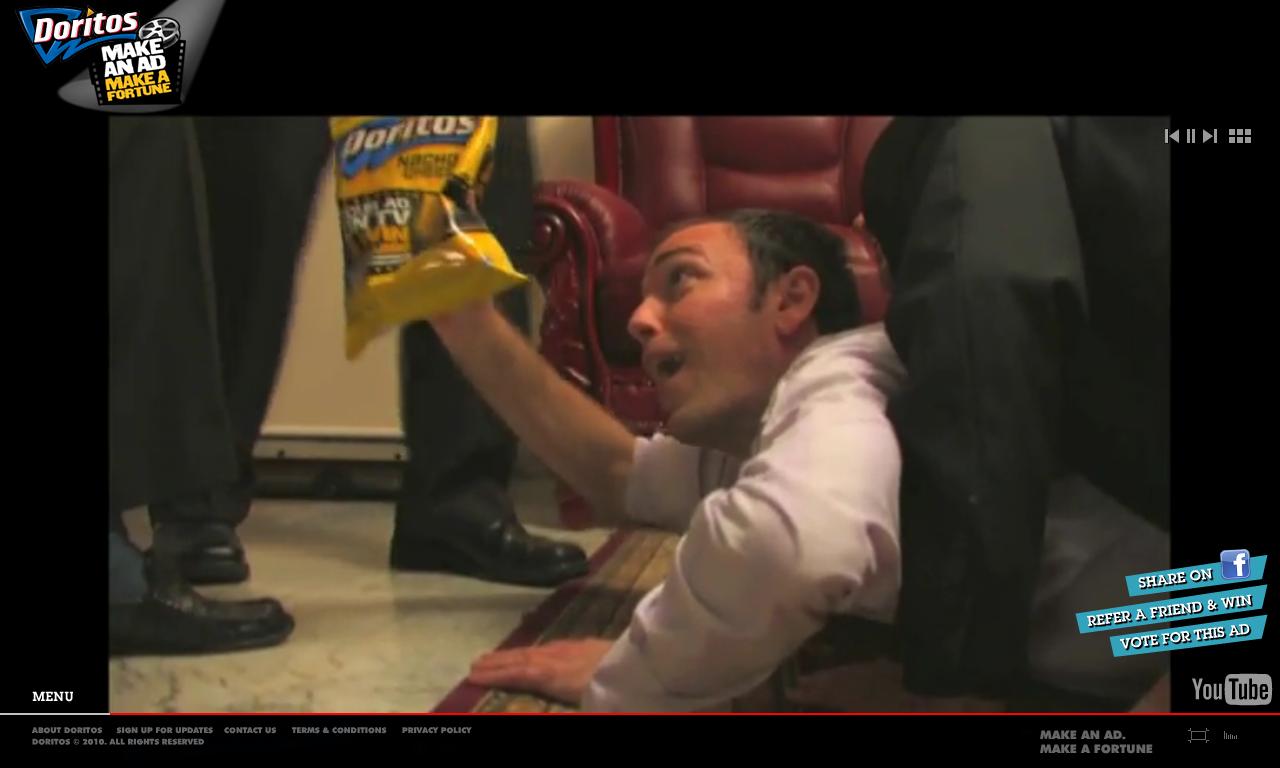 To vote for the AD, click on the following link : http://www.doritos.com.au/#/gallery/week-8/id/3099 watch it (only 29 seconds), and click the "Vote for this Ad" sign.  You have to register with your REAL first and last name, REAL e-mail and so on. Then you will receive an activation e-mail, and that should be the last thing to do for the registration process. By voting for the ad, you go into the draw to win a Bloggie camera valued at $271, and a FREE XBOX 360 PAL RETAIL GAME (Capsule Computers will be issuing the free game).
You can vote up to 5 times a day and you MUST use valid information. False information automatically leads to disqualification of your entry to this Capsule Computers competition and you WILL NOT win anything.
This competition is open to AUSTRALIAN residents only as a result of other country residents being not allowed to vote.
On Wednesday 4th of August, Capsule Computers will announce the winner of the FREE XBOX 360 PAL RETAIL GAME!
Remember, the more you vote, the more chance you have of winning a FREE XBOX 360 PAL  RETAIL GAME!
Once you vote come back here and leave a comment that you've done it, plus tells us from what part of Australia you're from.
NOW GET VOTING !!! LETS GET MASTERABBOTT and his UGLY MUG on AUSTRALIAN National TV !! 😉