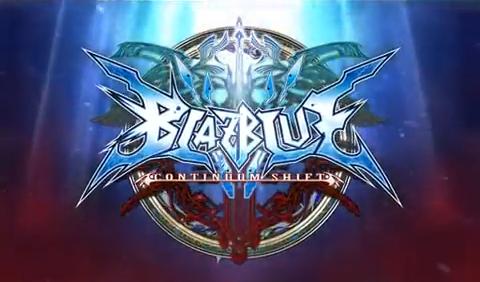 The sequel to the fast paced fighting Anime fighting game Blazblue: Calamity Trigger will be hitting shelves today! Aksys Games is bringing Blazblue: Continuum Shift, developed by Arc System Works, to the PS3 and the Xbox 360 today. It has only officially shipped out today, so expect to see it on shelves within the next two days.
Continuum Shift brings with it all of the previous favorites from Calamity Trigger, with a few new flavors with three new characters. Tsubaki, μ-12 and Hazama will be ready to fight with every one of the other classic fighters with only one missing, though a new replacement fighter in μ-12 will fill in her gap. There is even a few new features with Beginner Mode and Tutorial Mode making everything much easier for new fighters to jump in and enjoy.
BlazBlue Continuum Key Features:
New Modes featuring Beginner Mode, Tutorial Mode and Challenge Mode!
Beginner Mode encourages a wider audience with an easier control scheme, anyone can jump right into and play! Tutorial allows the novice and pros to practice everything from the basic mechanics unique to BlazBlue. Challenge Mode offers advanced players character-specific combos and missions.
Take over Kagutsuchi by creating your own army in Legion Mode!
Defeat the enemy armies positioned at various locations on the map. The ultimate goal is to color the entire map with your color by defeating all the enemy hubs. Recruit enemy soldiers by defeating them!
Brand new characters, stages, soundtracks and moves!
Welcome Hazama the mysterious performer, Tsubaki the valiant female knight and μ-12.
3D dimensionality and 2D visuals integrated seamlessly with every stage. Four completely new stages with composer, Daisuke Ishiwatari's seven banging new songs for Continuum Shift!
Online battling domestically and overseas!
Players can battle others from around the world via the PlayStationNetwork and Xbox LIVE network. Players can not only search for matches, play games, and observe matches online; they can also chat with friends while playing.