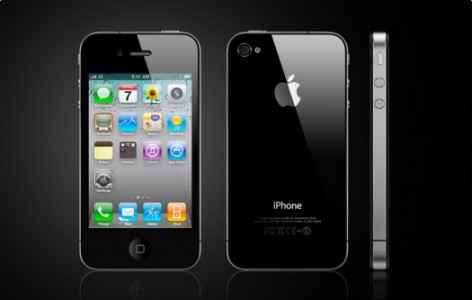 Today in San Francisco, California Apple held their keynote at their yearly Worldwide Developers Conference.  As always  Steve Jobs took the stage and officially revealed the new iPhone.
The iPhone 4 is built using the A4 processor that's in the Apple iPad, it's also got a new gyroscope sensor which i'm very interested in seeing how it works, a screen that is 4x the resolution of the existing iPhone which has been bumped to 326dpi, which is on the threshold of what the human eye can actually detect (this also puts the iPhone on the top of the list with the highest resolution screen of any mobile device). A 5mpixel Camera on the front and back of the iPhone so you can finally do video conferencing, and plenty of other cool features such as recording video in 720p HD video and for $4.99 there will be an iMovie app which will allow you to unprecendented editing power on a mobile device.  Oh you can also multi-task now as well, allowing you to swap between apps and games without having to close them down.
Now lets get down to gaming, with the upgraded firepower of the iPAD  processsor (A4), all games and even apps will load up much faster and the frame rates are going to be higher as well.  Can you imagine what the new iPhone 4 enhanced games will look and even play like !! Oh Happy days are ahead of us thats for sure.  This will give the major developers like EA, CAPCOM, UBISOFT, GAMELOFT more freedom to create even better games on the Phone !! 
Let's talk figures !! The iPhone 4 will priced at $199 for the 16gb and $299 for 32GB models (THESE ARE US PRICES – don't even get me started on what the prices will be when the phone reaches Australia)  The the iPhone 3GS is still currently priced at $99 US (much more here in Australia). Pre-orders for US customers for the iPhone will start June 15th, and Apple has plans on shipping out the new device on June 24th. 
Another thing I've been waiting for (and everyone else that has a iPhone) is the new iPhone OS.  Labeled the "iOS 4", the OS upgrade will be available for free to all iPhone users, and even for iPod touch owners for the first time. A word of WARNING !! The 1st gen iPod touch won't be supported.  This is great as developers will not need to downscale games and apps for them to run on the older devices.  
For more information check out the Apple site.
Who's going to pre-order the new iPhone 4  ?  Or are you still sticking to the Android Phones 😉