Sony Computer Entertainment hosted a special media only GOD OF WAR 3 event yesterday in Sydney with 2 special guests from Santa Monica Studios making their way down to present a really cool detailed presentation on the evolution of the God Of War.
Santa Monica Studios specials guests :
Bruno Velazquez
Bruno Velazquez started his game career in 2002 after graduating from the California Institute of the Arts in Valencia California, with a Bachelors Degree in Art Character Animation.  He managed to combine his passion of animation and video games by starting his career working as a computer animator on various PlayStation 2 titles.  Some of his most notable titles include Mortal Kombat: Shaolin Monks and God of War 2.  His path has taken him to work with some very talented teams in Midway games and Sony Computer Entertainment over the past 8 years.  Bruno is currently the Lead Game Animator for God of War 3, which will be released on March 18th 2010, in Australia for PlayStation 3.
Jonathan Hawkins
Jonathan Hawkins is a Senior Designer at Sony Santa Monica Studios.  As a member of the original God of War team, Jonathan has been able to use his experience from working on the previous two God of War titles to create one of the richest and memorable experiences video game players have seen to date. Prior to joining Sony Santa Monica Studios Jonathan attended the University of Southern California where he was actively involved in the USC Interactive Multimedia Club.  He graduated with a Bachelor's Degree in Computer Science in 2003.
Check out a  few never seen before artwork and images from the presentation below along with some snipets of video footage.  Video footage is actually pretty interesting you get to see some early prototype builds of God Of War in its infancy stages. 
The presentation was a great success as  EVEN KRATOS made an appearance !!   MasterAbbott was able to calm him down and presuade him into taking a photo.  Once taken he ran for his life !!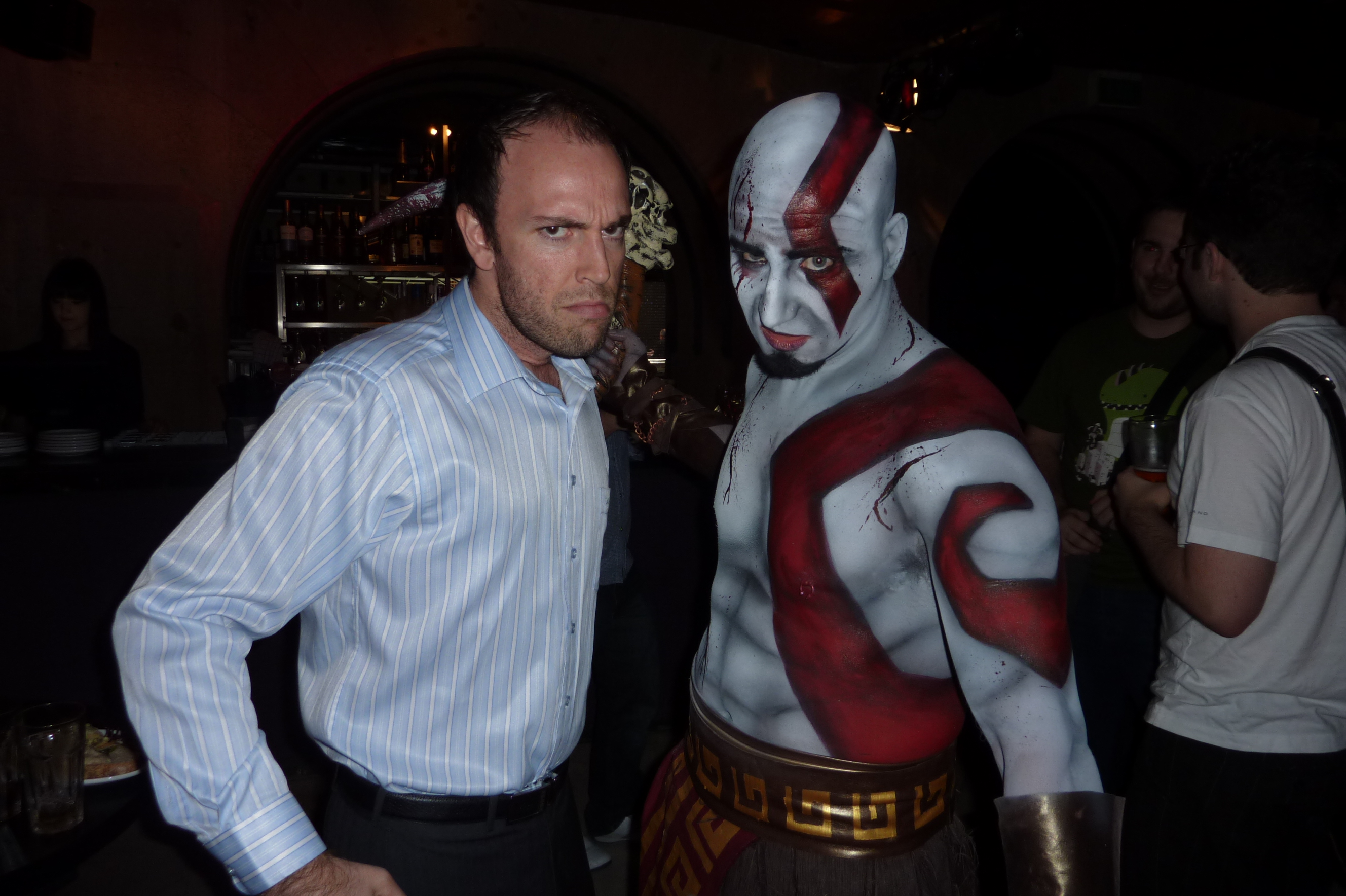 Video snipet presentation:

Screenshots of artwork and Kratos
[Gallery=46]
Special thanks to the Sony Computer Entertainment team for hosting this fantastic event and also to the Santa Monica Studios crew for coming down to share their knowledge and experiences from the game.
–