This is the Unreal Engine 3 Tech Demo showcased at GDC 2010.
Epic have released footage from its Unreal GDC tech demo that showcases  the legendary Brumak smashing through a jungle.  This is showing further evidence that Gears of War 3 will be taking advantage of the enhanced Unreal Engine foliage technology. It's very exciting look at that big dog go.
Jungle Images look very detailed seems like Epic have been working very hard on their Unreal Engine  to create impressive – and rather pretty looking – lush, plant-filled environments.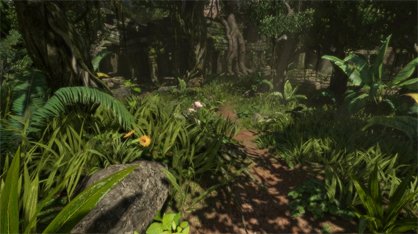 What you guys think ? Your thoughts ideas and opinions please.