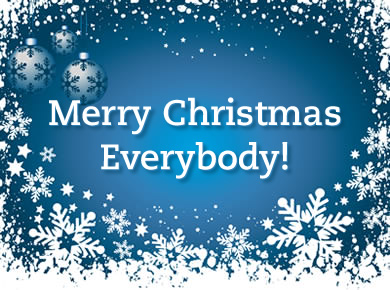 As you all know Christmas is a time for family, friends, food, drinks and most of all GAMING !!!
And with that in mind Capsule Computers will be taking a well deserved break for a few days to eat, sleep, and most of all PLAY GAMES.  All the staff will be away on leave.
But dont worry, I'll be around to look after the site, so keep checking regularly as we'll have a few updates coming though but not as frequently as we do so now.
All running competitions on twitter will still be active and I will look after them and monitor the Twitter account as well.
Keep your eyes peeled for some great promotions and competitions after Christmas on the site and also on our Twitter.
For now Capsule Computers would like to thank everyone thats been following and reading and contributing. 
A VERY MERRY CHRISTMAS AND A HAPPY AND SAFE NEW YEARS !!
EAT, DRINK, BE MERRY and most of all !!
!!!!!!!! PLAY GAMES !!!!!!!
–
Capsule Computers Staff  & MasterAbbott