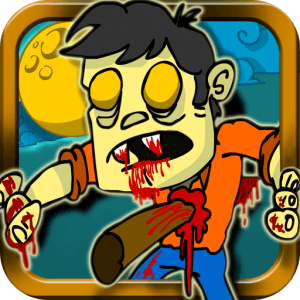 Vampires Until Dawn
Developer: BeCrush
Platform: iPhone/iPod Touch
Released: 28 August
Price: $1.99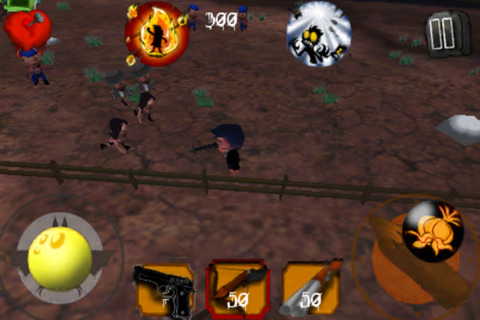 Story
The game starts with the death of Rachel Garlik, which triggers an enquiry from the police who find she has a mysterious gash in her neck. However, after a few months, the police investigation is closed, although there are other mysterious deaths in the area. Cleverly, this part of the story is all told in the initial cutscene through a number of newspaper cuttings. A mourning husband, Elia ( the character you play) then sets out to solve the mystery, but it isn't long before his car is turned over and he is attacked by an army of the undead-Vampires.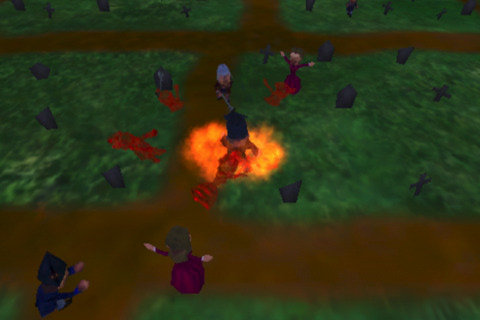 Sound and Graphics
Both the sound and graphics look very promising as you start the game up. The cutscene you are greeted by when you press 'play' really gets your hopes up. However, this brilliance doesn't last long, and before you know it, gone are the average music and the crisp cartoon graphics, as you are launched into the actual gameplay. Enter genric sound effects and grainy visuals, both of which are very sub-standard, making the game uneasy on the eyes and the ears.
Gameplay and Controls
On the other hand, it isn't only the sound and graphics that disappoint when the playing starts; the gameplay is poor too. Shonky controls mean you never really feel in control of Elia,the on-screen analogue sticks are unresponsive and furthermore shouldn't even be there if it's to be controlled by touchscreen.If developers are just going to integrate buttons and control sticks on the screen then it may as well just be on a controller, which is why this game would benefit from a re-worked control scheme. There is a variety of different bad guys that come at you as the game progresses to keep your interest, as well as 3 weapons available for use: Starting gun with unlimited ammo, Crossbow and Sawn-off Shotgun.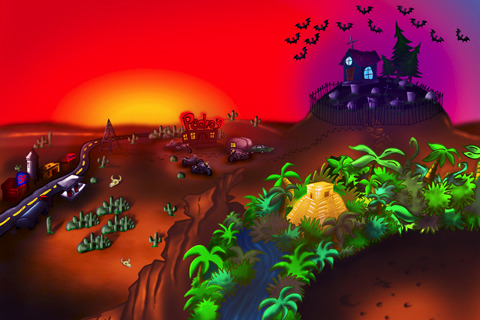 Summary
In conclusion,Vampires Until Dawn looks promising from the beginning, but fails to live up to the high standards of the first cutscene. Aspects of this quality are evident elsewhere in the game, like the game map, but certainly not in the gameplay. The story is well layed out and cleverly told, it's just a shame the grainy visuals and crummy sounds that follow disappoint . Overall, it's okay for five minutes entertainment, but beyond this you'll struggle to maintain interest.