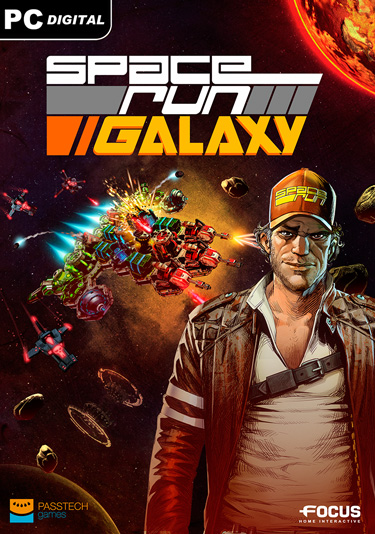 Developer: Passtech Games
Publisher: Focus Home Interactive
Platform: Windows
Release Date: 17, June 2016
Price: $19.99 USD – Available Here
Video Review
Overview
Space Run Galaxy is the follow up to the 2014 tower defense game Space Run. It has been 20 years since the events of Space Run, and Captain Buck Mann has expanded his one-man operation into a full scale business with space runners shuttling freight all across the galaxy. Players will move cargo from planet to planet, all while fighting off incoming attacks and asteroids with defenses built during transit. New to the series is a player driven economy, complete with player-created missions and player-run markets that augment the game's store.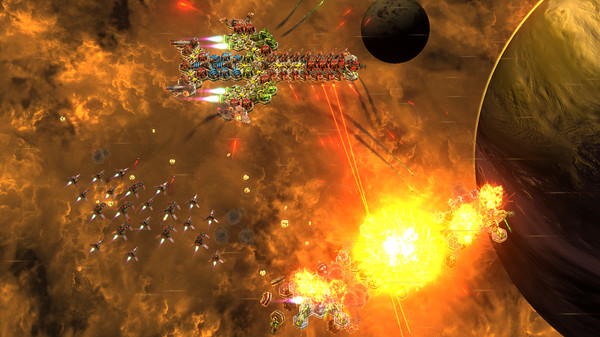 Story
Players take on the roll of a brand new pilot in Buck Mann's company. As players progress through the game, new representatives from different companies are introduced to the player. The characters are a weird and wacky bunch. While the writing is pretty average, the cast is a charming and likeable group. The game is not particularly story heavy, but serves its purpose as the backdrop to the galaxy.
Gameplay
Space Run Galaxy is a tower defense game without the traditional routing seen in most games in the genre. Instead, players are given a blank ship and a variety of towers to build. Each ship has a command module that must be protected at all costs as destruction of the command module means destruction of the ship. The weak point cuts both ways, as enemy ships can be decimated by targeting the command module. Cargo and towers are placed on the blank spaces on the ship, with cargo being placed before the run and towers being built as the run progresses. Players are given alerts of oncoming threats, which will guide ship construction as turrets must be built with its line of sight in mind. Players need to plan the layout of their ship, as players can only build as many towers as they own and upgraded towers are the key to survival.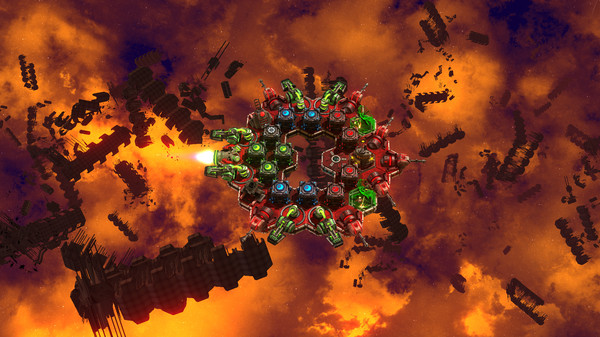 Levels are the "runs" between planets. Each run has two or three variations that change the angle of attack, but the enemy spawn pattern generally remains the same. Each run has three time goals, the bare minimum needed plus two bonuses. Building more thrusters for the ship will increase the ship's speed and provide a larger focus pool for special abilities, but will consume precious hexnut currency that are likely needed to build defences. Each run usually lasts about five to seven minutes, which makes Space Run Galaxy the right size to squeeze in during a coffee break. For those looking to play a few runs on their commute, Space Run Galaxy supports both online and offline play, albeit with separate saves.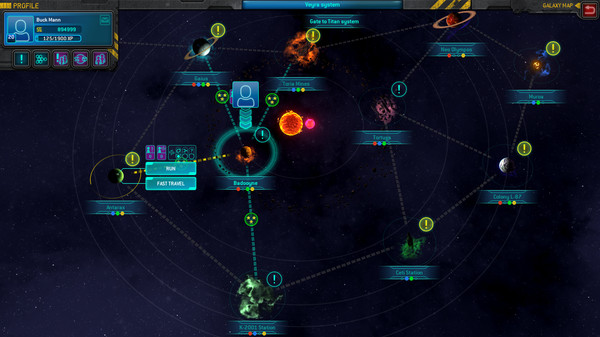 At planets and space stations across the galaxy, players drop off their cargo in return for credits and building materials. Each stop has a vendor, a mechanic service to add towers to the inventory, and a spaceport for increasing the size of the ship. There are a wide variety of ship blueprints in Space Run Galaxy. Upon purchase, shipshave the minimum number of hexes, while more can be tacked on with parts from the mechanic. There is a player run economy, with players being able to post and take on jobs to run cargo for a fee, theoretically providing an unlimited number of missions. Players can also buy and sell construction materials on planets, which allows more shrewd players to buy materials cheaply on one planet and then haul it to another planet to sell for a tidy profit.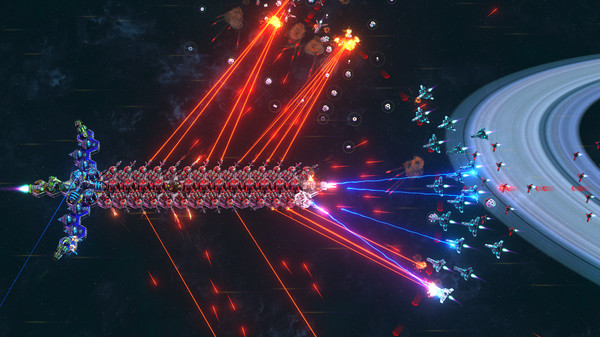 I like Space Run Galaxy's gameplay. The action is frantic and there is always a sigh of relief at the end of a new level. The problem is that the game gets extremely repetitive very quickly. To be fair, the whole tower defense genre isn't exactly known for much variation in its gameplay, but Space Run Galaxy is especially bad. New towers and runs require a certain level to unlock, which means players will be spending a lot of time repeating runs to shuttle cargo back and forth until enough experience is earned to unlock new zones and enough currency is earned to outfit a ship tough enough to survive.
Space Run Galaxy's controls are pretty standard tower defense fare. All buildings fall under three categories which can be accessed by hotkeys. To trigger a specific turret ability, players need to click the turret, use the hotkey, aim the skill, and fire. I like the manual aim, as it adds an extra layer of skill to the game. Menus are a little fiddly. The natural reaction to return to the next menu tier is to press escape, which opens up the main game menu. Instead, players need to use the return button on the top right of the screen each time.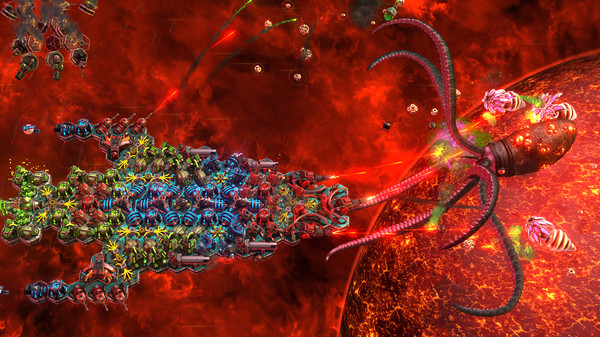 Visuals
Space Run Galaxy looks pretty good. The menu art style has a nice sci-fi comic book look to it, while the in-game is pretty standard space fare. The graphic options are minimal, with some basic tweaks and monitor selection.
Audio
The sound effects are good, though nothing spectacular. The soundtrack is a nice compliment to the game. The voice acting is decent for the most part. Some characters like Buck Mann would fit in well in a triple A title, while the player's AI assistant can be a bit cringe worthy at times. Strangely enough, the poor voice acting fits quite well with her character.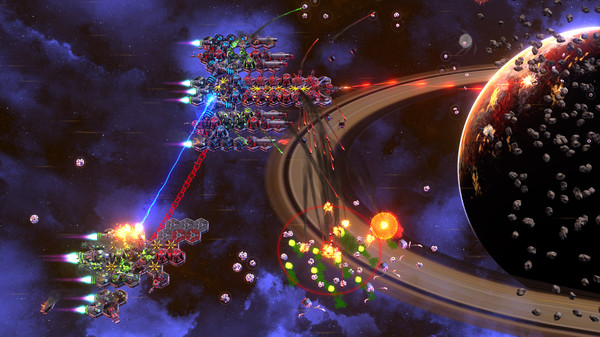 Overall
Space Run Galaxy does an excellent job of mixing some light space sim elements into the existing tower defense gameplay. It is probably one of the more innovative takes on the standard tower defense genre, but it is crippled by it's repetitive nature. Fans of tower defense games and the original Space Run will likely love Space Run Galaxy, but the game will probably not create any new fans.
Capsule Computers review guidelines can be found here.