Studios: Chartoff-Winkler Productions
Publisher: United Artists
Platforms: Cinema
Release Date: Out Now
Overview
I've never been much of a fan of sports genre films as I find their narrative progression to largely remain immutable across multiple instances. I'm generally uninterested in seeing a likeable, underdog protagonist come up against and then best a rival in the athletic arena of *INSERT SPORT HERE*. If you've seen one such film, then you've pretty much seen them all. Martin Scorsese's magnum opus, Raging Bull, is a different beast entirely. Although it is ostensibly a sports film, its scope, subject, and style define as an outlier worthy of notice within a largely stagnant genre. The screening followed a similar format to Niche 505's screening of 2001: A Space Odyssey with a quick word from Giles Hardie before the screening to give some context to the film's conception and production. After this quick tidbit to wet your appetite, the screening began in earnest.
Does this classic live up to its reputation or has time weighed on its blows? Read on.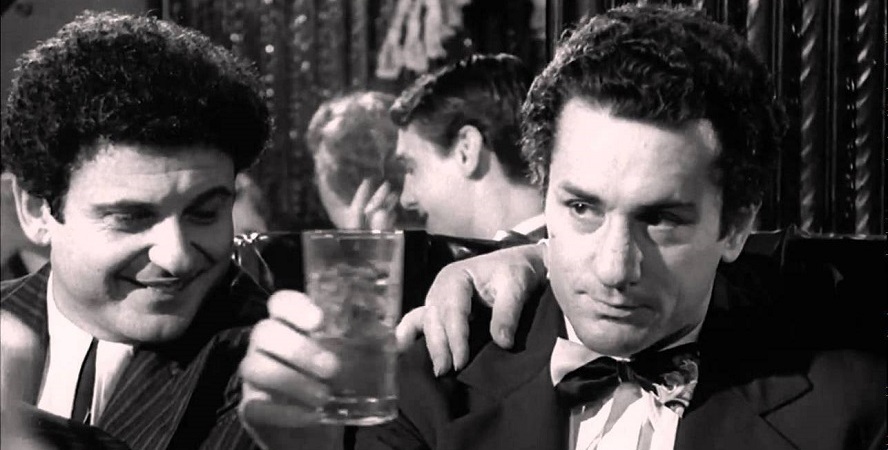 Story
The story revolves around the rise and fall of middle-weight boxing champion Jake LaMotta (Robert De Niro). We watch as he trains with his brother Joey (Joe Pesci), meets his second wife Vicky (Cathy Moriarty), and fights a number of boxing matches. We see Jake and his brother navigate the attentions of local mob bosses, a boxing rivalry, and Jake's own insecurities about his wife's fidelity to finally claim a championship belt. From there, it's all downhill as the same stubborn rage which serves Jake so well in the ring, earning him the moniker of 'Raging Bull', also causes him to impetuously lash out at his family outside of it. As we see him fight, we also see him attempt to reconcile his everyday life with his own personality.
De Niro's Jake is not at all a likeable protagonist. Throughout the film we are treated to his worst moments when he is most affected by his paranoia, rage, and insecurity. His character and actions do not improve as the film progresses. In fact, as we watch the action unfold, we bear witness as Jake gets more and more desperate, sleazy, and pitiful. By the film's end, we've seen him at his lowest point, in prison and alienated from his wife and family. During this sequence, we see an intimate of him finally breaking and asking why all of this misfortune was happening to him. Make no mistake, the hell he finds himself in is of his own making and although I did feel a moment of sympathy for him; I only needed to remember his every other action in the movie up to that point to quash that feeling.
This complete lack of redemptive qualities outside of the ring may be the reason that I found him so difficult to watch. His one redeeming feature, which we are encounter at multiple junctures in the film, is his ability to box. The fights themselves were incredibly cathartic as an outlet for all the tension which had been building up in the film between the scenes as we see him confidently pummel/get pummelled into submission. Watching his interactions outside of fighting were like watching a train wreck itself in slow-motion. It was painful to watch but, to Scorsese's credit, it was very compelling as well and I could not look away for the duration of the film. This duality is what makes Jake an interesting character to watch in a film and certainly an example that is far removed from the sports films that we normally see.
To make this story as compelling as it was, the film relied heavily on the performance from De Niro who played him excellently at each stage of his character's career. During the first act, we see an impetuous and haughty young Jake who is eager to earn a name for himself as a fighter. During the second act, we see Jake wracked by his insecurity about his weight and his wife. Finally, in the third act we see a man who is at rock-bottom and completely beaten by the circumstances he finds himself in. De Niro portrayal of this character shows the strength of his ability as an actor to show how the same persona changes over time but also maintains certain constants throughout. A lesser performer may have faltered in the role but De Niro has the talent to play the role with the depth and nuance required of it.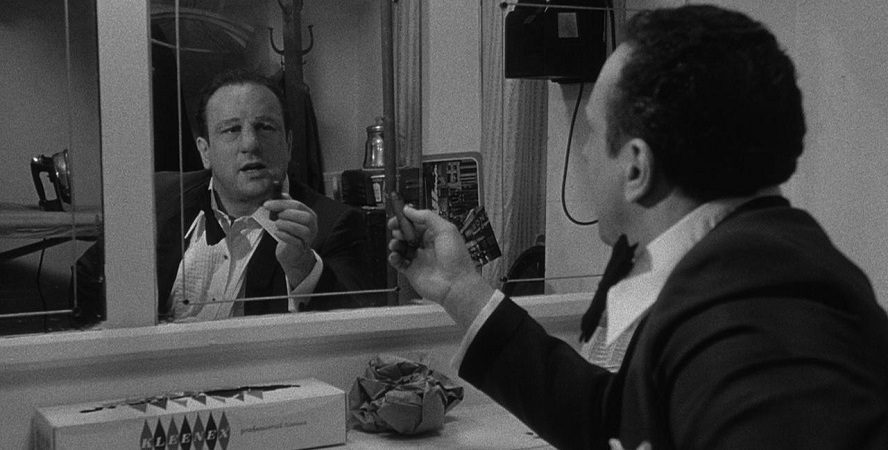 Visuals
The direction is par excellence with Scorcese's genius on full display as he plays around with the visual medium. The fights in particular are where he shines as he choreographs the camera alongside the actors' fights as well. This visual style gives these sequences an almost balletic, serene quality to the violence, even at its most brutal with blood spraying in all directions. My companion for the screening was particularly impressed by Scorcese's shots of blood dripping from the rope which, despite being quite sanguine, was beautiful in its visual composition. The serenity and beauty of these fight sequences helps to juxtapose the character of Jake between his confidence in the ring and his insecurity out of it.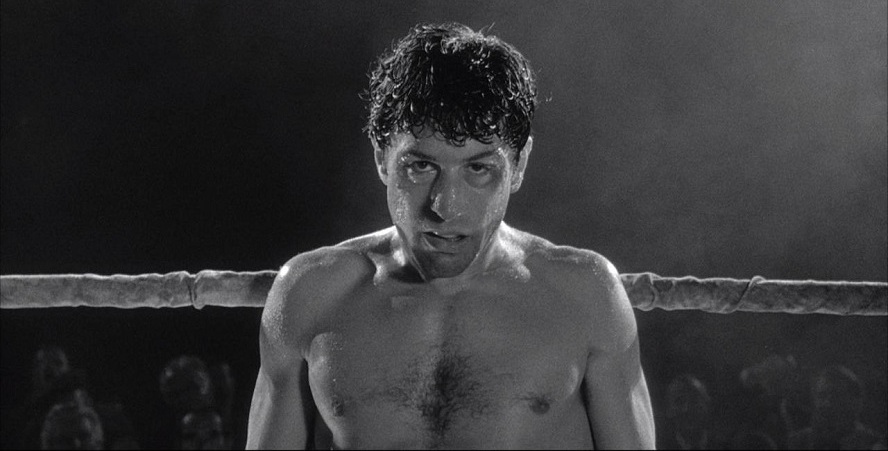 Audio
The film's soundtrack features some incredibly moving orchestral pieces as well as popular singles from each of the decades shown in the film. The film's main theme, the Intermezzo from Cavalleria Rusticana is an excellent opening track to place this film as a unique entry into the sports drama category of film. It's melancholy and understated tones help to prepare us for the fact that ultimately, this story is a tragedy. Save for more orchestral pieces during the fight scenes, which reinforce the balletic feeling of those sequences, the rest of the soundtrack appears diegetically in the film. These pieces range from songs by the Ink Spots to Marilyn Monroe and are all good on their own, but largely serve as background dressing for each time period in the film.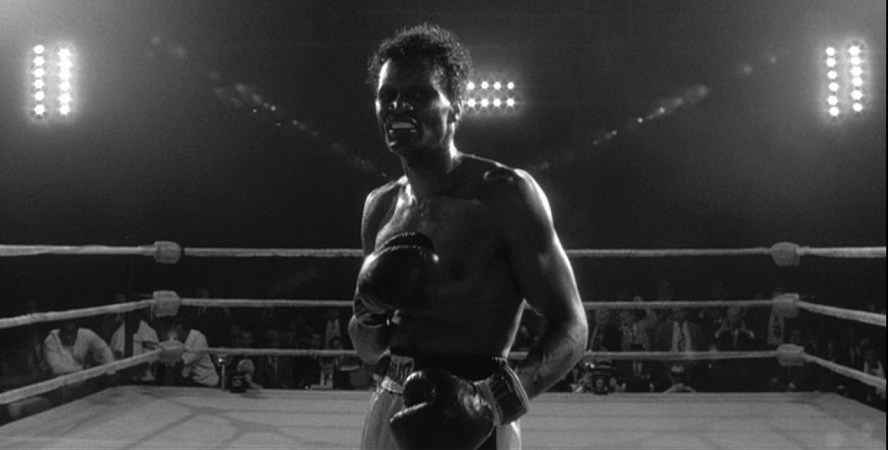 Overall
To say that I simply enjoyed this film would be to sell short the entire experience of Raging Bull. Its protagonist is, without a doubt, a terrible human being with few (if any) redeeming qualities and is portrayed perfectly by De Niro. The direction by Scorcese was masterful in how he used the camera's lens to create beautiful images out of even the most barbaric subject matter. The soundtrack is moving and powerful in its considered use throughout the film. It is not simply enough to say whether or not I enjoyed this but rather I enjoyed the journey that it took me on and that it provoked a strong emotional response from me. It was definitely something worthwhile to watch and I'd recommend that everyone see it at least once in although it is not something I recommend for easy viewing. Kudos to Niche 505 for screening this masterpiece!
For other films which Niche 505 is screening, feel free to check out their schedule here.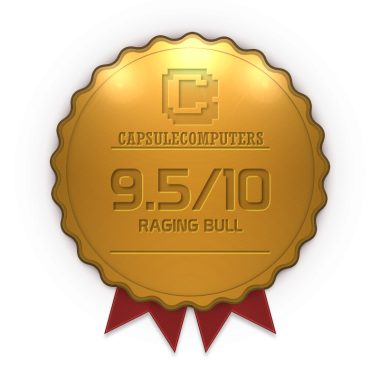 Capsule Computers review guidelines can be found here.