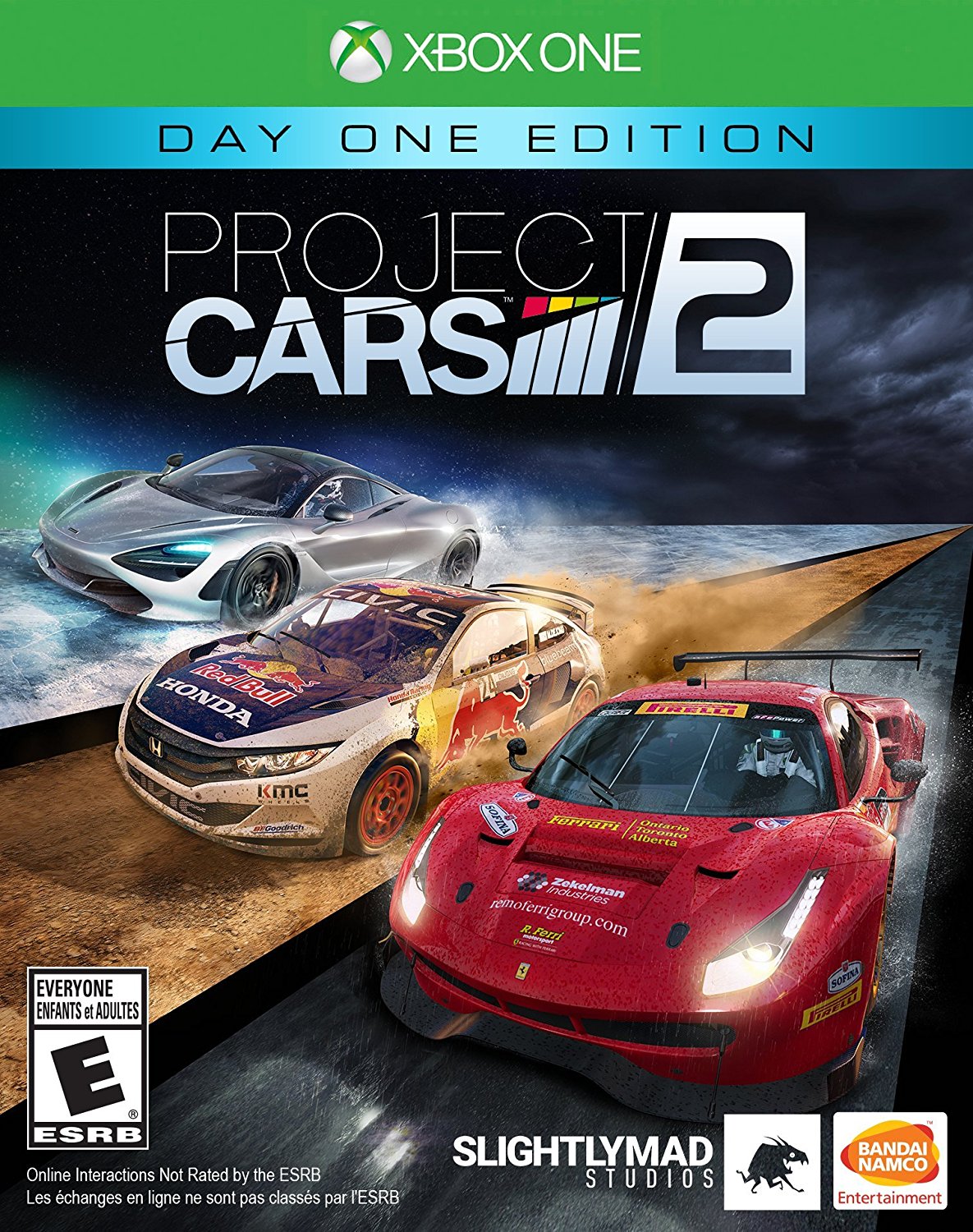 Developer: Slightly Mad Studios
Publisher: Bandai Namco
Platforms: Xbox One (Reviewed), PlayStation 4, PC
Release Date: September 22, 2017
Price: $59.99 USD – Available Here $89.95 AUD – Available Here
Overview
The racing genre has evolved immensely throughout the years as fans have flocked to numerous types of games ranging from open world environments that allow players to travel wherever they want taking part in various events along the way, to taking part in arcade style races, and even presenting gearheads a chance to fiddle with every possible option when it comes to tuning their vehicle for the best precision performance. The type of game that falls into that last category is a bit on the thinner side but that is what the Project CARS series has been about and with the second game freshly tuned and out of the garage, is it time for fans to come back to this simulation style of racing?
Gameplay
Now even if you happen to be a veteran of playing racing games one of the first things you'll want to do in Project CARS 2 is take a look through the settings and make various adjustments to the numerous settings and assists that are available here. This includes the ability to lay down a dynamic racing line to keep players racing on the best possible path, turn notifications, assists that will automatically begin braking when taking turns too quickly, and even real-life driving features that come standard with most cars such as ABS and more.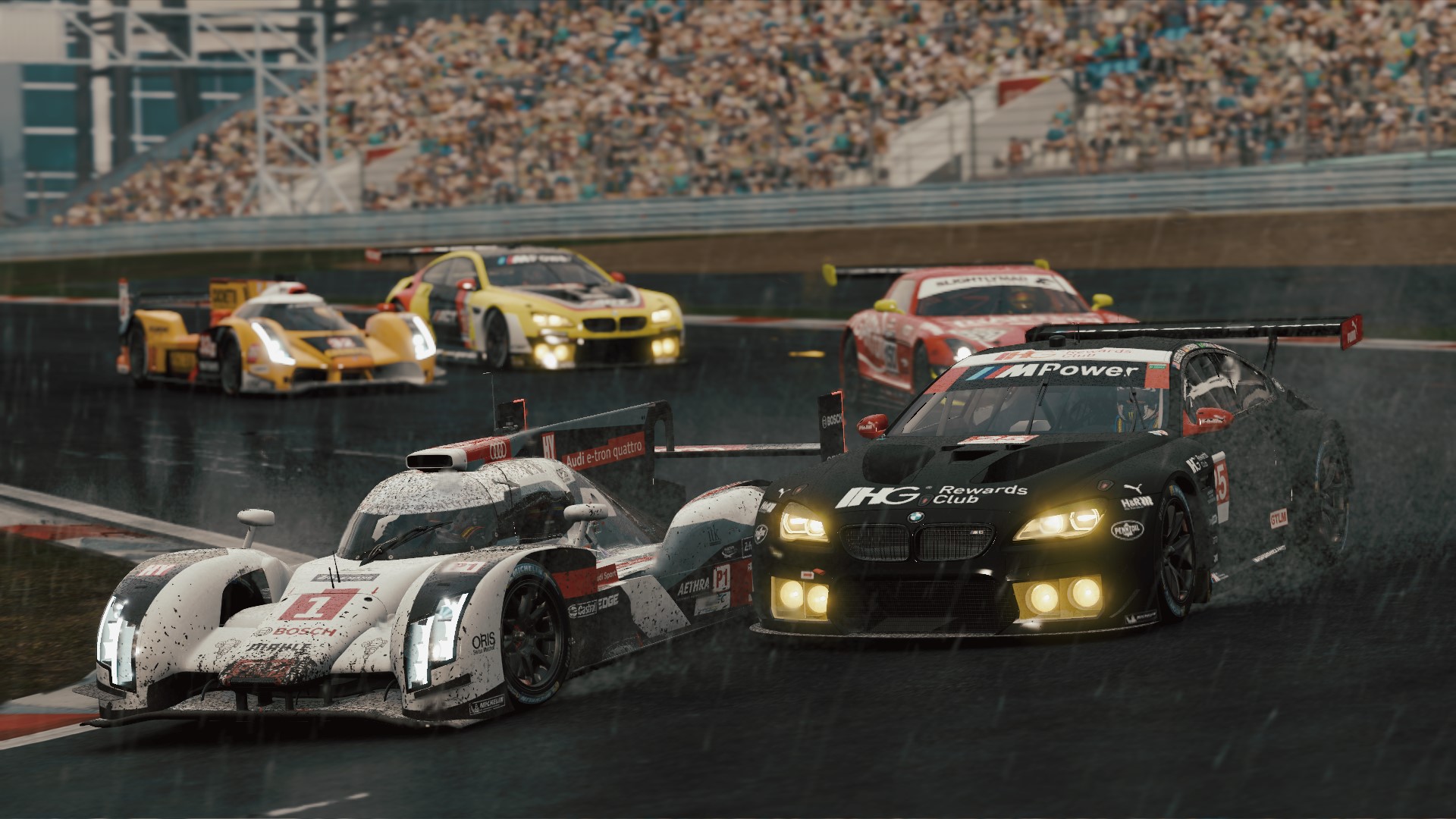 This wide array of customization allows for numerous elements of the game to be tweak to fit your skill level, though you will likely want to increase the steering sensitivity right off the bat as it is kept at an incredibly low level, making cars feel unresponsive on a standard controller and even after spending numerous races tweaking these settings it rarely feels like you have the best control available. For those who are playing with a racing wheel, there are a number of options specifically set aside for that control method as well.
Once you've tweaked the settings to your liking there is a massive amount of content awaiting you and the aforementioned options don't end at the settings screen. Before any race players are given a massive amount of control over nearly every element of the vehicle they are driving. This includes tuning individual parts of the car as well as determining just what you want your pit crew to focus on when you pull in for a new set of tires and extra fuel. If this seems like a lot to take in, well it really does feel overwhelming more often than not, but thanks to certain pre-sets and in-game suggestions you can usually get by without understanding every little option in the garage. Most of the time you spend racing in Project CARS 2 will be during the extensive career mode that is available to players with almost every tier available right off the start. If you feel like starting at the bottom racing karts around a track or feel like jumping into third tier vehicles right away then you have that option since only the two highest tiers of racing are locked until you prove your mettle as a driver in the other tiers. Other than these tiers it is worth noting that special Manufacturer based events are also locked behind relationship levels that require the player to use certain brands of vehicles in their races enough time to unlock. This gives racers a little something extra to work towards as these are the only real unlockables in the game since everything else is available right off the bat.
With over a hundred and eighty cars to choose from that range across nine different racing styles, over sixty different track locations, and over a hundred and forty different track layouts to race through, there is an insane amount of content to delve through here. Sure a few of these vehicles may be a bit similar in appearance or simply misses in the community but Slightly Mad Studios has managed to license huge names in the automotive industry including Ferrari, Lamborghini, Porsche, and many more. That being said, those who want to try racing around on classic cars will be at a bit of a loss as the selection here is incredibly sparse, especially when it comes to the beloved American muscle car.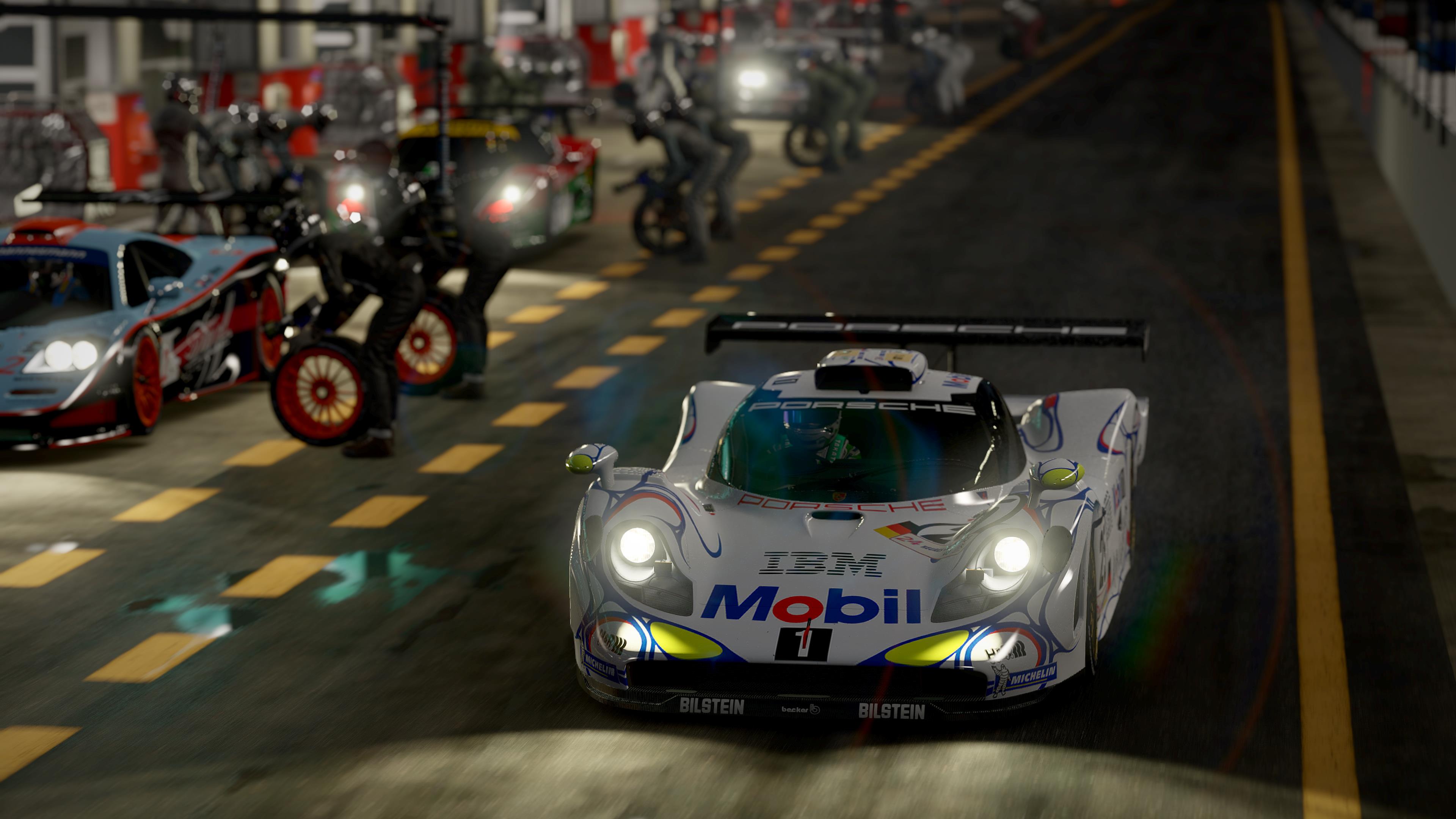 Outside of the aforementioned career mode, players also have the option of taking their skills online to try their best against other racers through competitive play. It is interesting to note that the developers have included a feature called "reputation" that will keep players who drive dirty from playing with those who want to play as clean as possible. Unfortunately this can be a bit of a negative as unintentional crashes can hurt the player's reputation though this filter is optional so even those who may spend some of their time ending up in a corner after causing a pile-up can still find matches.
There are also quick races that are available that simply pit the player against the AI in a highly customizable event that allows the player to choose whichever vehicle they wish and a track fitting said vehicle. This is easily one of the fastest and best ways to get the hang of the game and makes for a great way to experience the best that this game has to offer, especially when you want to settle in for an incredibly lengthy race and experience the different ways the track can change during a single race. While racing through the track it is entirely possible for the weather to alter the conditions of certain areas, potentially creating puddles that can make it difficult to keep traction with the road and even snow can be difficult, forcing players to battle the track as much as their other drivers.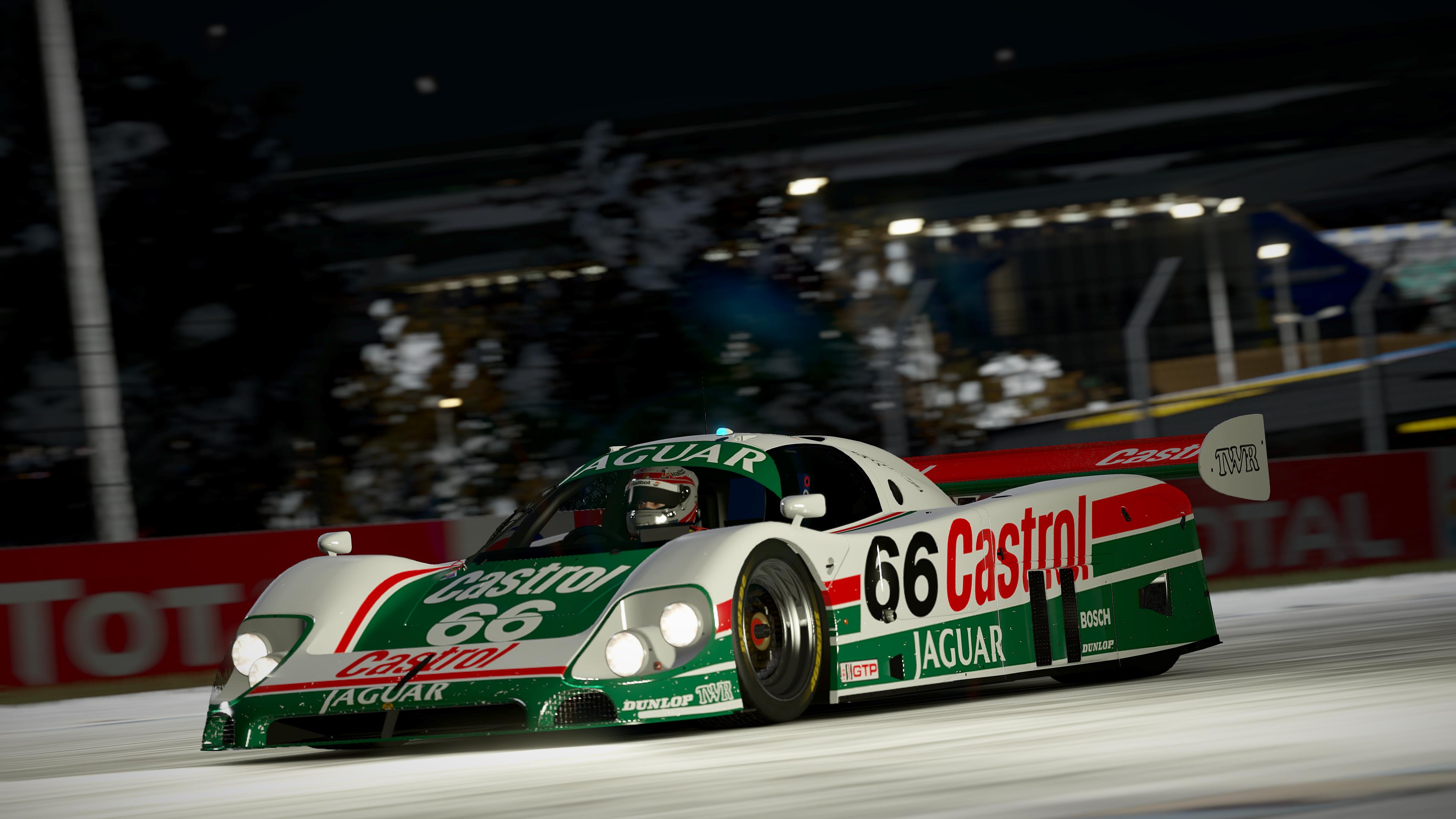 That being said, these weather changes also can bring forth some of the biggest issues with the game and that is the AI of other drivers. Players can adjust their speed and aggression as they wish but even when kept at the same setting they will often behave rather erratically. I've seen times where nearly the entire field would struggle to make one of the first turns on a track to cars randomly losing control during the best conditions possible only for them to easily manage a rain-slick road. This also plays a factor when it comes to qualifying for races in career mode. More often than not players will find that their fellow racers are capable of pulling off incredible times if you happen to skip the qualifying laps after setting a satisfying time for yourself, putting what seemed like a pole position into a middle of the pack starting point. Combine that with the fact that the penalty system, which can be turned off as well for single player but is terribly annoying online, is incredibly eager to force players to fall back to previous positions when in navigating through a cluster of cars.
Visuals & Audio
With over a hundred and eighty different types of cars to select from, players will find a wide array of vehicles that will fit their tastes in nearly every class and Slightly Mad Studios has made sure even the simplest of these vehicles is as thoroughly detailed as possible.  Combine this with the numerous locations that are, for the most part, heavily detailed to mimic a track's real location and you have a great looking experience. This is especially true when these vehicle models are paired with the dynamic weather effects and changes to the track that can happen during these conditions.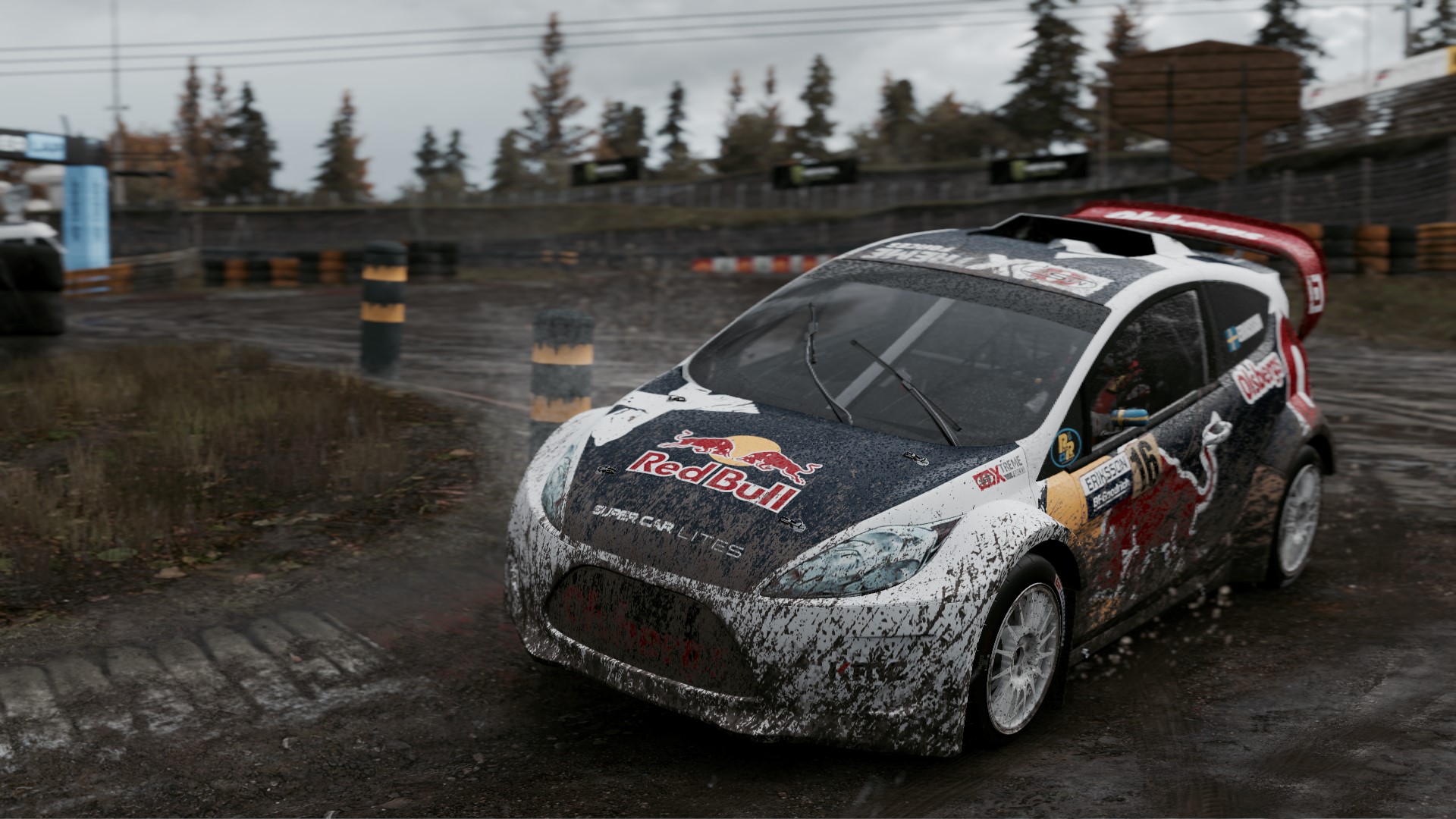 That being said, there are some times that the game will suffer from a bit of slowdown when navigating through a large pack of vehicles during some of these conditions. These slowdowns tend to be fairly uncommon but appear often enough to be worth mentioning. As far as the sound effects for Project CARS 2 goes, players will be delighted that the developers have made sure to replicate the various sounds that one would expect when driving a real race car. Players also will be treated to a soothing instructional voice when navigating through menus and even the spotter, who can be turned on for every race if you so wish, is voiced in simple but fitting fashion.
Overall
Project CARS 2 may seem like a challenge for newcomers and it isn't ready to handle these players with kid gloves though that doesn't mean you need to be an elite racer to get the hang of the game. With numerous settings to modify and options that allow the player to adjust the experience to fit their liking, players will find that Project CARS 2 is an incredibly unique type of racing game that has an immense amount of tracks and vehicles to play through, with more than enough content to scratch the itch of racing fans despite some rough issues with the AI and track penalties.