Plays Everywhere
Developer: Fox Digital Entertainment
Publisher: Fox Digital Entertainment
Platforms: iPhone, iPad (reviewed), iTouch, Android
Release Date: December 6, 2011
Price: FREE – Available Here for Android
Overview
Who doesn't want to take their movies with them wherever they go? It's perfect for that long trip, the early morning commute, the family get togethers during which you spend hiding in your room… Who doesn't want to be able to just whip out your handy phone, or tablet, and have a whole range of movies at your fingertips ready to wile away the hours.
Content
There is a huge range of movies in the iTunes Store that you can download, as well as a preorder option to get movies as soon as they come out. This isn't just for new releases, but older movies that are being made available to the iTunes Store retroactively.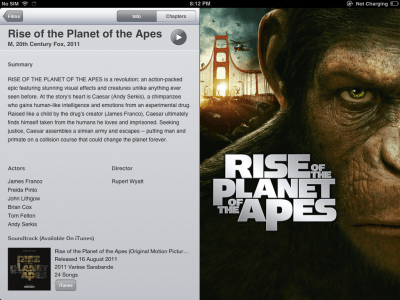 The movie I tried out on the Plays Everywhere app, Rise of the Planet of the Apes, was part of a Blu-ray/DVD/Digital Copy combo and downloaded and transferred at a fast enough rate. Once it has transferred over you can access it through the 'Videos' app that already exists on your device, if you have an iOS device, as the digital copies are accessed and downloaded through iTunes, so no extra downloads of an app is necessary for iOS devices. Android is a different story though, and does have an app for you to download.
Unfortunately there aren't really any extras for you to access through the Plays Anywhere App, simply the movie and an advertisement for related soundtrack material (available through iTunes of course). The quality of the video is as you would expect, in high definition, and it never skipped a beat on my iPad, running smoothly and sleekly. It really is a great alternative and I didn't find myself yearning for the bigger laptop screen too much. Plus, with its thin design it was far more portable. Watching off an iPhone or an Android phone might be a bit of a waste, for those of you who like watching films in a format larger than your palm, but if your situation does call for it, then it will certainly hold up and be superior to trying to stream through Youtube. I mean, whaaat, that's illegall! Whaaaat?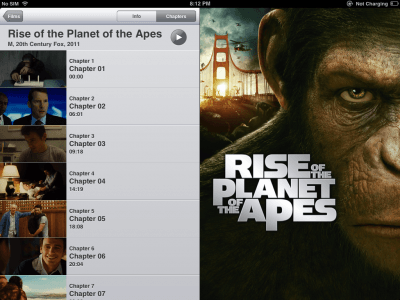 There aren't many formats to choose from, either full screen or wide screen, and it's really up to personal preference which one you pick. The movie does flip as you rotate the screen, so it is dependent on your preference as to which one is better.
There are chapters to choose from, if you ever want to watch a certain part of the movie, or skip ahead, so never fear. Although this is the only remotely special feature, it is still a useful one, and one which they could have skipped but chose not to.
Visuals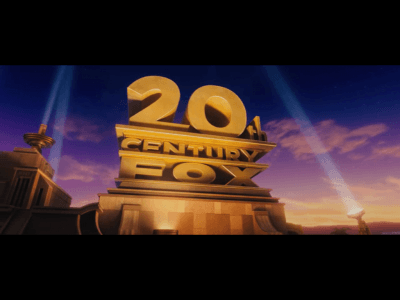 The visuals are, as I said before, top notch. There were only a few moments that it felt a bit rougher than you'd expect from a DVD, and those were few and far between. In widescreen mode the movie looked great, especially with a movie like Rise of the Planet of the Apes, where the animations and fine details of expression are important factors (especially considering the emotion behind an ape expression). Plays Everywhere handled it brilliantly, although I would suggest staying away from Fullscreen mode, because that zooms into the video and leaves it looking more blurry than what is comfortable.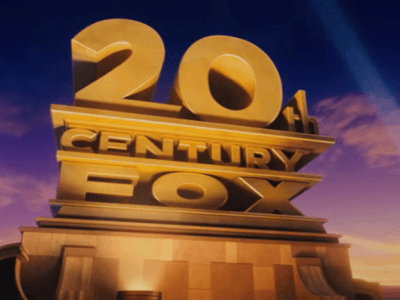 Audio
Considering the limitations of the device, the sound is awesome. It isn't surprising really, given that whatever device you're using, it's probably designed to have good audio output, but still. While it ain't no fancy surround sound, it more than does the job and isn't something you'll be cringing at.
Overall
Plays Everywhere is the next step in movie watching, and it's definitely bound to spread in the future. So do yourselves a favour and jump on the bandwagon quick so you can say you totally used Plays Everywhere before it became 'mainstream'. And also so that you can watch some damn good quality movies on the go super easily, because who wants to play that fifty-millionth game of Fruit Ninja when you can instead watch the new movie you've been dying to watch but haven't had the time to sit down and do it?