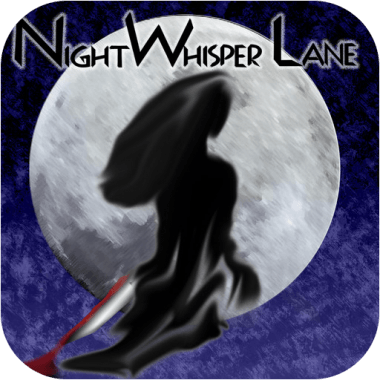 Night Whisper Lane
Developer: EPX Games
Publisher: EPX Games
Platforms: iPad (Reviewed), iPhone, iPod Touch
Release Date: December 6th, 2012
Price: $0.99 Get It Here
Overview
Night Whisper Lane draws inspiration from Resident Evil, Saw, and Final Fantasy to create a point and click horror game with turn based RPG elements. Players will explore a locked house of horrors full of deadly traps while they seek to put an end to the mass murderer slaughtering all those who enter.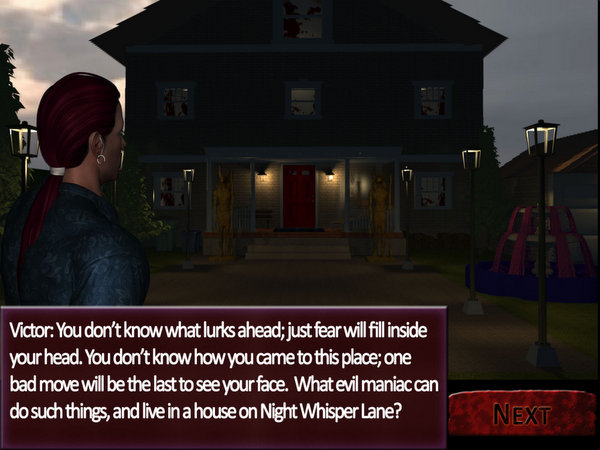 Story
Night Whisper Lane has only one scenario available at this time. Scenario 1 follows Victor who has entered a house full of devious traps in an attempt to put an end to the killing. The story is told through fully voiced conversations between characters. The story is a bit bland and lacks any depth or character development. In the end, the story ends up as a rough side show to the gameplay.
Gameplay
Night Whisper Lane breaks down into two game play phase. First phase is a point and click adventure where players will need to explore the house looking for weapons to use during combat and keys to unlock doors while avoiding traps. This mode would not be too bad if it was not for the traps. The traps discourage exploring rooms by clicking on things while the player actually needs to click things to find the keys. Even worse is the fact that precious health packs are burnt up by these traps putting the player at a disadvantage during the combat phase. Additionally, there are absolutely no hints on what can be interacted with and what cannot. This leads to extremely irritating random tapping. This is made even more frustrating due to the lack of responsiveness of the UI. The buttons are extremely laggy, the map button probably being the worst. The map button takes a few seconds before a map actually appears. Hitting hot spots have a similar lag. I found myself hitting a trap even though I had long moved onto tapping other things in the room.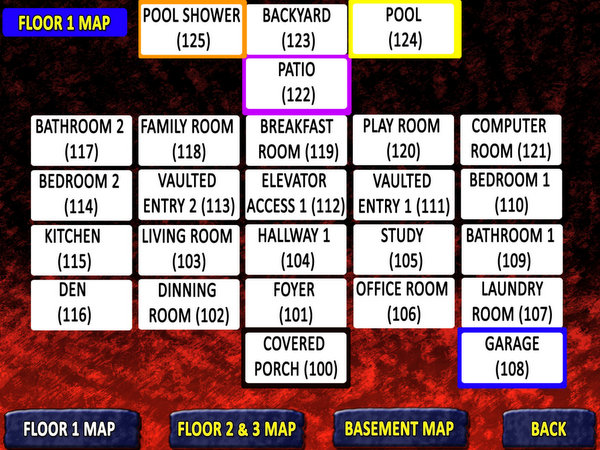 The combat phase on the other hand is better implemented. Combat is turned based similar to Final Fantasy RPGs. Weapons collected during the adventure phase are used to deal damage. Each weapon has a single use and do a variety of damage. Each use of a weapon or health item uses up the turn. Unfortunately, the battles are few and far between. They are further frustrated due to the dwindling amount of health packs available due to the traps in adventure mode.
Visuals
Night Whisper Lane sports 3d graphics. The graphics are rather dated looking, reminiscent of early Playstation 3d games. Some of the 3d modeling looks extremely awkward and unnatural which can take away from the immersion. The visual design of rooms however looks good, managing to look extremely natural. The UI is simple but laid out well, however some of the images used for items were not meant for the Retina iPad screen and look a little fuzzy.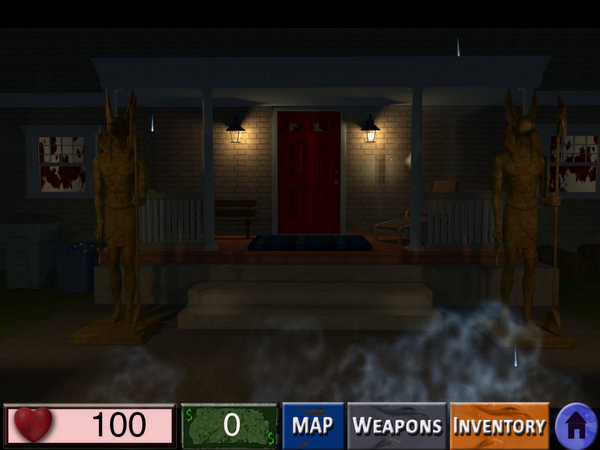 Audio
I applaud Night Whisper Lane for attempting to have a fully voice acted game. The voice actor who plays Victor does an excellent job. He delivers his lines believably and passionately. Unfortunately because he does such a great job, it makes it starkly obvious that the other voice actors in the game are not very good at their craft. The music in Night Whisper Lane is appropriately spooky and the sound effects are done well. Due to the terrible voice acting, you won't be missing anything by keeping your device muted while playing this game.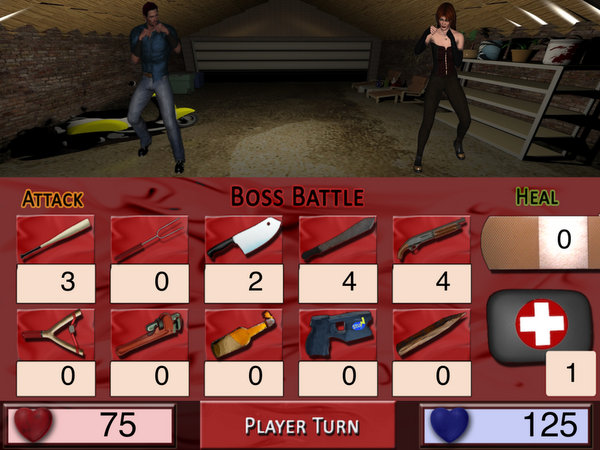 Overall
Unfortunately, Night Whisper Lane is a short, frustrating game. Although the idea of having a point and click adventure horror game with turn based combat is a sound if not excellent idea, the execution leaves much to be desired. I found the UI to be generally unresponsive, the gameplay frustrating, the story hollow, and a majority of the voice acting to be cringe worthy. The game may be worth a quick try if it ever becomes free, but it is not worth $0.99.

Capsule Computers review guidelines can be found here.