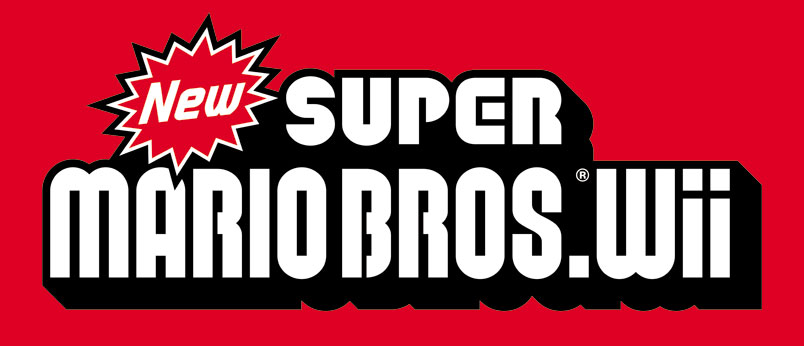 New Super Mario Bros Wii
Platform: Nintendo Wii
Publisher: Nintendo
Developer: Nintendo
Release Date: November 15, 2009
It'sa MEEEE MasterAbbott.. errmm I mean MARIO !!!!   – I've always wanted to say that 😉
Well MasterAbbott is back.  This time to review New Super Mario Bros Wii for the Nintendo Wii.  The video review goes through pretty much gameplay, features and multiplayer options within the game.  Super Mario Bros is a classic style game that everyone who's a gamer would have played at one point in their lives. 
New Super Mario Bros Wii features a new 4 player option where you can embark on your journey to save Princess Peach (yes once again) together with your friends or family all on the same screen jumping, spinning, flying, throwing snow balls or swimming through the well designed and original levels and worlds.  New Super Mario Bros Wii looks and feels like the classic Super Mario for the Super Nintendo, but goes that extra step and incorporates so many of the other features from the other Mario games.  Mario can do all his moves spinning, super double jumps, bounce off walls, ground pound and many more as well as work together with his other team mates and cary them on his shoulers or lift them into the sky with his propella headsute.   EVEN Yoshi makes his return to eat, spit and poop out goodies along the way.
New Super Mario Bros Wii is fun for the whole family.  Check out the video below to give you a more fairer understanding on whats new and how it all looks. 
Enjoy the video review :
[youtube=http://www.youtube.com/watch?v=g8NHdB0Ay2Q]
New Super Mario Bros Wii is available now from all good retailers.  Great fun for the whole family.
Capsule Computers give New Super Mario Bros Wii : 8 Capsules Out Of 10