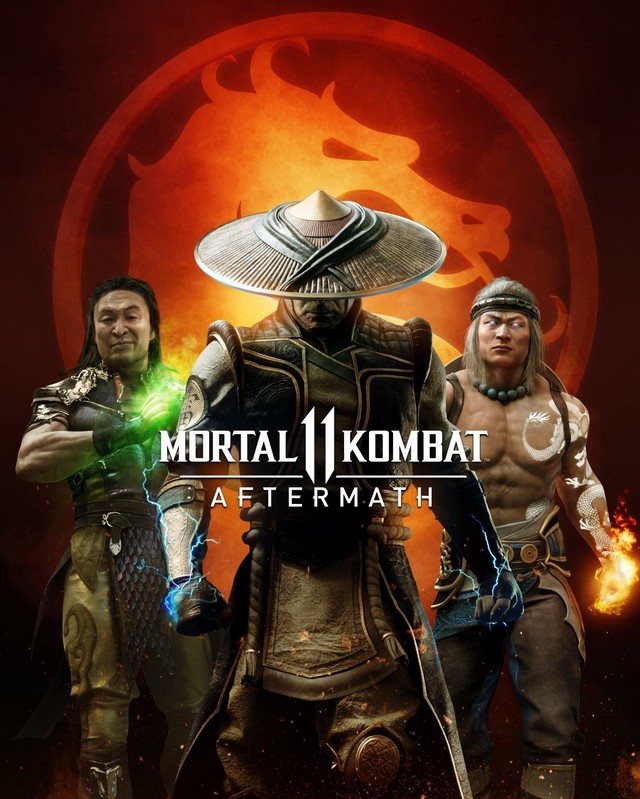 Developer: NetherRealm Studios
Publisher: Warner Bros
Platforms: Xbox One, PlayStation 4, Nintendo Switch, PC (Reviewed)
Release Date: 26 May 2020
Price: $39,99 USD – Available Here
Overview
With my Steam library containing a bit over 7000 games (nope, not an extra zero there), you can't say that I'm exactly picky when it comes to games. Blame Steam sales and general boredom. Mortal Kombat 11 was one of those random purchases 6 months ago and it was a great example of "expecting nothing and getting a whole lot in the process". As of right now, I'm close to 90 hours of playtime in Mortal Kombat 11 and it's my go-to game when I don't know what to play. It's been more than a year since the release of it and recently some story content (with new playable characters) just dropped so let's what's that all about.
Story
The story in "Aftermath" continues directly after the events of the base game. The old baddie Shang Tsung (previously only available as a DLC fighter in Mortal Kombat 11) appears from a portal, warning about a great (and undefined) danger. Is he being genuine this time or is that story only a front for his diabolical schemes? Oh who are we kidding, it's Shang Tsung. Of course, he will try to stab you in the back at first given opportunity. Beside him, we also get to play as Sindel (or Shao Khan, depending on choices) in story mode as well as Sheeva and Fujin. While the story of "Aftermath" ties a lot of loose ends from the main story, it is somewhat shorter (it only has 5 chapters) but it is an important part of the package if you care about the story and the lore of Mortal Kombat. While I won't obviously say anything about the ending, I'll tell you that you have the final say in how the "Aftermath" will end. No matter which of the two endings you choose, the story of the DLC does a good job of wrapping up the story of the main game as well as leaving us with a vague cliffhanger.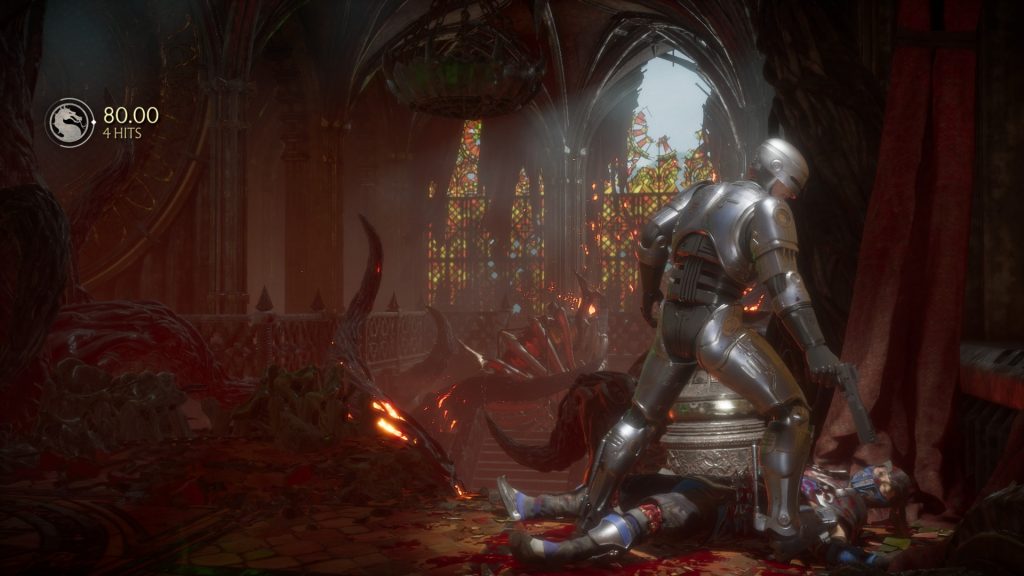 Gameplay
Besides the story update, the release of "Aftermath" also gave us some new stages, stage brutalities, friendship finishers, and a whole lot of balance fixes for the base game. Now, every recent release of Mortal Kombat had a diverse cast of characters where some of them didn't even fit in the realm of the game(s) but were still a welcome addition to the roster. After Joker, Spawn, Alien Xenomorph, and Terminator, Mortal Kombat 11: Aftermath unexpectedly gave us a playable RoboCop. Yep, you read that right. They even managed to get Petter Weller to record some original lines for the game. And while he may be a nice surprise for the roster, I still found myself playing more as Sheeva or Sindel (Spawn is still my DLC favorite character, though).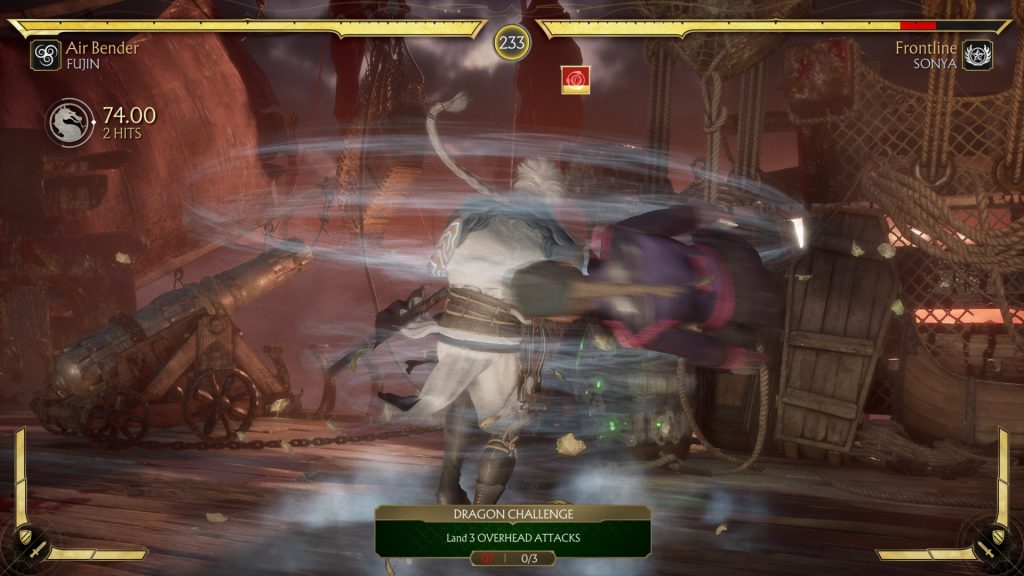 Visuals & Audio
There isn't much to say that Travis already didn't mention in his review of the main game regarding this part. It's not like I expected any visual facelift with the release of this DLC, but the new character fatalities, stage brutalities, and silly friendship outros are a nice bonus. Fatalities for Sheeva and Fujin are particularly gruesome, including some later brutalities that are guaranteed to make you flinch. The price of the game (with DLC included) occupying a bit over 100 GB of your storage redeems itself with some great optimization, performance, and outstanding visuals. I can't report anything new either when it comes to music., While I did notice some new themes in the new stages, I was also secretly hoping for a repeat of Battle Sirens by Tom Morello as it was featured in the first DLC trailer.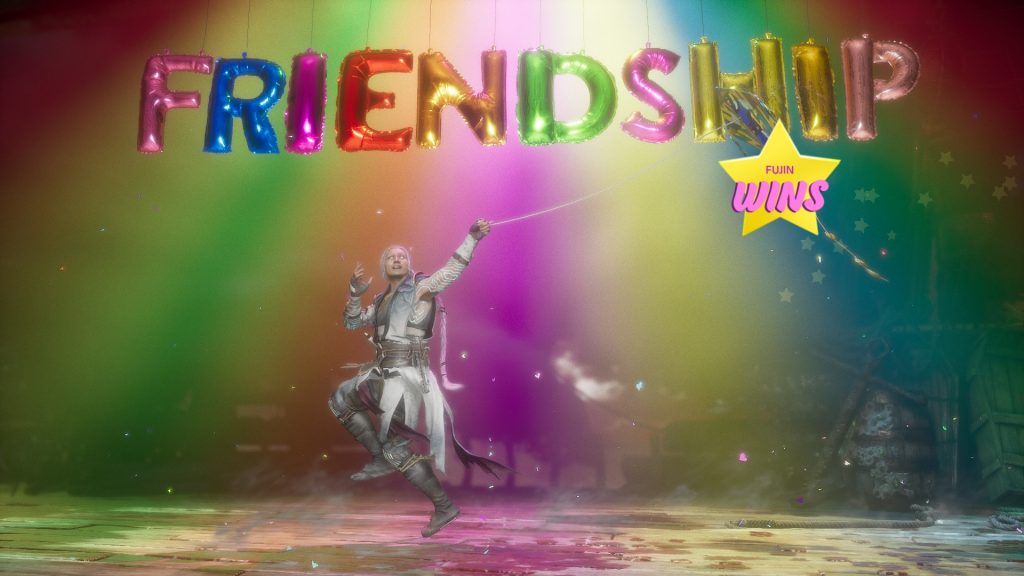 Overall
After the storage price, now let's talk about something equally important in the whole story: the actual price. The "Aftermath" DLC came with a strong $39.99 USD price which personally I find hard to justify considering how short the story mode is. With only 5 chapters I'd even go as far as to consider it as an extended epilogue and having 3 new characters alone is seriously stretching it in the terms of value vs price. You' get far more content (story-wise and character-wise) by purchasing a base game with a Kombat DLC pack. However, there is something good in all of that. If you still haven't played Mortal Kombat 11, with the release of "Aftermath", you can grab the base game + Kombat pack DLC + "Aftermath" package for only $59.99 USD. While it is a decent deal for potential new players of Mortal Kombat 11, it also means that the owners of the base game get the short end of the stick when it comes to price adjustment. In any case, with this new content in "Aftermath", I'm sure I'll have no trouble now passing way over 100 hours of playtime over the weekend. You're all free to follow in my steps and hopefully see you in one of the new arenas.
Capsule Computers review guidelines can be found here.