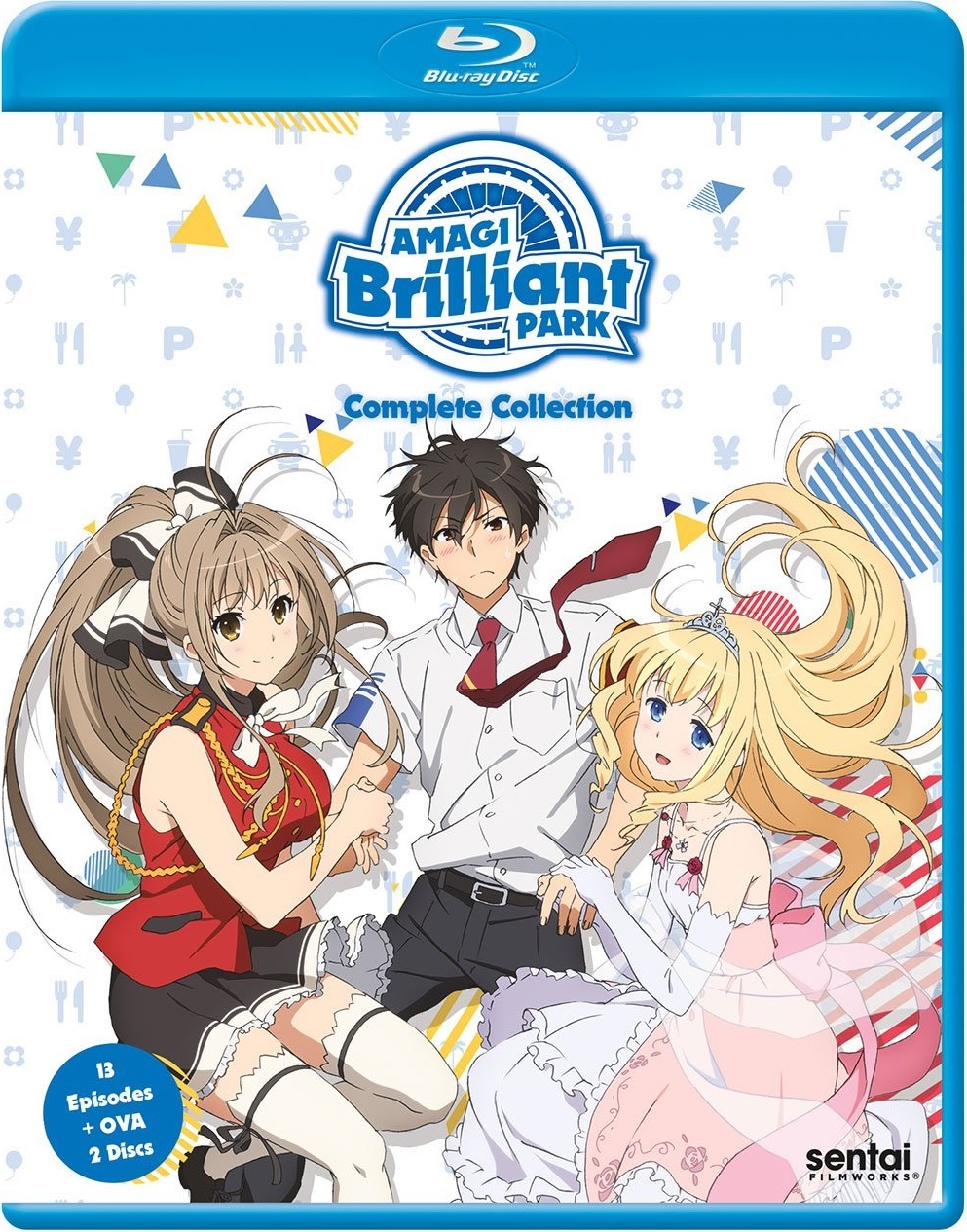 Studio: Kyoto Animation
Publisher: Sentai Filmworks
Format: DVD, Blu-ray (Reviewed)
Release Date: Available Now
Price: $69.98 – Available Here
Overview
Nearly everyone has been to an amusement park sometime in their life. Whether it was a big name that has parks all over the country or an independent mom and pop organization with a smaller focus, many of us enjoyed a theme park in some form. Eventually we learned the reality of these magical places but what if there happened to be a theme park where that magic was real and their visitor's happiness was their lifeline. Well you have Amagi Brilliant Park and now that the anime has been released in the West, is it worth trying out?
Story
Seiya Kanie might be a narcissistic perfectionist who thinks he can do no wrong but even he knows better than to turn down an invitation from a girl wielding a strange flintlock she pulled from under her skirt. Even if this girl happens to be a recent transfer student who wants to take him to an amusement park named Amagi Brilliant Park. With Isuzu Sento pulling him along with her dry attitude he travels through what can only be described as a destitute amusement park that has clearly seen better days.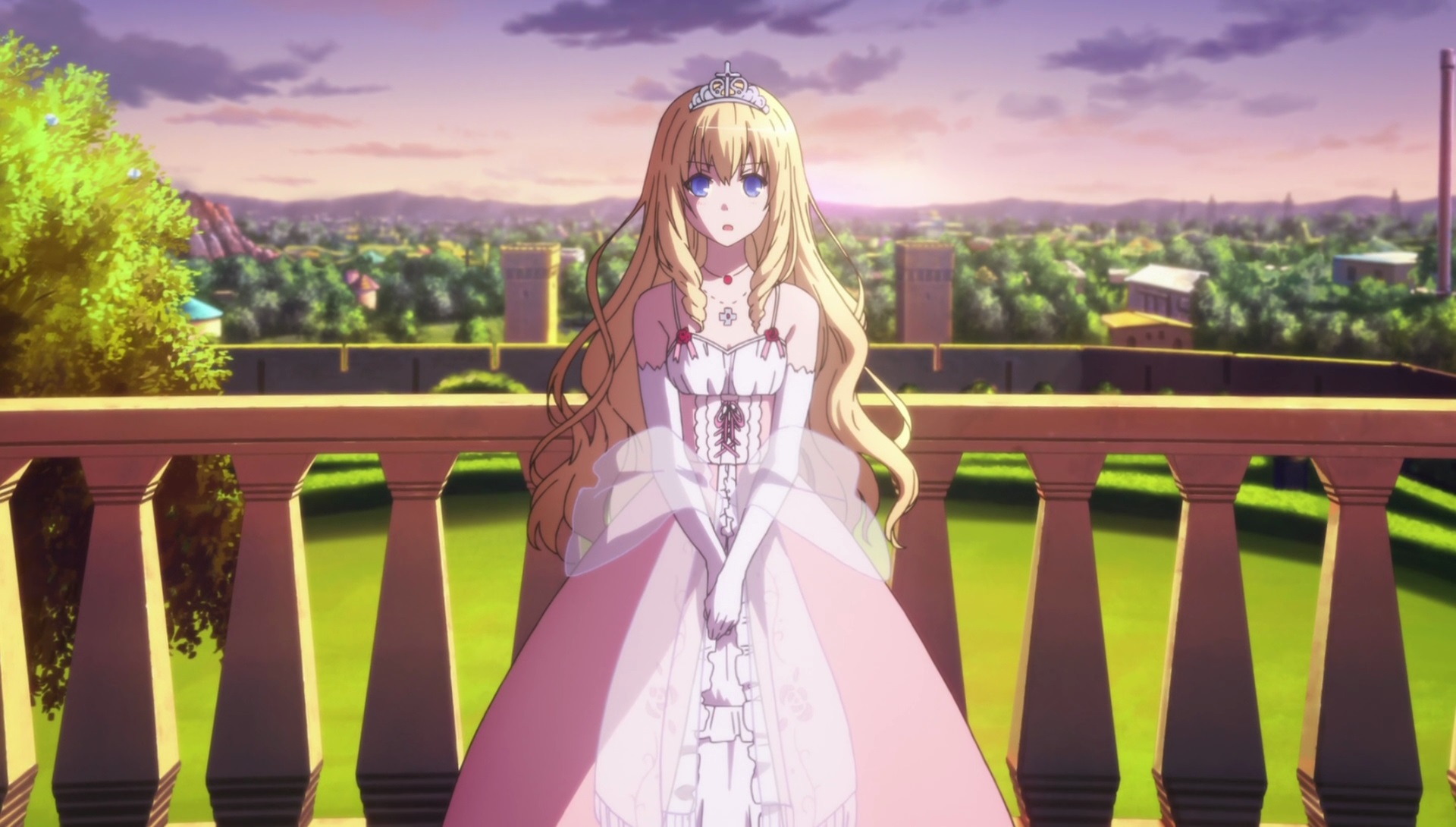 With most attractions either too lame, extreme, or fallen into complete disrepair and many of their employees appearing to have completely checked out of reality Kanie ends up furious by the time his strange visit to the park comes to an end. With only a delightful snack appearing to be the selling point, he manages to meet with the manager of the park, a young girl by the name of Latifah. While this may seem like your average park fallen on hard times, things begin to take a unique twist when it is revealed that this young girl is actually a real princess and that the Amagi Brilliant Park is in fact home to magical creatures who have left their homeland.
Initially skeptical but quickly convinced otherwise, Kanie learns that the park has fallen into such disrepair that they've failed to reach 500,000 visitors for three years in a row and if they don't manage to reach that number this year then they will be forced to shut down. What would normally be a simple change of occupation for some would result in the death of nearly everyone in the park as their magical realm, Maple Land, used to provide them with the happy energy they needed to survive but without it their only source has come from the people visiting the park. With no more park, they will simply begin to disappear and it is up to Seiya to use his skills to bring in an extra 250,000 visitors in three months as their newly appointed park manager.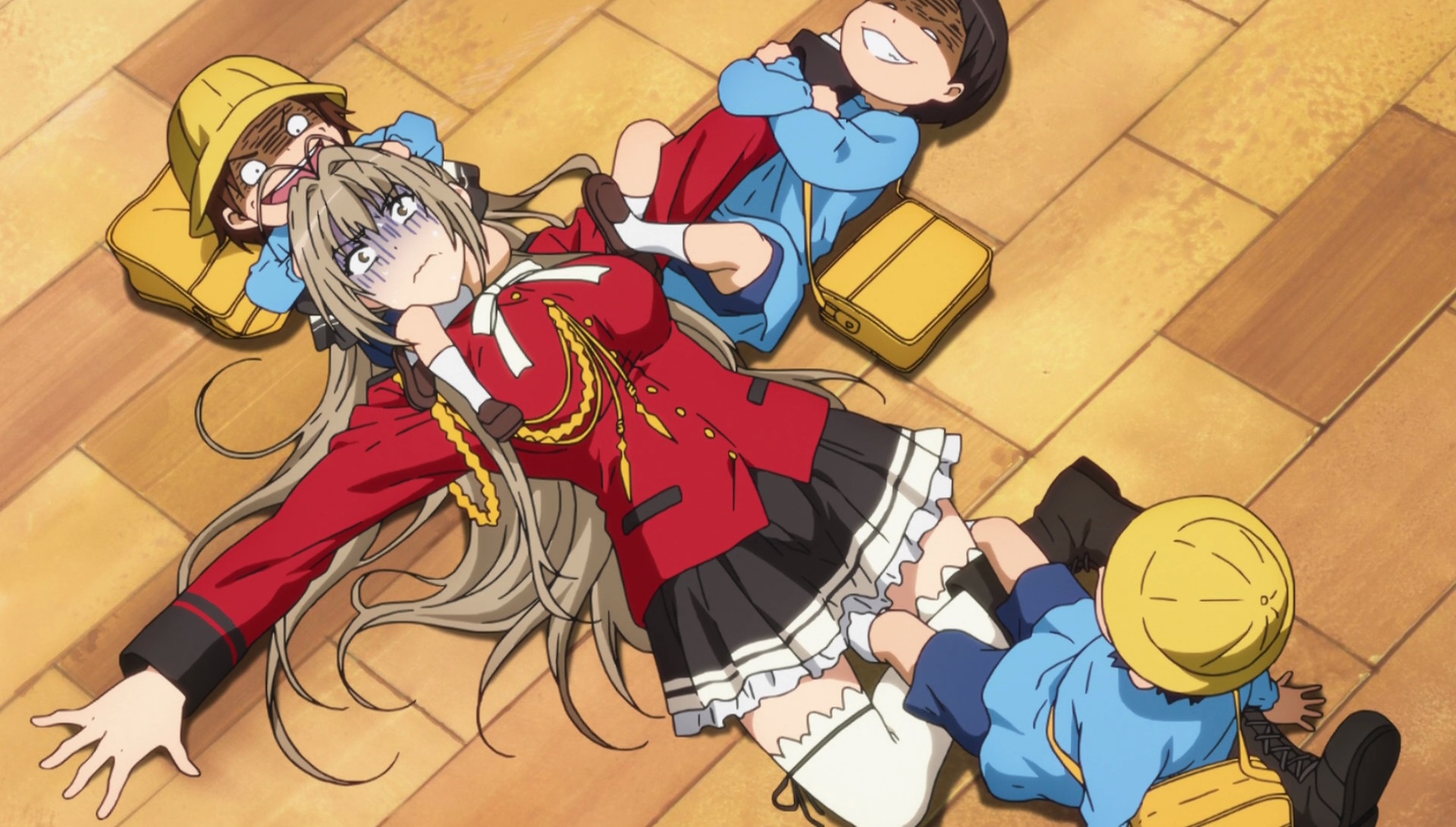 One of the most interesting aspects of Amagi Brilliant Park is that it manages to combine fantasy elements and slice of life development together in a nearly flawless manner. While many series may lose time trying to introduce various characters or solve small problems while sacrificing development of the core storyline, this series manages to do both at the same time as nearly every action that the characters make ends up helping the park in some form. Whether it is introducing us to new characters that end up pulling their weight more in the park or developing new ideas for ways to attract customers, both of these work together to create an interesting series to watch.
This is helped immensely by how amusing the cast of characters is. Kanie comes off as a jerk with great ideas but he also grows to care for his fellow workers even if he tends to not show it. Latifah plays a smaller role for most of the series due to her fragile nature though as one would expect, the series' core storyline relies heavily on her sickness during the final episodes as we learn more about the reason the park was built and why she appears so young.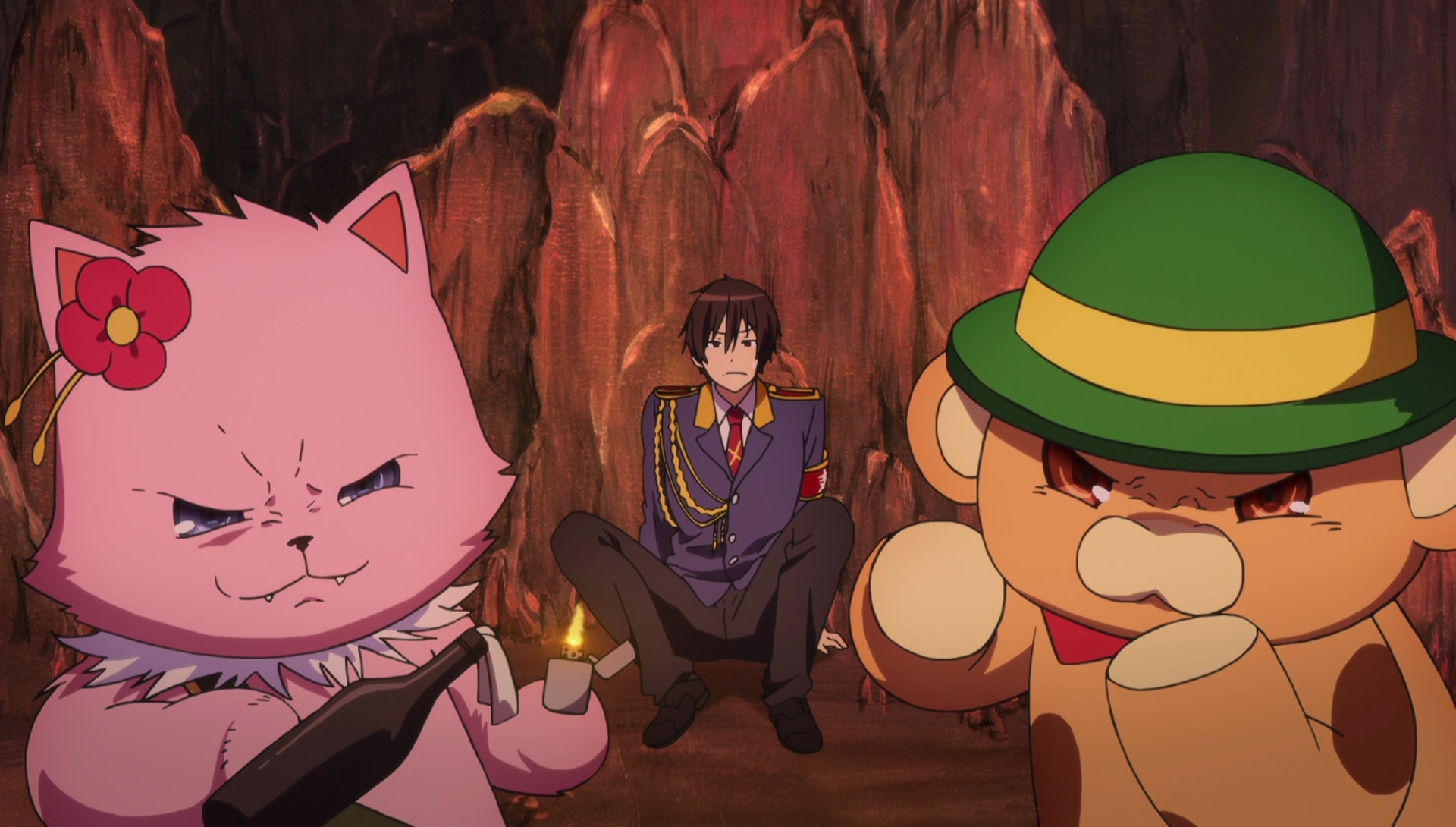 The main characters that tend to interact with Kanie though tend to be the blunt Isuzu who rarely speaks her mind outside of one development where she's afraid to share too much and three mascot characters that are almost always able to make you smile simply due to how out of character they are with their appearances. Whether it is the pink cat with a perverted nature who likes explosives, a lazy sheep with a  temper, or the most stand out character who hates being called a knock-off, a mouse who will appear quite familiar to fans of the Full Metal Panic series.
Thanks to this collection of characters as well as plenty of others, including the Elementario Fairies, and the way the story is handled viewers will be quite delighted with what Amagi Brilliant Park has to offer. It is worth noting that although the series' core story does come to a conclusion on the twelfth episode, the thirteenth episode does continue the story a bit in more of a side manner, making for a fairly odd feeling conclusion but this does little to dampen the entertaining combination that is this series.
Visuals
It is quite evident that when Kyoto Animation began working on Amagi Brilliant Park that they made sure to put their best foot forward in an attempt to convey just how downtrodden the park really is. The first impressions of the falling apart park help set the bar for the changes that are made over the course of the series as we continue to see improvements made in the background. The other aspect comes in the form of the character designs. With bright and colorful designs that are nicely detailed with quite a number of unique looking characters, especially in the forms of the park mascots, you'll always be eager to see what will happen next thanks to these designs. It is interesting to note that there is a bit of fan-service in this series but it is kept fairly tame or is poked fun at by the more lascivious characters being punished.
Audio
Sentai Filmworks has made sure to provide both the original Japanese voice track as well as their freshly recorded English voice track for viewers to choose between. The English voice cast does an amazing job here with their characters though a few of the singing segments do sound a bit off in the English version when compared to the Japanese track. That being said, other than these few moments though the English voice work is exceptionally well handled in this release.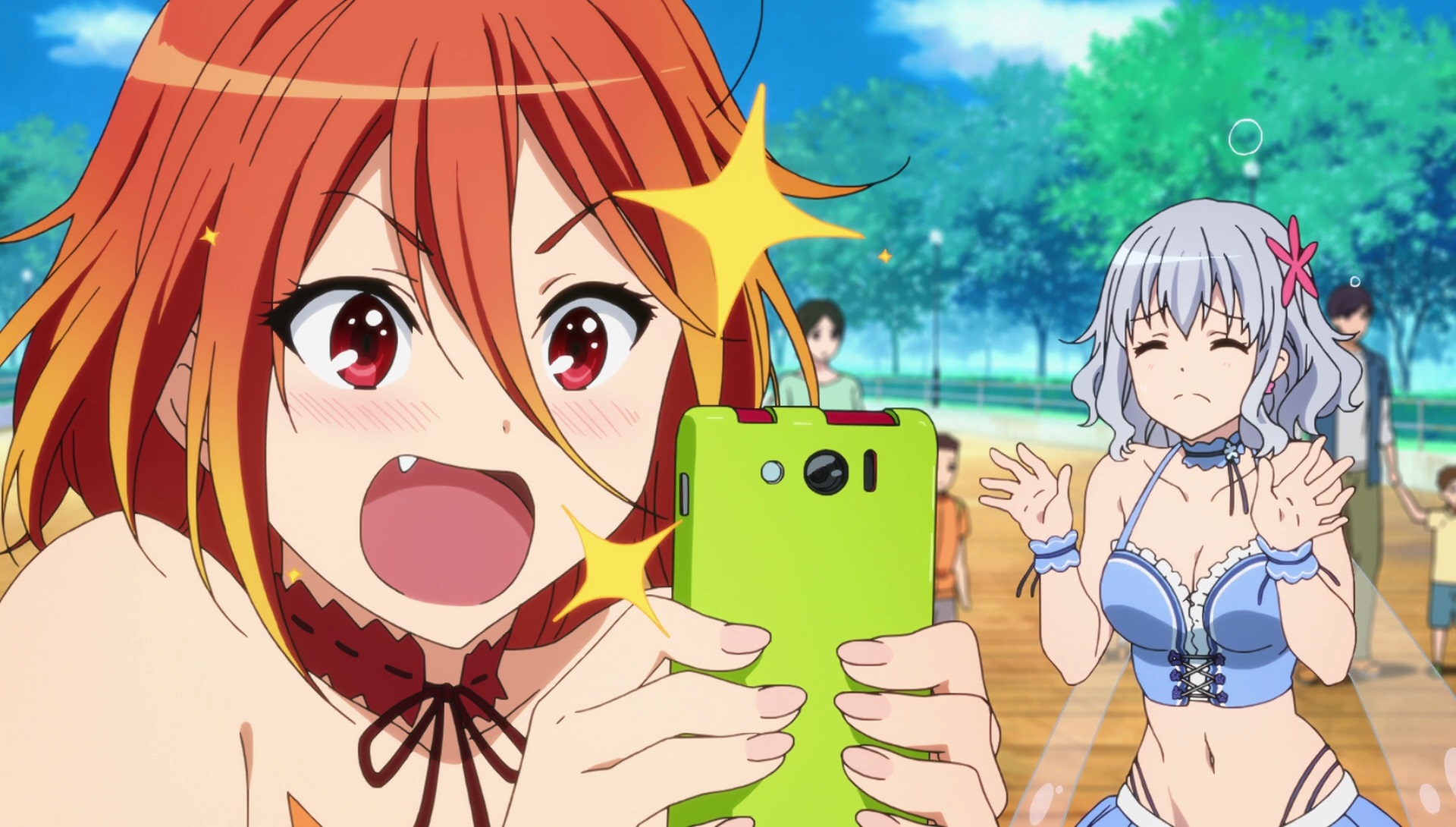 The soundtrack throughout the series is fairly standard in nature outside of the aforementioned insert songs that are performed by the characters. The opening theme "Extra Magic Hour" by Akino with bless4 is a great opening track for the series and is a delightful song to listen to and as for the ending theme we have "Elementario de Aimasho" performed by the Japanese voice actors for the four Elemental fairies and this theme song serves the series well with a satisfying light-rock closing that touches upon each of the elements of the girls.
Extras
The standard version of Amagi Brilliant Park comes with the special English version of the "Extra Magic" opening theme performed by the original singer, clean versions of the standard opening and ending theme, trailers for other Sentai Filmworks releases, and finally an OVA that was released after the series concluded. This OVA touches upon Isuzu's feelings a bit as she works to provide Seiya with a fitting gift for his birthday.
Overall
With a collection of great characters and a unique theme that manages to combine fantasy and slice-of-life elements in such an entertaining manner fans of both genre will appreciate what Amagi Brilliant Park has to offer. With some great production values and memorable themes, this anime series may not delve too deep into some aspects of the fantasy realm but it does deliver in nearly every other aspect.