Air Mail
Developer: N-fusion interactive
Publisher: Chillingo
Platforms: iPhone (Reviewed), iPad (Reviewed), iPod Touch
Release Date: May 24, 2012
Price: $4.99 USD/AUD – Available Here
Overview
Chillingo are on fire lately, infact all the games I've reviewed in the past few months have been from these guys, so maybe that's a little bias. But when you look at their track record in general, they just keep publishing nicely packaged mobile games with a lot of bang for buck.  Air mail, developed by little known N-fusion interactive is no different and continues the tradition, with solid gameplay and great graphics for the platform, you'll be hard pressed to find a much better flying game on iOS.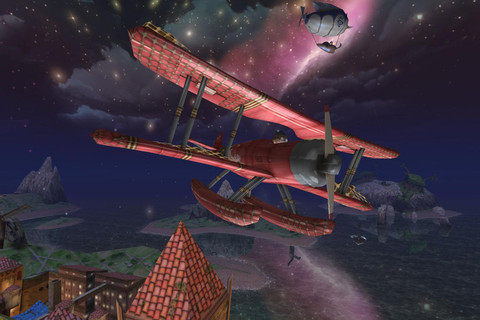 Visuals and Audio
Air mail is an awesome looking game for what it is, no doubt about that, you only have to have a quick look at the game to see what I mean. Inspired by the aeroplanes of old, it successfully combines colorful characters and detailed environments with iconic early 20th century technology. Some of the voice acting, cut-scenes and interface design aren't as elegant and the frame rate will drop on the iPhone, but these are minor quarrels for what is an otherwise beautiful flying game. Immediately on your first flight, you'll notice the size and scope of the environment around you and forget for a minute that you're on a iPhone, I'd say it's up there with the quality of Infinity blade. Add to that the colourful, playful nature of the animation and vibrant textures, you've got one nice looking game.
Sound design isn't as impressive compared to the graphical feats Air Mail pulls off, for the most part it's fairly spot on with the theme of the game, however there are annoying traits here and there. For example the Japanese sensei can be a little annoying and sounds pretty much like a stereotype, but that might be the intention here. Nevertheless, it's all around solid experience for the eyes and ears. I'd definitely recommend having a try on the iPad for the full experience, you'll get sucked in.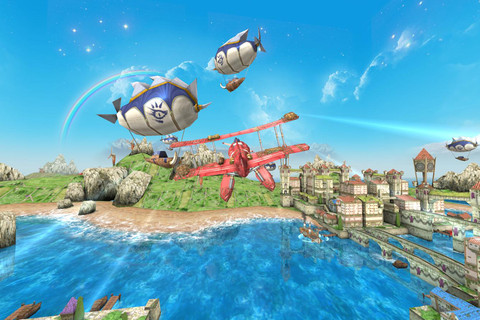 Gameplay
Air mail is difficult initially to pick up, technically there's three different control schemes, virtual joystick style, tilting and an "advanced" control scheme that lets you do things like barrel rolls. So you've got choice, which is nice Personally, I thought the tilting to steer was terrible, so I opted for using my thumbs on the joysticks. Once you've got the hang of the controls, it's a joy to play, the right sense of speed is present and the joysticks work surprisingly well for ducking and weaving. Unlike like similar virtual joystick games, which don't work well at all for this scheme, Air Mail has the balance right (I'm looking at you, Max Payne). As you can imagine by the games title, there a missions based around dropping off and picking up parcels, but the game quickly moves away from that when the story and combat kicks in. In addition to this main story mode, Air Mail offers a few fun distractions, but right now sadly no multiplayer.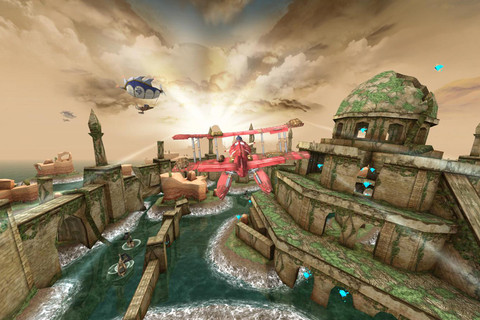 The highlight would be the exploration mode, which is pretty self explanatory, allowing you to fly around and search for bonus collectables. You can also replay each story mission for a five-star rating, which will please perfectionists, other than the no multi-player Air mail has quite abit to offer. The story I haven't really detailed, but that's because to me it was abit of an after-thought and not something I was interested in, however it didn't seem terribly bad. You play as Scoop, who sneaks into a small aircraft hanger, and just happens to end up becoming the greatest pilot of his age. See what I mean? It does have some charm but in the end, I don't think people will buy the game for the story, and that's perfectly okay with me.
Overall
Air mail is everything you want in a arcade style flight sim, top-notch graphics, tight controls and value for money. While the interface, questionable cutscenes (in a strange window) and some annoying voice acting bring it down a little, you're basically playing one of the best Flight sims in mobile gaming.