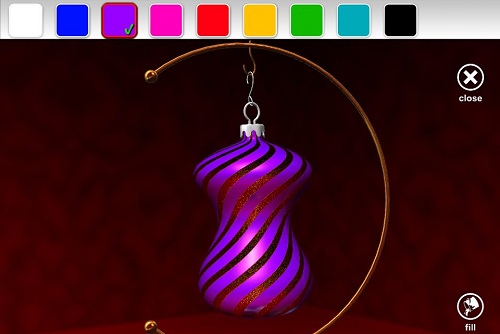 Christmas is coming and Infinite Dreams has a gift for us! The makers of Let's Create! Pottery has announced the release of Let's Create! Christmas, which you can get for free, for the iOS and Android! Like Let's Create! Pottery, users are able to create customized items crafted from their imagination, this time, creating Christmas ornaments. There's a variety of shapes available to base ornaments on, from the traditional Christmas balls to a tiered mini Christmas tree. There are plenty of patterns and colors to choose from so basically no two ornaments will be exactly alike!
People have already sent Christmas cards to their family and friends. For those who've forgotten, we all know that if you send one too late, the recipient may not get it til next year! So why not send a virtual Christmas card using your creations? That's right, you can use your created Christmas ornaments to create personalized virtual Christmas cards! It's a win-win situation, it's custom-made, saves trees and postage, and the recipient will definitely receive it before Christmas!
Let's Create! Christmas will be available in a few hours. To learn more about Let's Create! Christmas iTunes link here or for more information on Infinite Dreams, visit here.