It's the madness sale again! This time, it comes from Pangea Software, a dedicated team of people that focused on developing original software for the Apple/Mac/iPhone platforms. Five of their award-winning titles are on sale for a very limited time on the Apple App Store. Make sure you check them out before it's too late (We will never know when the next sale is).
1. Billy Frontier (BUY NOW!)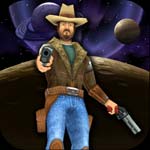 Billy Frontier is a space cowboy whose mission is to rid the galaxy of alien outlaws in a spectacular 3D world.
2. Nanosaur 2 (BUY NOW!)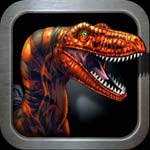 Nominated as the "Best App Ever 2008 Awards", you pilot a flying dinosaur from the future, equipped with massive firepower. You are tasked to find and retrieve the missing dinosaur eggs as you battle other Nanosaurs.
3. Otto Matic (BUY NOW!)
You are Otto Matic (as the name suggest, you are a robot), and your task is to save Earth from Brain Aliens. There are 10 levels on amazing 3D alien worlds with 25 different alien creatures for you to battle through.
4. Cro-Mag Rally (BUY NOW!)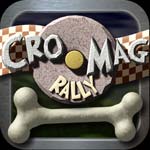 You play as the hungry caveman named Brog who races through Stone, Bronze, and Iron Ages in 11 different primitive vehicles with primitive weapons and power ups on 9 different race tracks. The wildest racing 3D game ever.
5. Bugdom 2 (BUY NOW!)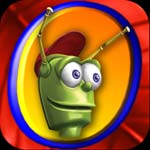 As Skip McFly (a grasshopper), you explores the areas inside and around a house, in beautiful 3D animation and meet with great characters from spear-throwing roaches to blood-sucking ticks.