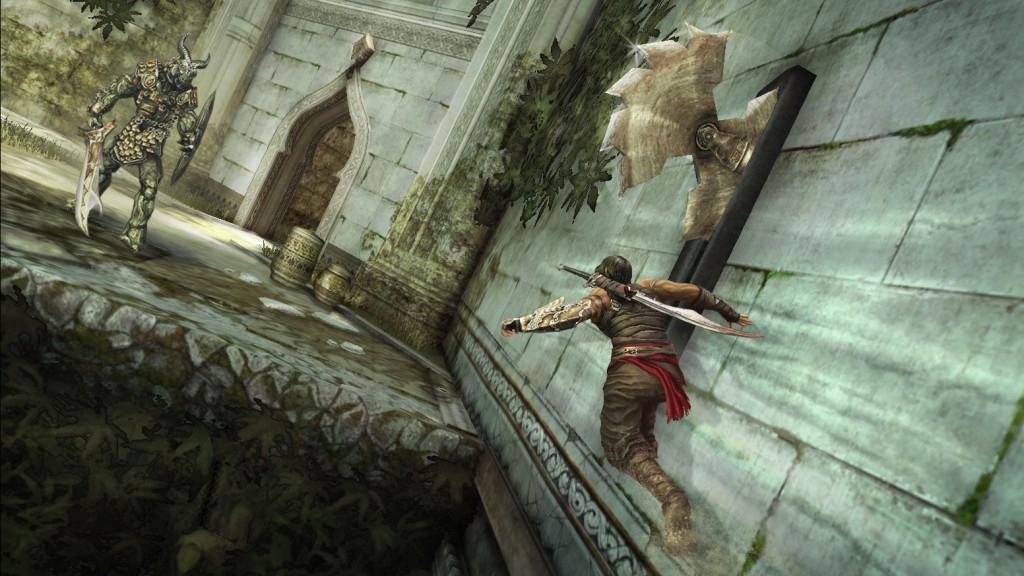 Ubisoft's Quebec City Studio to Deliver a New Prince of Persia Adventure Built from the Ground up for Nintendo Wii™
AUSTRALIA – February 17, 2010 – Today Ubisoft® unveiled new details for the upcoming release of Prince of Persia: The Forgotten Sands™ for the Wii™ system. Developed by Ubisoft's Quebec City Studio and built entirely from the ground up, Prince of Persia: The Forgotten Sands utilises the full graphical capabilities of the Wii™ system. This chapter in the critically-acclaimed Prince of Persia® Sands of Time series introduces players to a brand new storyline complete with new characters and powers that transcend both nature and time. Prince of Persia: The Forgotten Sands is scheduled to ship May 13, 2010.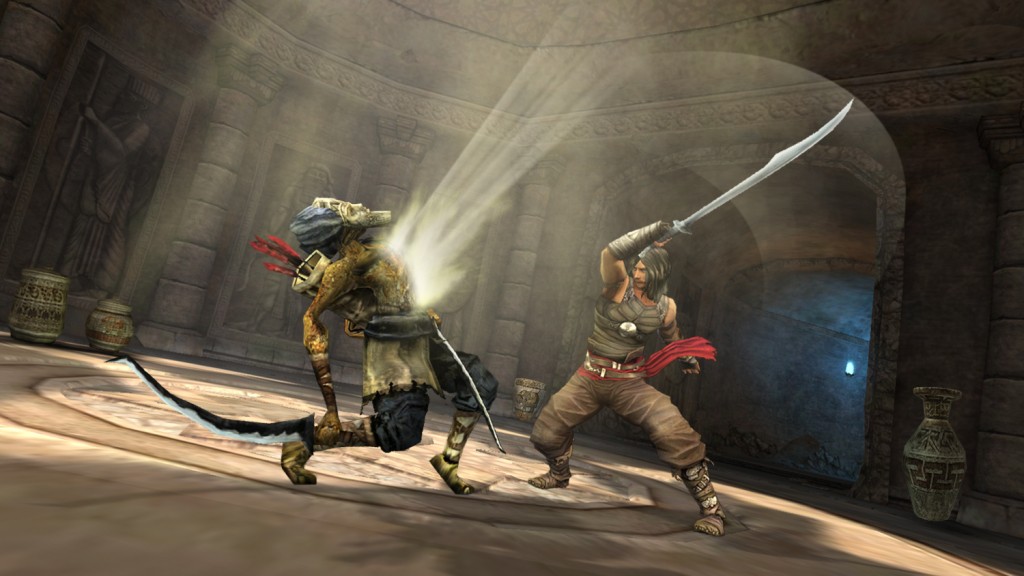 About the Game
Prince of Persia: The Forgotten Sands for Wii is a new installment in the popular Prince of Persia series and presents a new adventure within the Sands of Time universe. After leaving his father's kingdom to prove his worth, the Prince is drawn towards a mysterious realm. He quickly discovers that he must harness his acrobatic abilities and powers over the environment to not only survive, but to save a mystic palace from unfathomable evil.  Game features include: 
Classic Gameplay Reinvented: By utilising the Prince's acrobatic prowess, players will be able to perform unparalleled feats from maneuvering through treacherous traps and combating massive enemies, to solving elaborate puzzles in an effort to survive.  
Create Your Own Path: The Prince will possess supreme mastery over his environment and enemies. By manipulating his power over sand, The Prince will uncover new areas to explore that will only be accessible by wielding his new powers, skills and abilities.  
Impressive Graphics: Prince of Persia: The Forgotten Sands utilises advanced technologies to deliver a smooth, clear and impressive graphical experience on the Wii. With 15 hours of original storyline as well as alternate paths, secret areas and unlockables, The Forgotten Sands™ provides players with a significant adventure that rewards exploration and encourages replay ability.  
A Blockbuster Experience: Prince of Persia: The Forgotten Sands will treat players to a variety of unforgettable locales that complement the Wii's unique controls and capabilities. Epic in-game moments aim to have fans on the edge of their seats as the Prince battles with ferocious beasts and colossal bosses. 
Prince of Persia: The Forgotten Sands is also shipping May 2010 for the Xbox 360® video game and entertainment system from Microsoft, the PlayStation®3 computer entertainment system, the Nintendo DSi™ and Nintendo DS™ systems, the PSP® (PlayStation®Portable) system, and Windows-based PC. 
For more information on Prince of Persia: The Forgotten Sands please visit: http://prince-of-persia.uk.ubi.com/
–
What do we think about this one ?  Same / better / great idea ?  you comments please 🙂
–