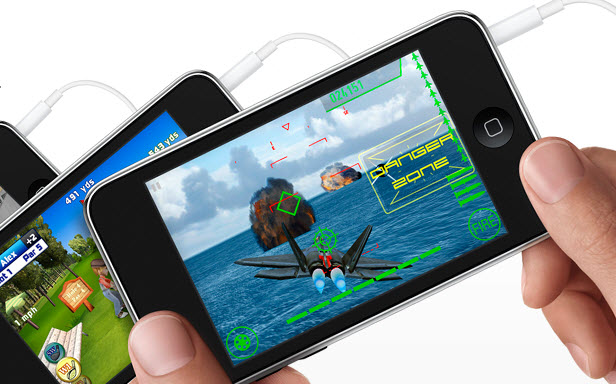 –
Apple's Press Release
CUPERTINO, California—January 5, 2010—Apple® today announced that more than three billion apps have been downloaded from its revolutionary App Store by iPhone® and iPod touch® users worldwide.
"Three billion applications downloaded in less than 18 months—this is like nothing we've ever seen before," said Steve Jobs, Apple's CEO. "The revolutionary App Store offers iPhone and iPod touch users an experience unlike anything else available on other mobile devices, and we see no signs of the competition catching up anytime soon."
iPhone and iPod touch customers in 77 countries worldwide can choose from an incredible range of apps in 20 categories, including games, business, news, sports, health, reference and travel.
Apple ignited the personal computer revolution in the 1970s with the Apple II and reinvented the personal computer in the 1980s with the Macintosh. Today, Apple continues to lead the industry in innovation with its award-winning computers, OS X operating system and iLife and professional applications. Apple is also spearheading the digital media revolution with its iPod portable music and video players and iTunes online store, and has entered the mobile phone market with its revolutionary iPhone.
-=-
I've said this 3 billion times already.  Apple's little phenominan is the perfect device for playing games.  The App Store games do not cost anymore than $10, while the Nintendo DS and sony PSP titles can go for four times that. Additionally there are approx 21,178-title catalog of iPhone OS "Game & Entertainment Titles" and this increases with each day that goes by.  This dwarfs those of the Nintendo DS which only has 3,680 titles and the PSP with a lowly 607 titles.
If you haven't check out the iPhone go out to your local Apple store and have a play around with one.  I will gurantee you will not be dissapointed.