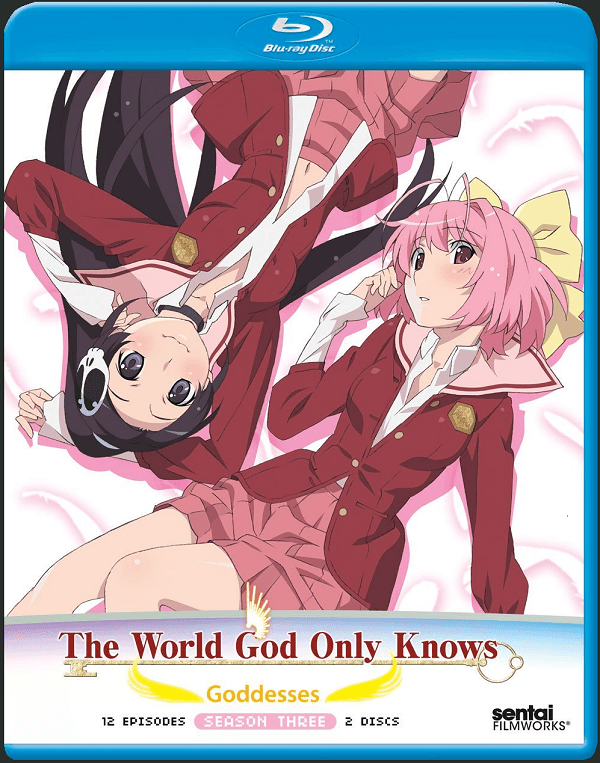 The World God Only Knows: Goddesses
Studio: Manglobe
Publisher: Sentai Filmworks
Format: DVD, Blu-ray (Reviewed)
Release Date: March 10, 2015
Price: $69.98 – Available Here
Overview
Anime fans in the West have usually have to suffer some level of disconnect to many popular series since most have been adapted either from a light novel or a manga that they have no legal access to. This usually isn't too much of an issue as many of these fans usually have no idea what they might be missing out on but with a series going into its third season, The World God Only Knows may be a bit of a problem for some. That being said, now that The World God Only Knows: Goddesses is available in North America is the series worth continuing?
Story
Where the previous seasons of The World God Only Knows followed a fairly straightforward formula of Keima Katsuragi encountering girls who have had holes in their hearts occupied by runaway spirits. In order to drive these spirits out Keima must make these girls fall in love with him and despite this sounding like every man's dream, Keima never has had an interest in the 3D world as he is simply the God of Conquest in dating games.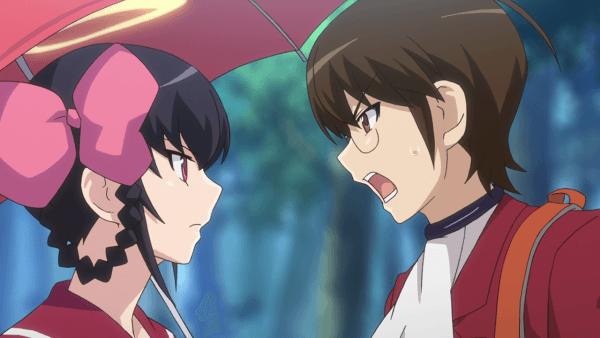 The World God Only Knows: Goddesses takes and puts a new twist on the formula but not before skipping over a large swathe of character arcs and various other conquests Keima would have had to made between the second and third seasons. Now this usually wouldn't be too much of an issue as the series does try an extremely brief recap, the fact of the matter is that many of the girls that Keima had to conquer that were skipped over now play large roles in The World God Only Knows: Goddesses. It is worth noting that there were OVAs released for a few of these characters but these specials were released separately by Sentai Filmworks and months after this release.
Now while this large skip may be problematic, it actually doesn't do too much damage to the actual storyline itself since the aforementioned recap and quick introduction of Tenri's goddess Diana serves as a way to catch fans up on what is going on. As we quickly find out, while most girls who Keima has had to make fall in love with him have forgotten about him after they were conquered, a small selection still remember everything that he did for them and that is because goddesses called the Jupiter Sisters, beings that helped put a stop to the ancient demons of hell called the Weiss when they tried to take over the three realms of Earth in the past.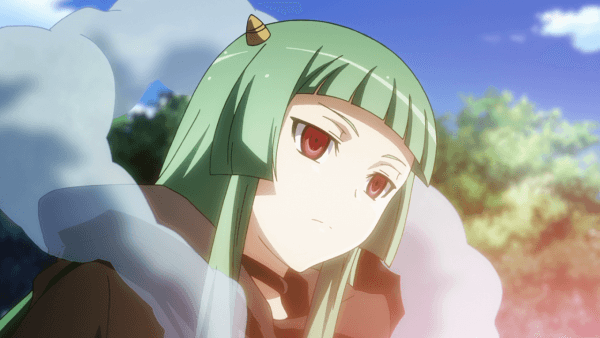 In an attempt to seal the Weiss, the goddesses needed to be sealed together with the Weiss only to be unleashed at the same time as the spirits. With a group of unknown demons from Hell known as Vintage preparing to restore the Weiss, the group is actively targeting girls who have previously been conquered by Keima and with both Elsie and Haqua growing concerned that even the upper echelons of Hell have already been infiltrated by Vintage, it is up to Keima to once again try and find which girls remember him to not only put a stop to Vintage, but to save their lives as well.
Despite forcing a lot of exposition at times, relying heavily on flashbacks for girls who have not been given proper screentime due to the content skip, and feeling rushed due to the limited number of episodes, The World God Only Knows: Goddesses is told relatively well. This is mostly due to the way that many of the older girls are brought back into the fold, great storytelling that creates a compelling narrative despite the aforementioned limitations, and a number of emotional impacts with quite a bit of character development.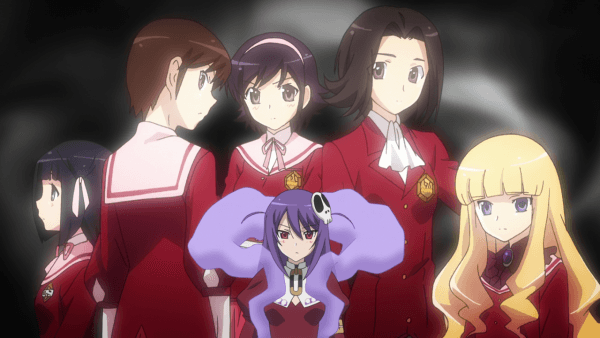 Since we see Keima having to often deal with multiple girls at a time, there still is quite a bit of humor here and there, though is of a different brand than fans of the first two series may be familiar with. As far as development goes, I will not say too much as it plays a pivotal role in actually showing Keima become something more than just someone who is going through the motions with these girls only to constantly retreat back to his 2D dating sims, but throughout the second half of The World God Only Knows: Goddesses viewers should prepare for quite a few emotional moments, especially during the final episode.
Visuals
While the story may be trying something new, The World God Only Knows: Goddesses still retains the same style of artwork provided by Manglobe. This is far from a bad thing considering how great the first two seasons look and how many of the Goddesses now occupying the bodies of certain girls share the appearances of their hosts but with slight differences.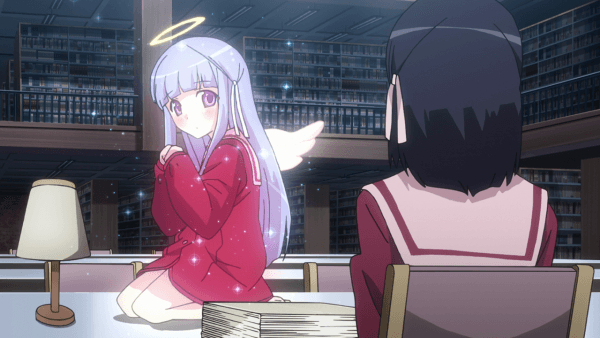 The background artwork is fairly standard but there is quite a lot of colorful variety to be seen. A large number of new characters are being animated for the first time in this release and fans will be thankfully be pleased with their appearances, especially since quite a few important moments are centered around these new characters as they fit in with the series' style.
Audio
As with past releases of this series, Sentai Filmworks has released the series with both the Japanese voice track as well as their own English dub. They have managed to retain all of the same voice actors and actresses in this release and they continue to play their roles well while the new characters sound fitting enough.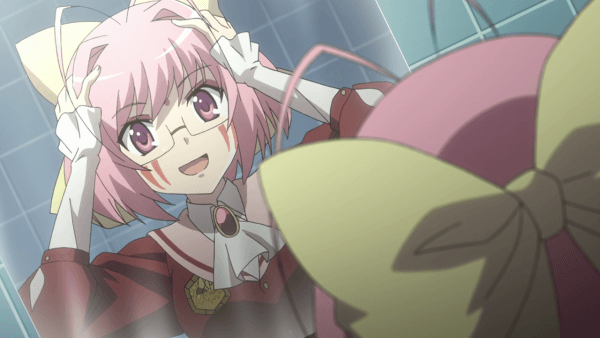 It is worth noting that in the English dub all of the songs sung by Kanon are fittingly kept in Japanese while the rest of the background music is fairly standard. The opening theme "God only knows -Secrets of the Goddess-" continues to follow the same trend as past seasons by being an impressive and memorable theme while multiple ending themes are used throughout the series including a standard theme used in the first half featuring the Japanese voice actresses for specific characters singing the lyrics.
Extras
Sentai Filmworks' release of The World God Only Knows: Goddesses includes a clean version of the opening animation, clean versions of all of the closing animations, and trailers for other anime series from the company.
Overall
The World God Only Knows: Goddesses may have been forced to rush through quite a bit of important content after already skipping a large number of story arcs but it tells a different type of story than fans may be familiar with. By bucking the formulaic trend of past seasons, The World God Only Knows: Goddesses establishes a solid plot line from beginning to emotional end that brings a number of favorite characters back into the spotlight while also delivering a number of dramatic moments and one heart wrenching moment as well.


Capsule Computers review guidelines can be found here.