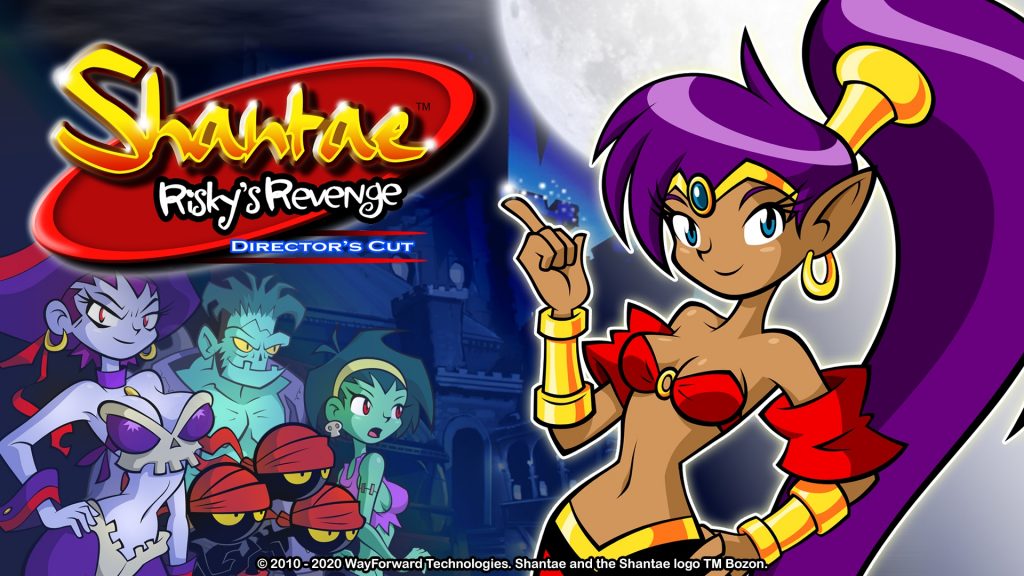 Developer: WayForward
Publisher: WayForward
Platforms: PC, PlayStation 4, Switch (Reviewed), Xbox One
Release Date: Available Now
Price: $9.99 – Available Here
Overview
Shantae has come a long way, from a humble yet sought after platformer on the Game Boy Color, to one of gaming's most beloved mascots. Her journey that originally hit the DSiWare years ago is ready to get some love with Shantae: Risky's Revenge on the Switch on Xbox One. Sure, we have seen this port before, but does this original still have its luster since its last outing, or is this genie out of wishes? Let's find out.
Story
Risky Boots made a nice second impact in this title, with Shantae setting out to foil her evil plot, with some top friends in tow. This title's story kind of plays like a Saturday morning cartoon in ways, as while it isn't too long, it still feels fun and does flesh out the whole "half-genie" aspect of Shantae out.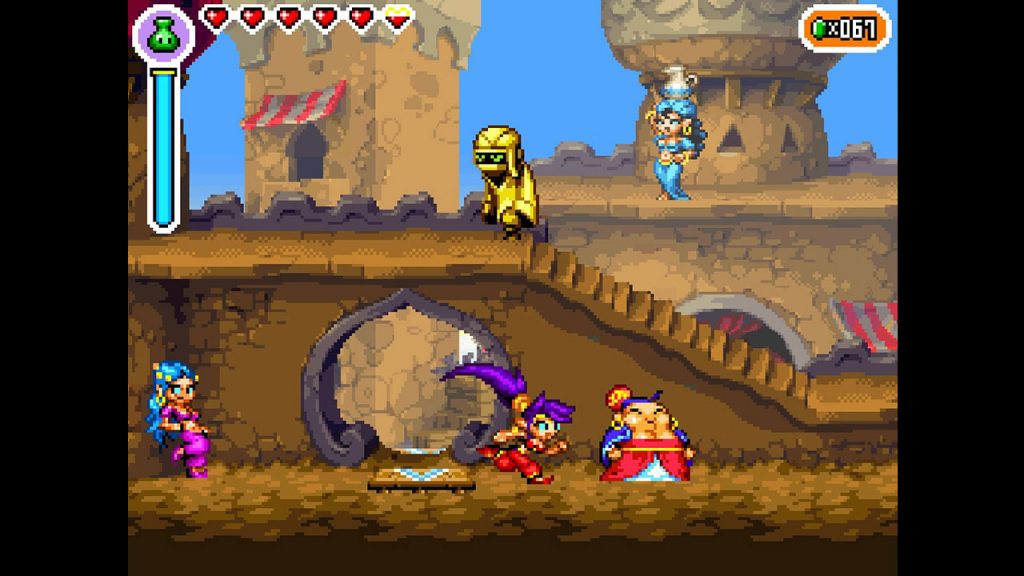 In fact, it may be the best written tale from the franchise, even though it keeps a more linear feel without side narratives branching in, like the latter titles would do. If you don't or have not tried Risky's Revenge, the story is absolutely the selling point for admission and one of the best ways to stick your toe into this absolute delight.
Gameplay
I thought after all of these years with titles like Half Genie Hero and Pirate's Curse that Risky's Revenge would feel a bit archaic as a result. Luckily, that was not the case and the game still controls great, with near-perfect platforming. Shantae acts a bit like a Metroidvania title, as players do have a choice of their own direction, with the ability to backtrack to explore and obtain items and abilities that may have once been locked away. The level design is built for this, making exploration fun and enjoyable throughout, with no worries of slowdown or bugs as you trek through Sequin Land.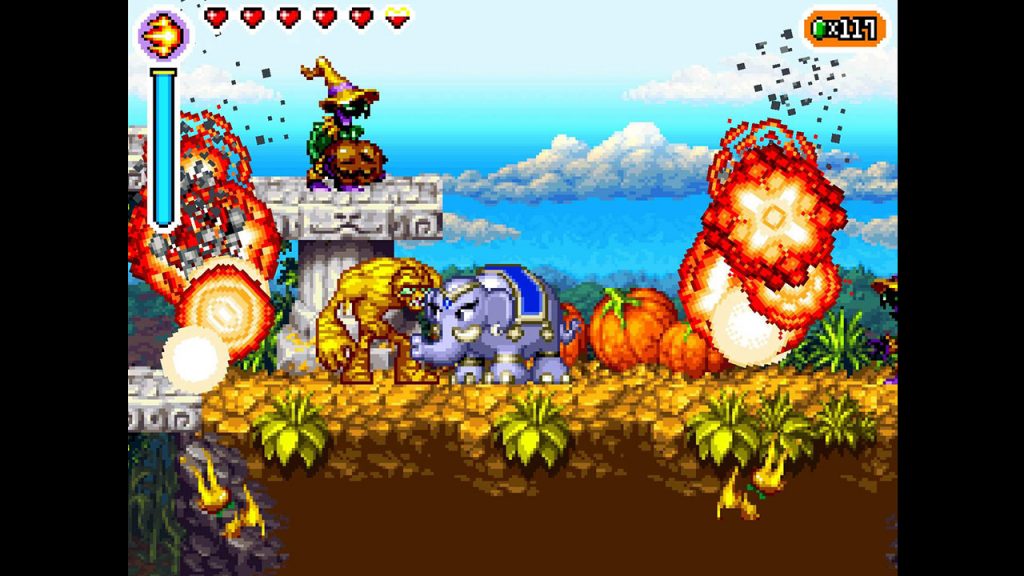 Shantae also has several animals she can transform into as she gains her footing on powers within this title. From a quick-climbing monkey to a strong, rock-bashing elephant, these additions add a good deal of variation to keep the combat fresh and interesting. The other abilities such as her normal hair whip, fireballs, and so on are just as fun to use, giving incentive to unlocking as many abilities as you can find.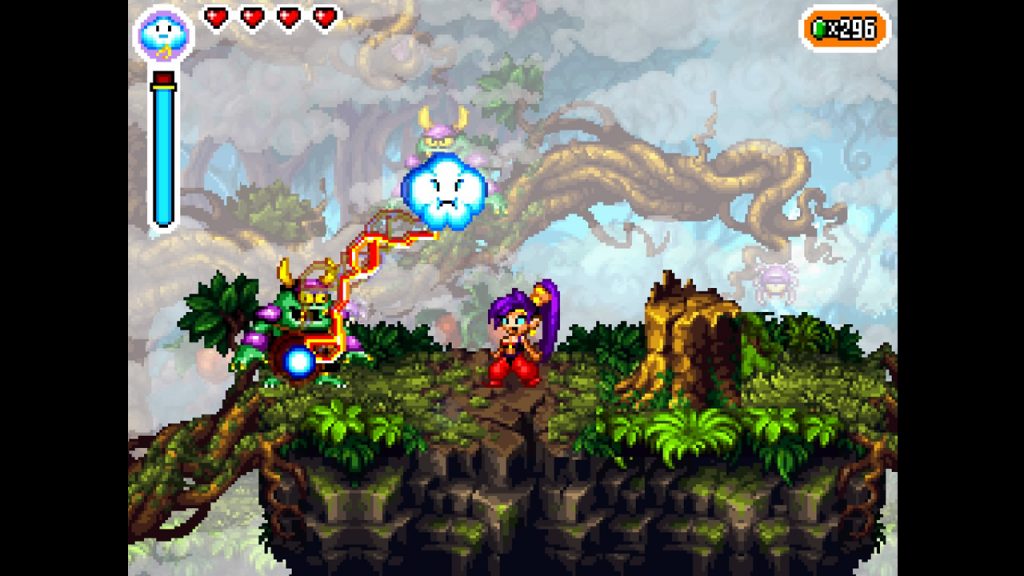 In a way, Risky's Revenge kind of lived on as a speed-runner's delight. It is built for a casual session, but a hardcore speed-runner can knock the game out quickly as there is a lot of skill needed to really conquer it quick. It also feels quite natural on the Switch, as this is the first port of the game to another portable platform, so it is good to see this heroine return home in such fine form.
Visuals & Audio
Absolutely delightful. I own Risky's Revenge for the DSi, PS4, and now the Switch, and I can easily say that the Director's Cut looks just as good here as it did on the PlayStation. Animations are polished for precise platforming, and the vibrant colors come together to create an absolute treat for the eyes. Maybe I am being a bit bias in that as I do love Shantae, but I can't see anyone going in here and being disappointed in the art style or personality of this world WayForward build long ago.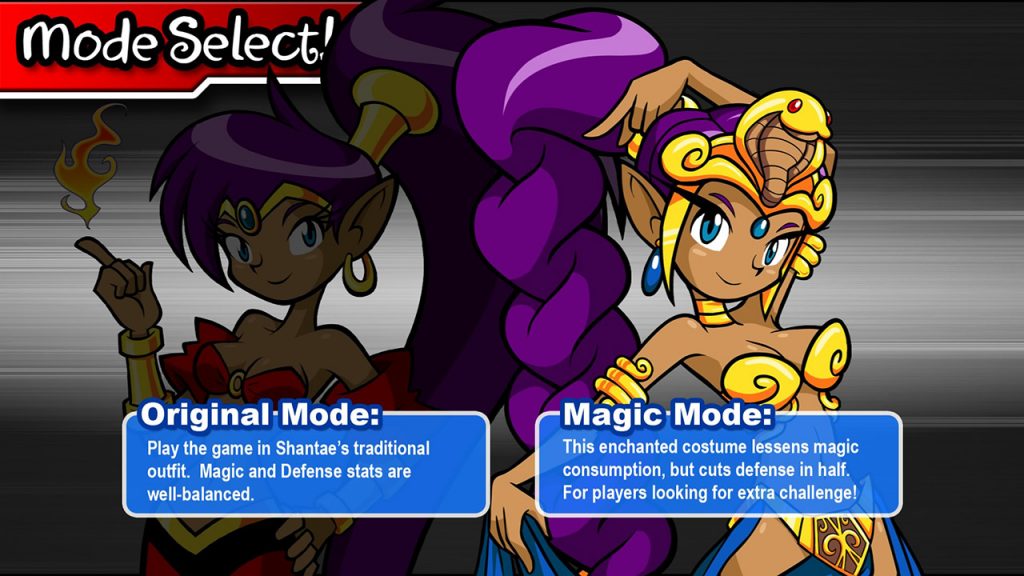 The soundtrack is absolutely outstanding. I think it wasn't as varied as a remember it, but these tunes do hold their age well and make the world pop as you mosey onward. Small sound effects still create a sense of satisfaction as well, as this was one of those titles that had so much effort put into the original project that those little details show both visual and through audio after all of these years.
Overall
Shantae: Risky's Revenge still holds up well, and despite the fact that we have seen it ported before, its inclusion on the Switch was executed with love and finesse. It may be debatable about the mainstream impact the franchise has made, but as far as being a technical high bar for the industry, this title still has it and in my opinion is the game that current 2D platformer directors should be studying with its level design and light layer of depth. If you need a history lesson or just want to grab the classic all over again, now is your time to dive into the world of this half genie Superstar that is Shantae.