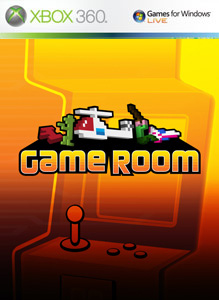 Game Room
Publisher: Krome
Developer: Microsoft Game Studios
Platforms: Xbox 360 
Release Date: March 24th, 2010
Info
"Explore the world of classic arcade gaming with GameRoom's library of favorites from Atari Inc., Intellivision, Konami Corp. and more!
Buy "Game Room" titles once and play them anywhere! After you've bought a game, it will be available on both your Xbox 360 and your Windows-based PC.
New games are available for download every week!
The Game Room is a user interface on the Xbox 360 that lets you play the retro arcade games that you download. These games are exact ports (or close enough to where it's hard to catch small alterations). Microsoft plans to add a lot more games to the Game Room over the years. Microsoft says it will continue to focus on as the Game Room library expands from 30 at launch to over 1,000 in the next three years. It expects to dole out 5-7 games per week via Xbox Live Marketplace.
There is avatar support, but you can't control it. The Game Room is more of a fancy, customizable menu system. Select the game you want to play from the menu. Go to friends arcades and play their games. The first time you play the game it is free, but after that it costs $0.50 per play. Buy the game for infinite plays for 240MSP for Xbox only license, and pay 400MSP to be able to play the games on windows live and the Xbox. If you later want to play the game on windows live, just pay the extra MSP to upgrade to a dual license.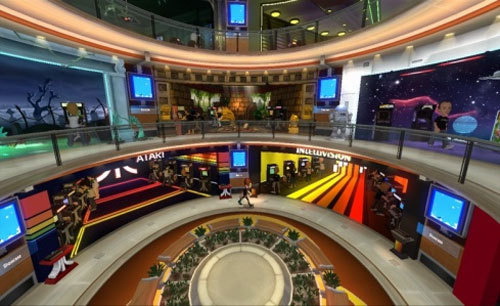 Games available (Click a link to go to the Wikipedia page to learn more about the game)
Audio
The sounds and sights of the Game Room sound like a normal arcade which is a nice touch. From classic 8-Bit soundtracks to 8-bit sound effects. It's all like walking into an actual arcade but one that you own in a virtual realm.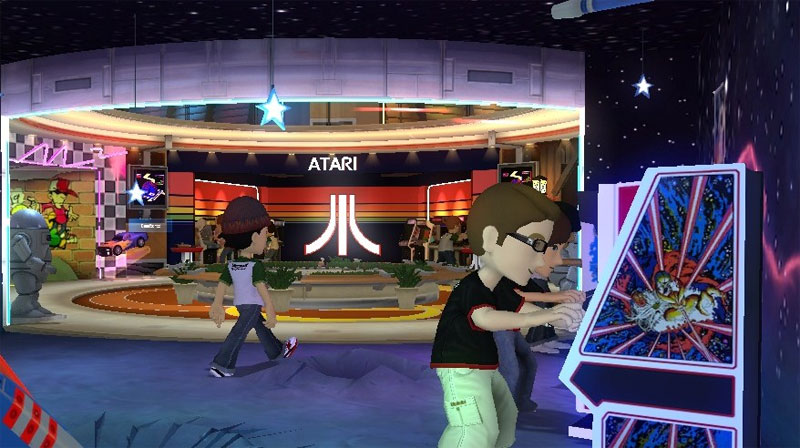 Achievements
The Game Room has 56 achievements worth a total of 1000g. You will have to buy arcade games in order to get a majority of the achievements but at least 80g can be gotten for free. I have marked the free achievements with [FREE] next to them. You'll just need to download everything you can for free. Click Here for the Achievement List
Overview
The Game Room lets you relive classic games with friends in an online environment, but the execution of the Game Room isn't as well done as it could have been. The Game Room is a nice addition that enables the new generation gamers to experience what a classic games truly are, and for the old generation gamers to play the games they grew up with. The Game Room is a nice environment that compiles all the ported classics but it could have been improved in many ways. I give the Game Room 7 Capsules out of 10.
Pros
Play the games that started it all.
Challenge friends and compete on leaderboards.
Design your own arcade and invite your friends: they can try your games for free.
Cons
The inability to control your avatar is a letdown.
All the games are ports with medals thrown in.
The avatar support is more of a nuisance then an actual bonus.