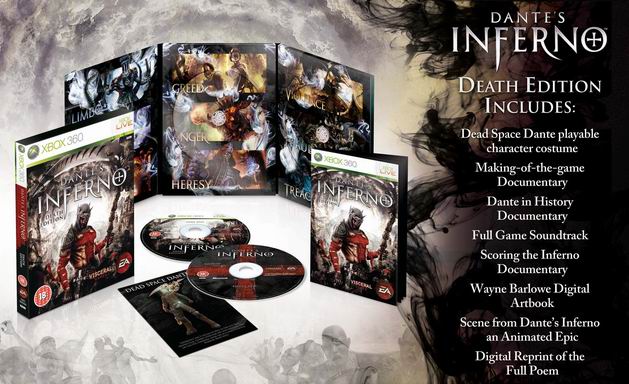 Wanted to know what you get inside EA/Visceral Games' Collectors Edition of Dante's Inferno Death Edition.  Well look no further.  MasterAbbott unboxes the Death Edition and run you through what you get for $119.99 AUD. 
Personally I think this Collectors Edition is a little over priced as most of the content you get is on the bonus disc.  You do get a special unlock code to play as Isac from Dead Space, but that's not enough to warrent paying this much money.  I think that EA should of included a cool statue of Dante with the Grim Reapers Scyth in his hands to seal the deal with this collectors edition.
Well you guy have a look at the video and judge for yourselves.
Comments below please.