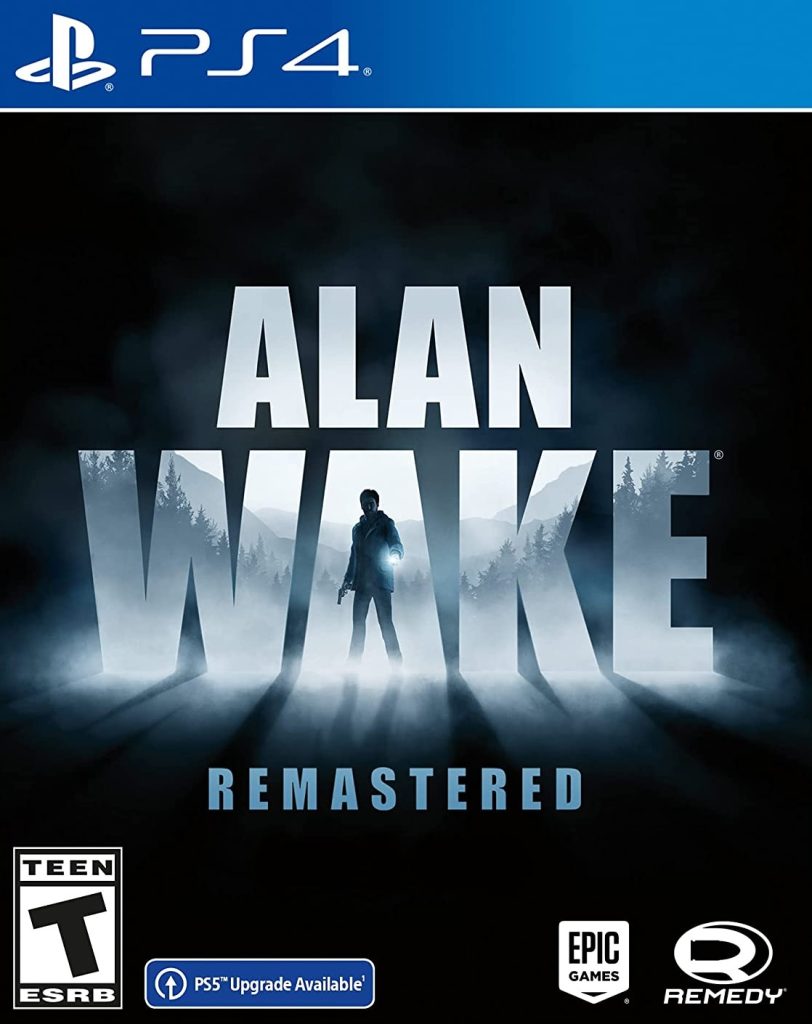 Developer: Remedy
Publisher: Epic Games
Platforms: PC, Xbox One, Playstation 4 (Reviewed), Playstation 5, Xbox One S|X
Release Date: Available Now
Price: $29.99 – Available Here | $49.95 – Available Here
Overview
It's hard to believe that Alan Wake was released over a decade ago. This narrative-driven horror title is now thought of one of the pinnacle experiences for the genre, opening doors for new mechanics and ideas that we continue to see. Alan Wake Remastered looks to give us a taste of the original all over again, with improved visuals and cutscenes. Does this writer still have his touch, or should this thriller have been left in darkness? Let's find out.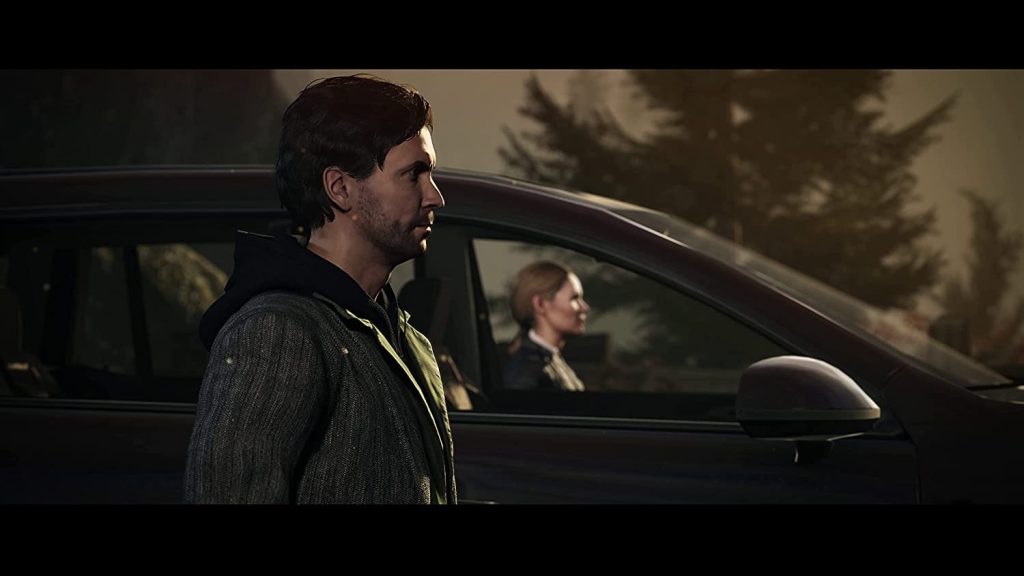 Story
Whether you are new or have played this title countless times, Alan Wake continues to show why it was host to such critical acclaim long ago. The story features Alan headed to a cabin in the woods to gain inspiration for his newest novel. After a bit of bickering with his wife Alice, reality begins to shift with fiction as she is kidnapped, leaving her torn spouse to hunt for answers in a secluded area, armed with a gun and a flashlight. A dark enemy known as "The Taken" emerges, adding a layer of supernatural darkness to an already eerie setting, only to further complicate the path for our protagonist.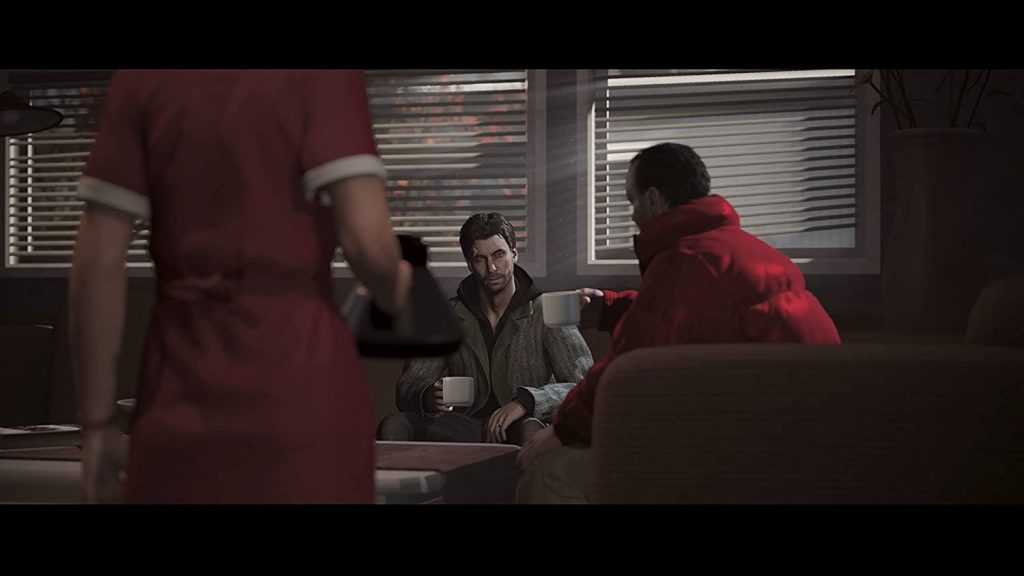 In a way, Alan Wake plays kind of like an interactive movie, despite being a fully fleshed out action game at heart. This is due to the way the story is told, as simple progression expands the plot before you, giving further reason to explore Bright Falls. It's been a good while since I played through Alan Wake, and I found myself becoming immersed all over again this time around. While not much changes other than the inclusion of the 2 DLC stories, the original experience is still gripping and exciting until those credits roll in this remastered release. 
Gameplay
It's hard to describe the exact genre Alan Wake falls into. At its core, it feels like a standard third-person action romp, and it still plays well enough outside of a few minor flaws that have been carried over, such as a sometimes-cumbersome camera and aim that can be a bit questionable at times. Outside of that, we have a gimmick at work that revolves around light and darkness, as Alan can only take out The Taken when they're in the light, and must find batteries to keep his little flashlight going. This gimmickry on paper sounds silly, but still works well, adding intensity to what is already exciting gameplay.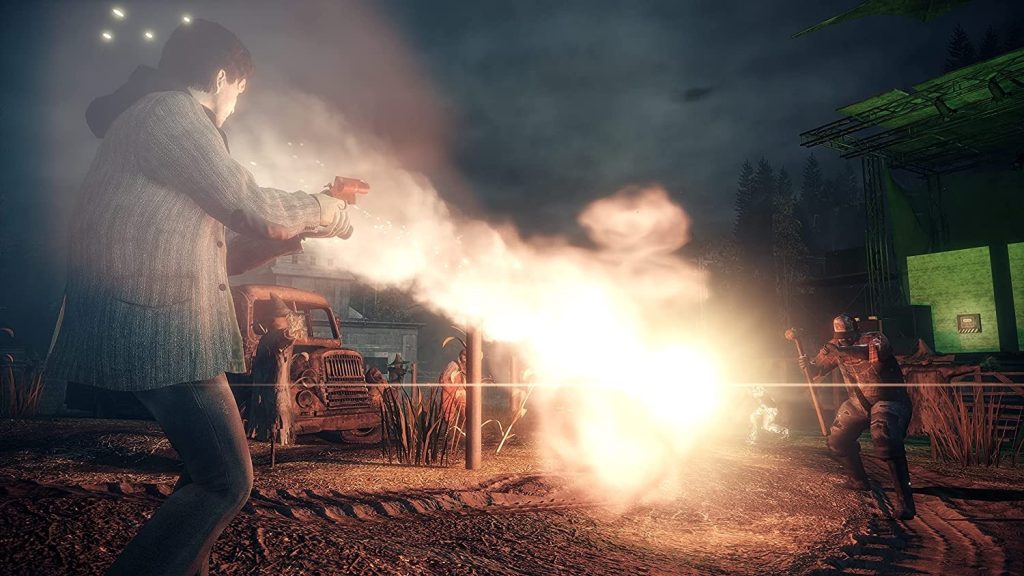 Exploration also makes up a hefty part of the experience, as Alan must find pages and clues to find Alice, opening up the world slowly as you follow a fairly linear path. There are other weapons such as flashbangs, flares, and other light-based fare, but this is a title that doesn't really let the player upgrade mechanics. Instead, the new types of enemies appear, where the player finds new ways to use the same toolset to take out the new evil encountered. This is a "remastered" version, so there may have been opportunities to add more – and in some ways, that leaves the experience feeling lacking. Sure, this is a fantastic game, but Remedy also published American Nightmare and Control since, so it is a shame not to see more of what the developer have offered since intertwined into this old spectacle.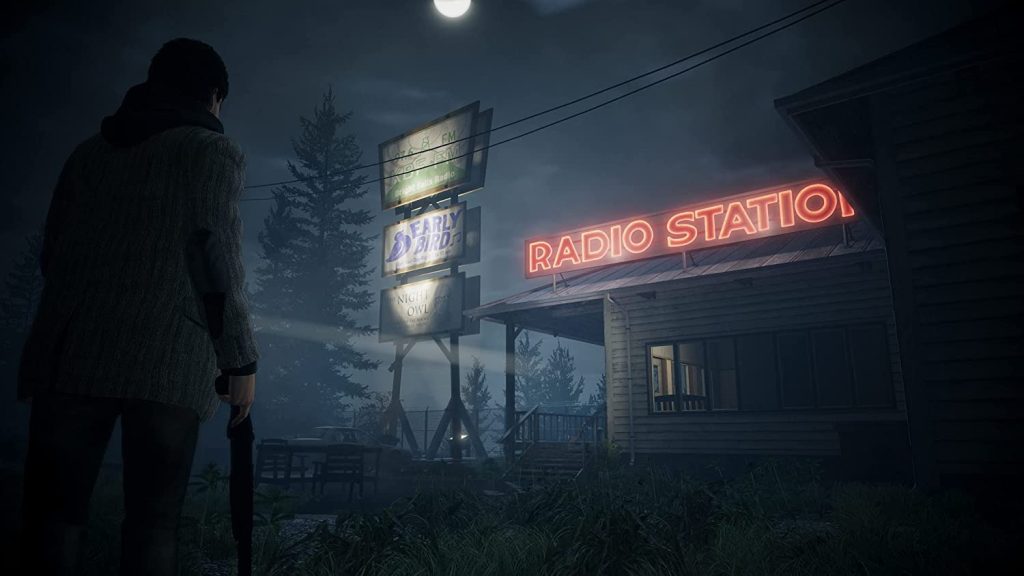 Don't get me wrong, Alan Wake was great and still is. I don't have any qualms about the main game, but I did expect to see a little more than a few Easter eggs delivered for fans who are still eager for more after all these years. Either way, you still have a full experience here with a lot of replay-ability, but may want to boot up your PC or older device to go back and get some extra content, such as that awesome survival mode from American Nightmare that truly took advantage of all of the mechanics here. 
Visuals
The visuals are superb in Alan Wake Remastered. With new cutscenes that look fantastic on updated platforms, the story feels new again. Minor details from the past pop out like never before, showing the time and care Remedy put into this version. Animations also feel more polished and clean this time around. I always get nervous with any horror game getting a remaster as a lot of the "cleaning up" graphically tends to take away atmosphere that the original presented. Thankfully, that is not the case here as this new coat of paint does nothing but enhance the ambience and suspense.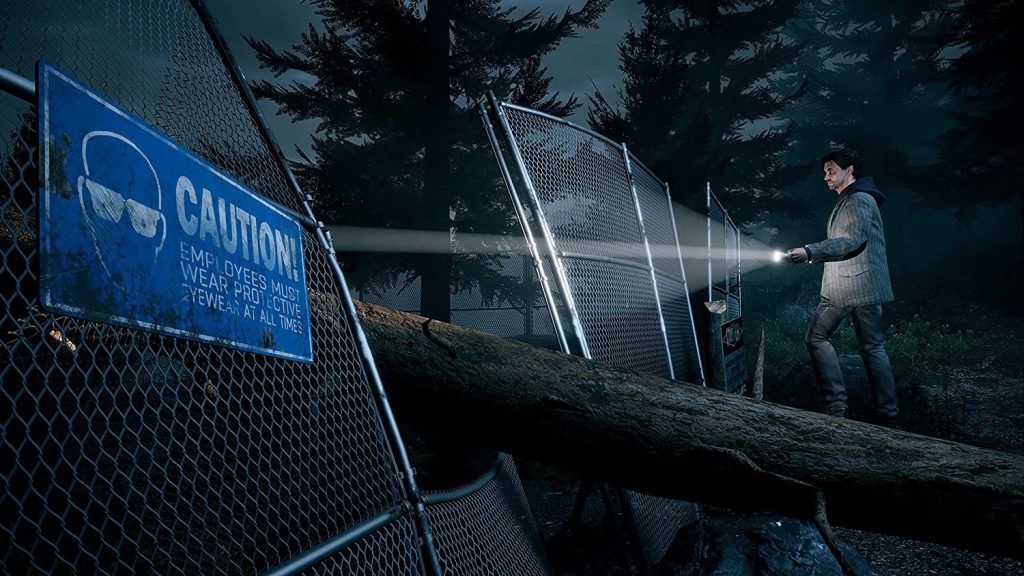 Audio
The soundtrack for Alan Wake has been preserved, featuring all the licenses of past music that gave the game a personality. The voice acting is also impressive, with a cast delivering lines that help carry the new and improved cutscenes. Sure, there is some cheesey aspects that are still there, but like any good horror- those do nothing but add to that familiar feel that returning players are sure to love all over again. 
Overall
Alan Wake Remastered is a great way to revisit a modern classic. With enhanced graphics, it looks better than ever – despite the lack of new content. If you have yet to play Remedy's masterpiece from yesterday, this is the way to do it and the plot still manages to be gripping and memorable until that very last chapter. Hopefully, this will lead to more of our favorite writer, but for now – there is yet another great horror title on modern platforms, worthy of a trip to Bright Falls for all willing to visit.
Capsule Computers review guidelines can be found here.