Meet the Capsule Computers Crew
Editor in Chief – Director :
Philip Federico

-

Check out all articles written by MasterAbbott
PSN TAG : DragonAbbott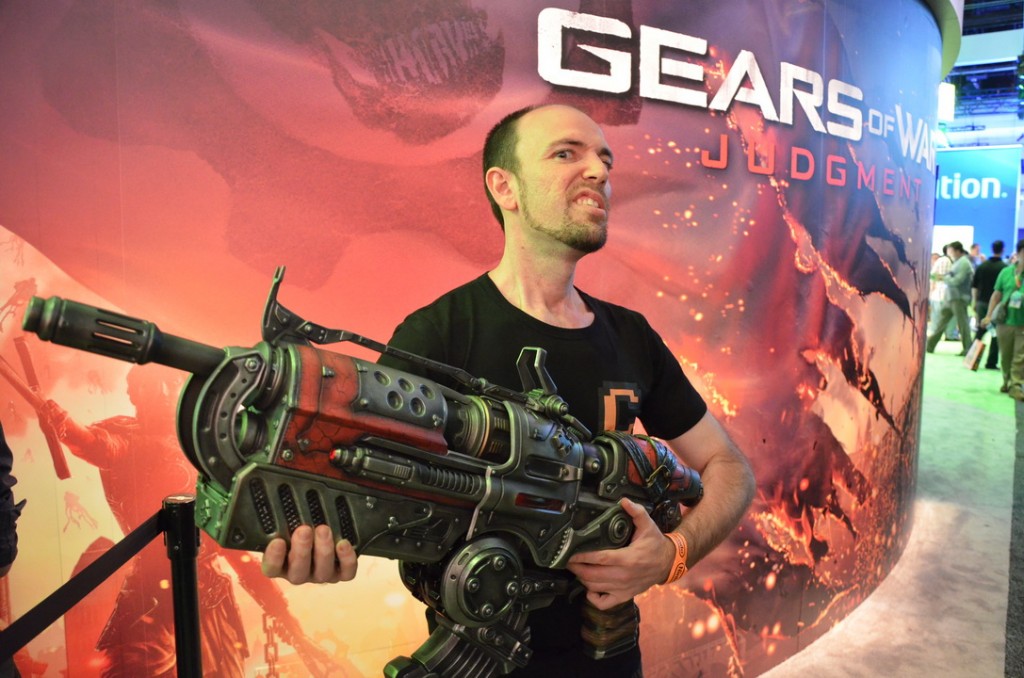 I'm Phil : but most people call me MasterAbbott. I've been a huge fan of gaming since the age of 3, when my dad bought me my first ever gaming console: The CBS Colecovision, the rival to the Atari 2600 at the time. The first game ever played on the CBS was similar to Pac Man called Mouse Trap, many hours were lost playing that great game I can tell you. With my growing hunger for gaming, I dont ever think I will ever tier of this amazing and enjoyable and hugely popular industry.
I believe I'll always be a gamer till the day I die. I'm now in my mid 30′s (Yes Yes no old people jokes, I can still hold my own) and over the years of gaming I've come in contact with nearly every gaming console that was released in Australia, US and Japan .. I've collected and still have a fairly large assortment of old school games, consoles and arcade machines lying around the house. Oh and I've got at least two of the latest next gen consoles (yes I know I have major issues).
In 2009 I decided to express my passion to the world and create a Video Game / Entertainment site that covered everything that is video games/anime/technology and entertainment. Sharing the latest news, reviews and interviews from leading gaming developers on all platforms. Plus a whole lot of other weird and wonderful things.
Here at Capsule Computers, we cover everything that is gaming and entertainment from the Xbox 360 all the way back to the mighty CBS ColecoVision!.
If you find the stuff we do here enjoyable and entertaining subscribe to our official Twitter and also FACEBOOK pages. We also have a very popular YouTube channel as well as a very informative and enjoyable weekly Podcast show.
All feedback is also greatly appreciated, email me at : info@capsulecomputers.com.au : I always reply to everyone. (even if it's hate mail)
Thank you and welcome to Capsule Computers – Your #1 stop for Video Game & Entertainment News.
And remember kids… PLAY HARD OR DON'T PLAY AT ALL!

MANAGING & SENIOR EDITORS
Managing Editor
Travis Bruno
Check out all articles written by Travis
Gamertag :

Wolvespack88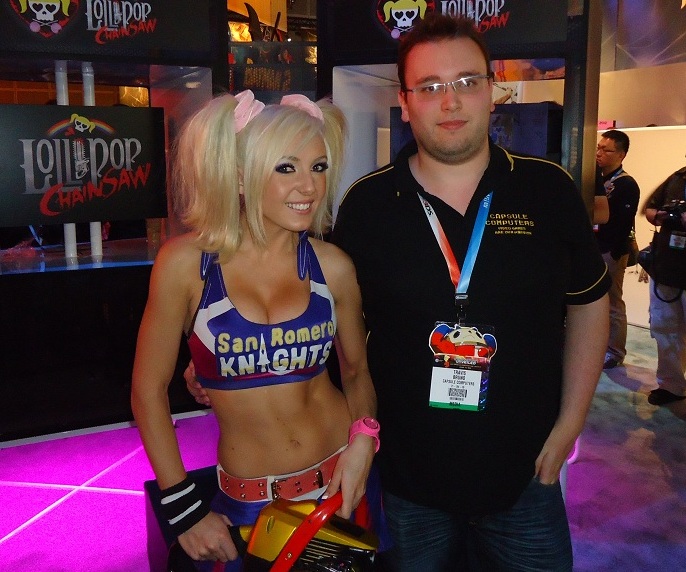 Hey people, name's Travis and I'm the Managing Editor here at Capsule Computers. I'm quite an avid gamer who has been playing games on practically every console starting with the Super Nintendo, though I've since moved to more standard consoles and handhelds. Also within the last few years I've become engrossed with anime and manga, especially when it comes to anime with plenty of fan service or harem type shows.
I'm a regular on both our gaming and anime podcasts here on Capsule so check those out if you want to hear me complain about retro titles, pessimism over various industry news and rejoice over the amount of fan service and breasts in any given anime or game.

Senior Editor
Dustin Spencer –
Check out all articles written by Dustin
Gamertag :

Discordman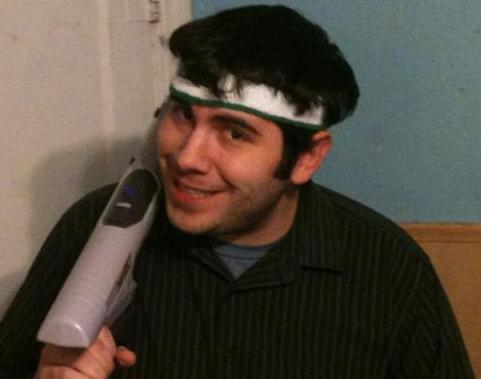 Well, The name is Dustin and I am 22 years old and have been gaming for about 17 years. As a kid, I always ended up with hand me downs for systems, so I worked my way up from Atari from the get go in gaming. When it comes to games, I play it all. I look for unique, obscure games that nobody gives a chance because to me, finding a gem of a game is worth sifting through the bad or poorly designed. I don't do system wars, as I think every system has it's own pros and cons. I do remember banking in hours and hours playing Pokemon Red & Silver on my game boy, and hopping online for Socom and Smackdown vs Raw with my PS2 when online was new and exciting.
Even now with Halo 3 and many other new titles. I never play online games to win though, just to kill time and meet some of the cool and insane people online. As the gaming industry evolves, excitement dies as fast as it grows, because of the next big thing is always right around the corner. Which is why I am with Capsule Computers, to be a part of the madness that is the industry and share some opinions of my own with all of you.
Now by chance if you wanted to know anything else, catch me on twitter.com/discordman, my twitter is by no means pure excitement, but I will be keeping up to date with what I am playing, doing, twitter stuff, ect, ect ect.

Senior Editor / Anime Specialist
Luke Halliday –
Check out all articles written by Luke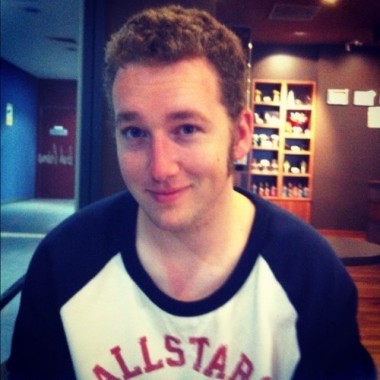 I write a lot about anime and a bit about games. I am the Senior Editor of Anime here at Capsule Computers as well as host of our CC Anime podcast and Anime Say! web-series. What can I say? Hallidaymania is running wild!
To cut a long story short – this is my passion. I love this and I want to share that with all of you. But for now, Hello & Goodbye!

Senior Editor
Zac Elawar –
Check out all articles written by Zac
Gamertag :

ZacE1
PSN Tag : 

ZElawar
Steam Tag : 

ZacE23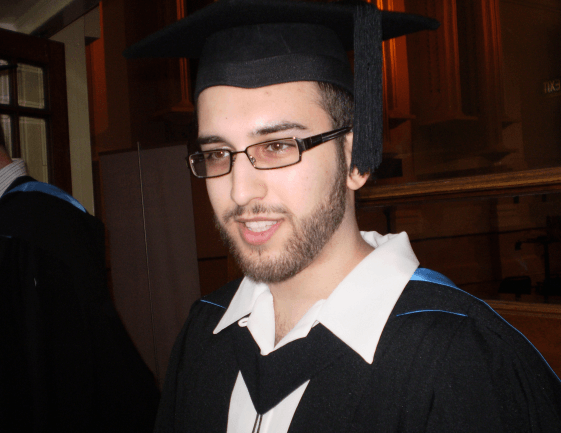 My name is Zac Elawar, and I am a graduate of the Bachelor of Interactive Entertainment (Specialisation in Games Design) course at Qantm College, Sydney.
I have been a gamer and self-claimed cinephile my whole life, but decided to take my love for the video games industry that next step further by entering the aforementioned games design course at Qantm College, Sydney, in February of 2010. There I achieved High Distinctions in multiple units, and learnt a variety of skills, including scriptwriting, character development, level design, 3D modelling, basic programming, fundamentals of art, and much more, all the while broadening my understanding of the processes involved in game development. It was an accelerated course, fitting essentially three years of content into two, but I loved my time there and gained an even higher level of appreciation for each and every person who works in the industry.
I undertook an internship at production house "The Project Factory" here in Sydney which was directly linked to the major project I was managing for my games design course – a game called "A Night's Quarter" – which was featured on many other websites, many as part of articles on our year's major projects on a whole, and the future of the industry in Australia. I was also accepted as a writing intern for upstart gaming social networking website Loki's Planet this January after giving in a sample piece, and have had eleven articles featured. Now I am proud to be a contributor to Capsule Computers!

Senior Editor
Jamie Laike Tsui –
Check out all articles written by Jamie
Gamertag :

LaikeSF
Steam Tag :

Laike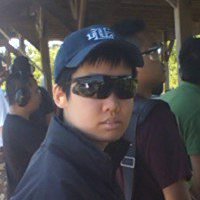 Geek. Gamer. University of Toronto Student. Foodie. Sushi and Bubble Tea Addict. Fountain Pen and Notebook Lover.
Some people call me Jamie, some people know me better as Laike. I've been gaming for as long as I can remember. I still have fond memories of my cousin putting me in front of a computer and teaching me how to play Quake but not quite old enough to understand that the red water really was lava. I thought I could escape writing about video games and technology, but I just couldn't do it. So here I am, back for more.

EDITORS
Editor
Simon Wolfe -
Check out all articles written by Simon
Gamertag :

Man Demon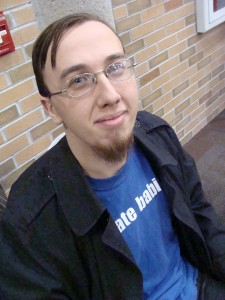 I'm Simon Wolfe or Man Demon.  I am a Bachelor of Science in Game and Simulation Programming.
I started gaming on an Apple IIe, back when floppys were actually floppy, and still being used.  Since then I have been able to rise through the systems to be able to spend my free time on Xbox 360.  I love all types of stories, even the not very good ones, so I read books and watch anime.  In my opinion, there are no truly terrible things, you're just enjoying them wrong.  I love getting achievements and am never truly satisfied until I can pull off that 100%.

Editor
Joe Morgan –
Check out all articles written by Joe
Gamertag :

Militis Sanctus
PSN Tag : 

MilitisSanctus
Steam Tag : 

Militis Sanctus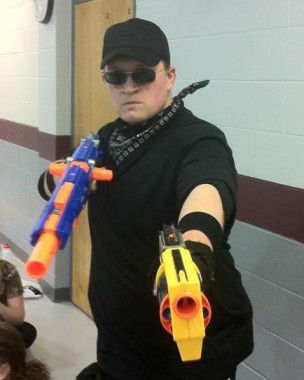 My name is Joe and I'm 28 years old.  By day I'm a mild-mannered software developer and I never would have chosen my profession without a love for games.  My nights are an endless battle to continuously save the world, which I've done more times than I can count.
I've been a gamer for over two decades.  I first got my NES and  Double Dragon when I was six and I've never regretted it.  I've done everything from collecting all 150 pokémon in Pokémon Blue to ridding the land of evil wizards and outrunning nuclear blasts.
While I prefer action, shooter, and RPGs, I try to dip my toe into everything at some point.  Where some people love books or movies, prefer to get my narrative fix from interactive video games.
My friends know I'm the guy around the office to ask about games.  They also know I have a penchant for guilty-pleasure games.  I love giving the underdogs their shot and they have led me to some of my favorite experiences over the years.  I also love talking about video games, which has led me to Capsule Computers where I hope to do the same with you!  You can follow me on twitter @gamerjoemo or hit me up on any of the major consoles.

Editor
Sergei Lazarev –
Check out all articles written by Sergei
PSN Tag : 

SubbySerge
Steam Tag : 

Subby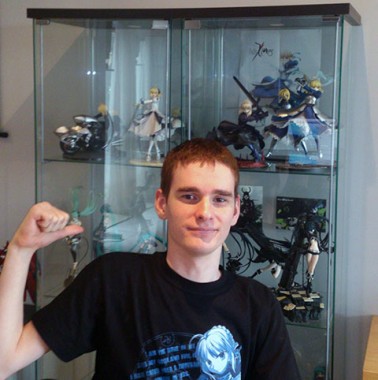 Hi all, I'm Sergei and I'm a huge fan of gaming, tech, anime and Japanese pop-culture. You can probably tell I'm a bit of a Saber fan, just a bit. I've been gaming since the PC glory days of the 90s: the likes of Doom II, Warcraft II, Dune and Red Alert. Strategy, sprites and use of the noggin'. My first entry into consoles was the PS1 but PC gaming consumed me right up until the PS3's mid-life cycle. Since then I have been on an unhealthy binge of everything I've missed out on, and more. I'm attracted to niche games and JRPGs but will play anything from obscure visual novels to God of War. My heart will always be on Steam, however, as little attention as it gets sometimes.
I'm a bit of a maniac with the Land of the Rising Fun. A quiet maniac. One that soaks it all in gleefully with a straight face. My foray into anime began as a kid with the usual: DBZ, Gundam and the sort. I watch the latest anime seasons and enjoy anything from the lewd to the amazing. You'll have to forgive me though; I can't keep up with all the shounen stuff. Kids these days…

Editor
Frank Inglese –
Check out all articles written by Frank
PSN Tag : 

beat-n-rhyme
Steam Tag : 

Captain Banzuke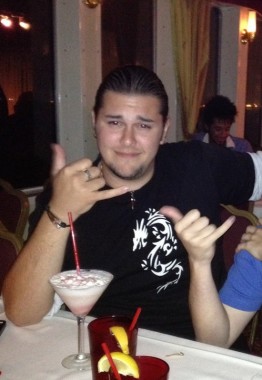 Hey everybody! My name is Frank, it doesnt really matter what you call me as long as I know you're calling me.
Let's see, let's see…hmmmm…well! I started gaming when I was about 6, first big game was probably The Legend of Zelda though I was too scared to play a majority of it. Pokemon is what took me through my childhood and made me the very best like no one every was. The way I game now is a little different, I still dabble in Pokemon but not as much as back when I was a kid, I tend to go for the cool, funky, unique and crazy games like anything that Suda 51 makes. The generic "pew pew" shooters don't interest me at all, i'll take Borderlands over Call of Duty thanks!
Anime…anime,anime,anim-NARUTO! The first anime, that I knew was anime, that I watched was Naruto! A friend got me onto it in highschool and it kinda blew my mind, Ninja were and are awesome you can understand why. Obviously the first anime I ever watched was DBZ as a kid, although I didnt know it was anime back then! Similar to what games I play the anime I choose is a little different. I hate the idea of fan service in anime and tend to avoid it as much as I can, wanting to be a comic artist I feel like there are better ways to hook people in than that but that's a different thing. My favorite animes would have to be Fullmetal Alchemist, Cowboy Bebop, Trigun, Gurren Lagann, Evangelion, there's more but It'll take me a while to list. I also have a big passion for manga and comics, considering it's my future goal, I read graphic novels like Scott Pilgrim, Sharknife and I tend to keep up to date by reading about new issues of Marvel comics. No DC. Sorry DC fans.
Most of what I play and watch helps my imagination to run wild and it helps me to create characters and situations that I can use for my comics. I did have a comic that ran for about a week or 2 before I gave up because I thought it was too vanilla. I aimed to do something better and as of about 4 months ago I've been working along side another Capsule Computers recruit Kane Bugeja to create an awesome comic that hopefully one day a lot of you will read.
You can check out my drawings on my website, tumblr or twitter:
Website:  http://finglese.wix.com/f-inglese/
Tumblr:  http://captain-banzuke.tumblr.com/
Twitter:  @FrankInglese

Editor

Benjamin Webb –
Check out all articles written by Benjamin "Linkage" Webb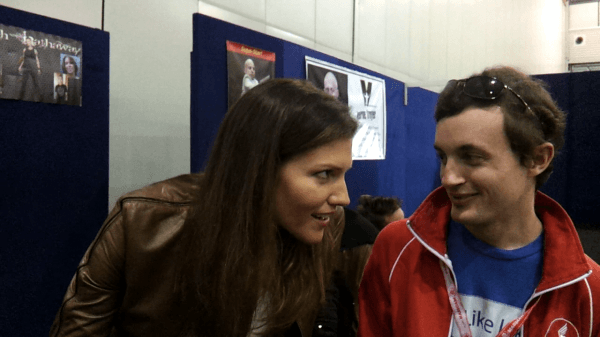 Hey everyone and welcome to my Bio. This is the biography of myself, Benjamin "LinkageAX" Webb, and as such will include some great information about me. And of course, much like our podcast, I am sponsored by Chateau Romani, the alchoholic milk beverage from the distant land of Termina.
My gaming background is incredibly vast, but I'll always be a Legend of Zelda fan first and foremost. Second to that is the Megaman series of games. Of both those franchises, my favorite games within them are the Megaman Zero and The Legend of Zelda N64 games. To me, it feels like these were the pinnacle of the series, even if the games released later had higher production values and tighter stories – these few are just timeless.
Outside of that I'm a prolofic hardcore FPS' player with games like Unreal Tournament, Quake3/Live and Battlefield under my belt. I've always liked the FPS' genre since I played Goldeneye64 and moved up into Unreal and then Perfect Dark. I've played a lot over the years, but I don't think I've put in as much effort into any of them as I have Unreal Tournament 2004 and QuakeLive.
For those of you wondering why I call myself LinkageAX, you will have to buy me a drink and take me out to a movie before I tell you. I do not budge on this, I might give you a hint or a nutshell response, but you will not get the actual answer.

Editor
Jessica Barabas-Bui –
Check out all articles written by Jessica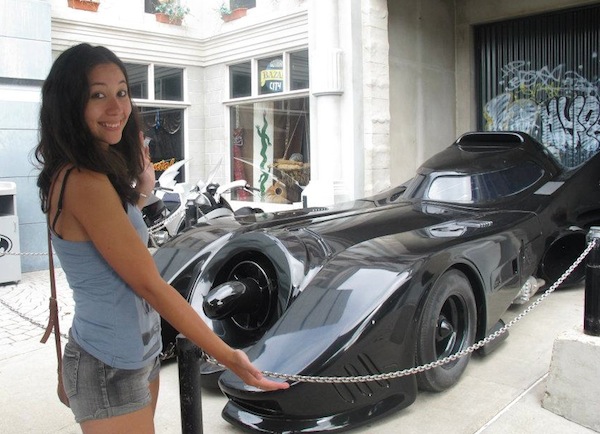 I am an avid lover of writing and good story telling – give me a good, long game with an epic tale, and unforgettable characters any day. Unfortunately, those don't come along very often so in the meantime I'll just be critiquing the rest of them.
A fan of everything from the casual iOS games from indie creators, to those epics from the longstanding companies, I'll give anything a go. Plus, I'm also a fan of movies and TV shows, given that they abide by the epic tale and unforgettable characters rule – and they aren't safe from my criticism either.

CONTRIBUTORS
Contributor
Joshua Moris –
Check out all articles written by Josh
Gamertag :

The Poid Pipper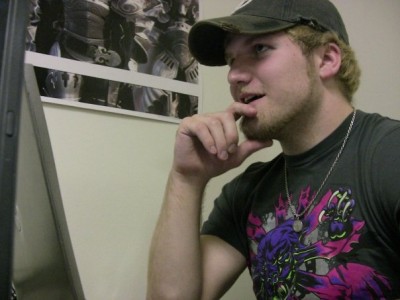 Okay, here we go. Start writing… start writing… Focus. Think of something. Pancakes? No, no, no. Waffles. I want 8 of them. Drive to the diner. Order them succulent, juicy, delicious waffles. Wait. My ex-girlfriend works here. Cancel the order. Find something better to do. VIDEO GAMES + Code Red Mt. Dew = NICE!For those of you that do not know me, the name is Joshua Moris. I might not be the famous knight in shining armor you know about, but I'm the next best thing – a frog. That's right a frog. If you played Chrono Trigger for the SNES, you might know what I am talking about. Currently I am hiding in the woods in Northeast Iowa.
When I am not looking for trouble, I am usually playing games or getting yelled at by my fiancee to get off one. Occasionally, we play Champions of Norrath together, but she says I take her loot too much (so what if I mash attack and loot buttons at the same time O.o;;) Other than that, I grew up having to buy all of my systems due to my dad not spending money on that "stuff".
At least it put my priorities in line – get a job/ get paid/ get games. Can you believe I did that by mowing lawns. True story…

Contributor
Brad Webster –
Check out all articles written by Brad
Gamertag :

Ryder 49
PSN Tag : 

Ryder_49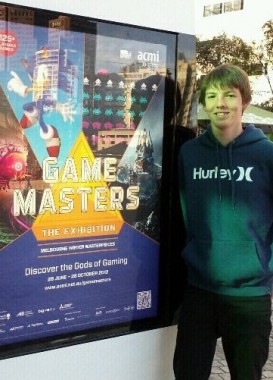 Currently 18 years of age, I've been gaming pretty much my whole life. My first console was a Nintendo 64, which came with the two classics of old, Mario and Zelda. Well suffice to say I was drawn into the world of interactive media and I've never looked back.
Looking to pursue a Bachelor in Journalism within the next year or two, I especially enjoy combining my love of writing with my other prominent love, that of video games. I guess that's why I'm here in the first place!
I enjoy games of every genre and style across the medium, but my particular favourites include the series of Devil May Cry, Metal Gear Solid and Resident Evil games (in no particular order of course). Special mentions go to the Souls, Ghost Recon and Rainbow Six games as well.
I played heaps of co-op with my brother as I was growing up so that led to my real love of that still persevering today. I enjoy playing with friends immensely but I also have a real competitive streak and so don't ever shy away from a challenge.
Also known by my family and friends to uh… occasionally have that late night gaming marathon that you just know you'll pay for in the morning; I'm pretty much just your standard gamer

Contributor
Roger Ma –
Check out all articles written by Roger
Gamertag :

Giancoli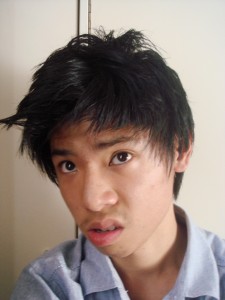 Name's Roger, fresh out of the high school. I've been gaming for the most part of my life, starting with counter strike at the internet cafes in year 4. The first console i owed was a playstation one imported from overseas which came with like two games (which is currently somewhere in the garage probably underneath some boxes). It was pretty good back then but you see the thing was that because it was from overseas, "local" games couldn't work on it and we lost the memory card like within a week… so basically every time me and brothers wanted to play Crash Bandicoot we had to start from scratch on or load up the cheat codes but still GOOD TIMES!Anyway, I play just about anything I can get my hands on these days – xbox, playstation, wii. I'm more into shooters and RPG, I can't say I like racing games that much.
Anything related to movies, music or games I'm pretty much there, like already there.

Contributor
Matt Vella –
Check out all articles written by Matt
Gamertag :

VELLAMATT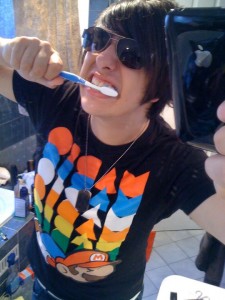 Matt Vella. Nineteen and when I grow up, I want to jump on turtles and bang my head against bricks like Super Mario!Most people know me as a guy who screams in a moderately successful metalcore band, but my true passion lies in both retro and new school gaming, mostly retro! I love all games that are creative and imaginative, but I also dig a good button masher when its combined well with puzzles and strategy.Im also into Anime, Manga and Super Hero-themed comic books, and even a few webcomics.
I live my life pretending its like the movie Scott Pilgrim Vs The World, because the bathroom is more fun with a draining pee meter, and hitting things is more entertaining when you visualise large comic book font screaming out sound effects like a 1960′s Batman show.


Contributor
Jared "

The Clown

" Hilliers –
Check out all articles written by Jared
Gamertag :

SPACE TRIPPA
PSN Tag :

Jazzbang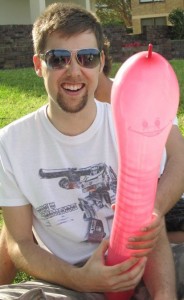 Of all the poorly fashioned things to come out of the 80's, three come to Jared's mind, the hairdo, the NES and of course… himself. Appearances can be deceiving, having picked up the controller before learning to ride a bike; he instead learnt the sport of 'pwning'. A well manufactured gamer from a young age, boasting a various range of consoles and even failed relationships with the engulfing world of MMO's. The time has come to get back to the roots of gaming, away from the online grind.
Some have said the 80's are coming back. Be afraid… Outside the world of console gaming and inside the world of "RL" – You'll find Jared muttering the word 'noob' under his breath towards people who can't comprehend, listening to metal, sinking beers or working with design. Hoping to fuse two hobbies into one profession, writing and gaming, much more difficult feats have been achieved, such as beating Ninja Gaiden on the NES. Games seem easier these days, or maybe the developers are just… fail?
For Jared, that question is always interesting to answer. Feel free to follow me on twitter for nonsense updates: http://twitter.com/jazzbanga

Contributor
Darren Resnekov –
Check out all articles written by Darren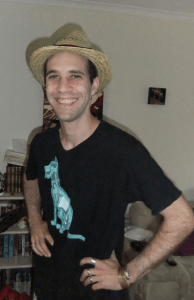 Hi my name is Darren from Sydney Australia. I have been playing video games ever since I can remember with the NES being my first machine. I've owned pretty much every system even remember playing a PC Engine and Turbo Graphics long before 8 and 16bit machines were released in Australia. I own all of the latest consoles but spend most of my time on the PS3, still think Nintendo are the most innovative company. Haven't had much of an interest in PC gaming I prefer the feel of a console and controller.Also don't get online much I prefer single player games such as Resident Evil and Castlevania and no its not because I keep getting my ass kicked on Mario Kart Wii by kids lol.
I think phones are for speaking to people lol so I don't get involved in the iPhone phenomena. I have a degree in Commerce Marketing which I'd like to use within gaming industry. Apart from that I like pretty much all sports especially cricket soccer and rugby league and most styles of music

Contributor
Michael Marr –
Check out all articles written by Michael
Gamertag :

Marr 117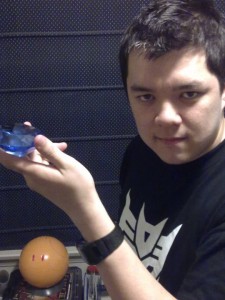 The name's Michael if you're one for being formal. Or Marr 117 if I'm on Xbox Live, and no doubt blowing your head off. If not, then call me by my most widely used name: Spike. I'm currently 22 at time of writing. I have been gaming for the past 19 years of my little old life. That's right folks, I started my lifelong… er… let's not say obsession, that's an ugly word… FASCINATION. Yeah, that's it. -Fascination with video games at the meagre age of 3. My first console which I started playing was the SNES, on which I played my earliest video game memory: Super Mario World! I think my parents have always regretted letting me have it, but from my perspective, buying me all those Sonic the Hedgehog videos didn't do their argument any favours.To this day, I remain a HUGE HUGE HUUUUUGE fan of Sonic the Hedgehog.
I've played pretty much every Sonic game in existence, (excluding the game gear titles). Even if some of the games haven't been up to Genesis scratch, I still enjoy them, no matter what. That said, I still love to play games of all varieties, as long as I can get them on my beloved Xbox360. (But I will also settle for PC, Wii and DS.) Among my current favourite series' would have to be Halo, Left 4 Dead, Sonic, Fire Emblem and Mass Effect. But don't just limit me to those. I'm also a huge fan of anime and sci-fi in general. In particular, Gundam stands atop the rest as my favourite anime series ever. Giant Robots. I dig them. You dig them. Chicks dig them.
What's not to love?As you can probably tell, games and Anime are my passions, and I absolutely love being able to write and review them.

Contributor
Jeffery Shull –
Check out all articles written by Jeffery
PSN Tag :

Bodom138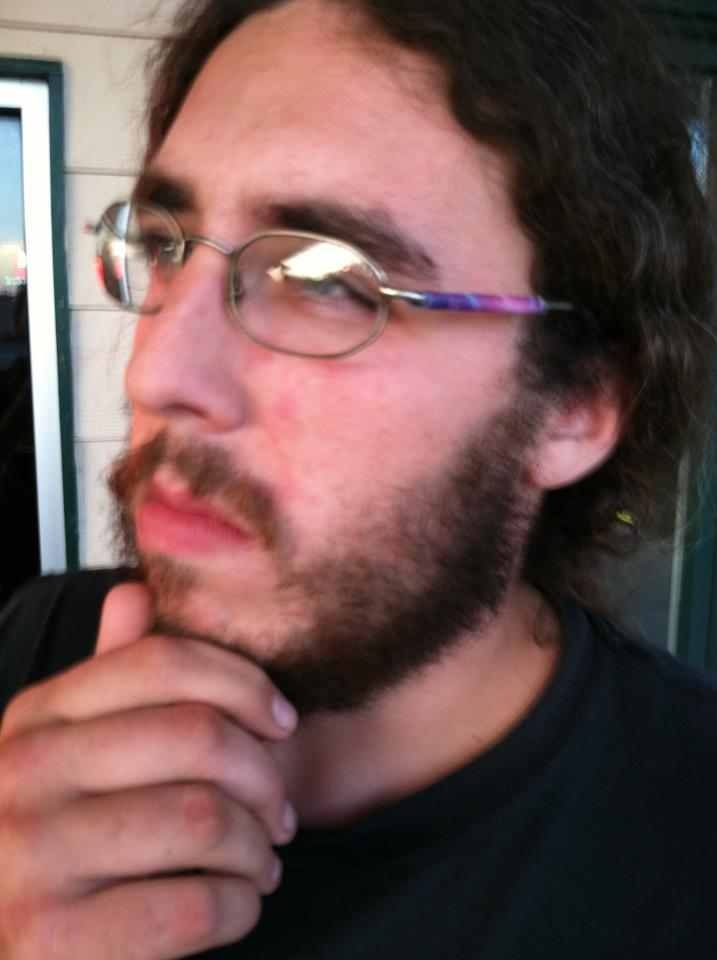 Hi, my name is Jeffery an I'm 25 years old. Gaming has been a passion of mine for majority of my life starting with the NES and moving all the way through to the current generation. My idea of gaming really changed when I first play Chrono Trigger, my first RPG. It was love at first six hour play session. All systems have their pluses but my favorite right now is the PS3.
I'm a huge fan of games with great multiplayer, one of my favorite things about the current generation of consoles. Games are not my only love, I have ridiculous draw to pop culture and random trivia from a lot of different sources. Being given the chance to write about the topics that I love is a dream come true and I hope you enjoy it.

Contributor
Thomas Hellier –
Check out all articles written by Thomas
Gamertag :

DreddSupernova
Steam Tag :

tommydredd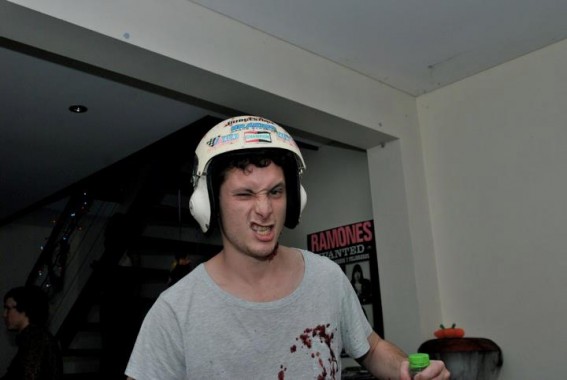 Hi, I'm Tom a devout lover of games. Ashamedly, I had rarely thought about online multiplayer until a solid session of procrastination lead me to TF2 a few years ago. Not to say I didn't dominate Goldeneye back in the golden age of split screen. My preference is still toward the single player experience. When I'm not playing games, I'm usually reading academic papers on the topic, because I'm a wanker like that. I particularly like Jasper Juul, Henry Jenkins, Marc LeBlanc & Craig Lindley. In my humble opinion, if a game doesn't break the 60 hour mark it can't be considered for my 'top games of all time' list. Dark Souls was a defining moment in my gaming life. It was the first time I've ever seen negging used as a game mechanic. Other 'top games' and franchises include TF2, Saints Row, Fallout, Zelda (duh), XCOM & oh god this list is just going to keep expanding.
I'm dedicated to all things gore. Yoshihiro Nishimura is my god. I also pray to Sam Ramii, Troma & the DVD box of Cannibal Holocaust.

Contributor
Vicky Martin –
Check out all articles written by Vicky
Gamertag :

AP3 Brah
PSN Tag : 

AdolfVader
Steam Tag : 

Perception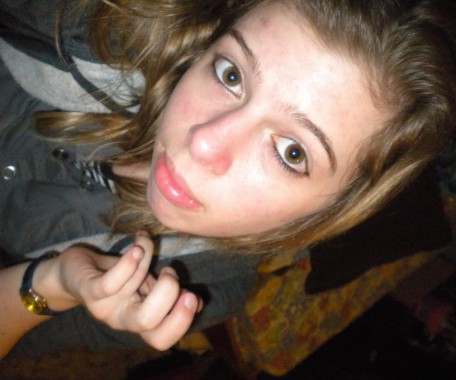 Hey fellow gamers,
My name is Vicky. I'm not an idealised or stereotypical gamer-girl. I venture into all types of online, console and board games, chess, comics, films and more importantly my own short stories and poetry.
My journey began, much like everyone else, in the early years of childhood; where I found a growing addiction for escapism on my game boy colour in the Pokemon universe. It was not enough to have all the different colour versions, I also got the trading Pokemon card game for my competitive nature. From what I can remember in my primary school years, I became obsessed with Super Smash Bros and Super Mario Kart on my Nintendo 64, playing endless hours of rampage with siblings and friends. After purchasing a playstation 2, I became interested in games that offered me an alternative to fast-track my learning on how to skate with Tony Hawk's Pro Skater, play guitar on Guitar Hero and drive via Simpsons Hit and Run.
Once I finished high school, I started studying Creative Writing and Marketing at Macquarie University and decided to become more involved in strategy-based games, such as chess and dungeons and dragons. Over the last 2 years, I have undertaken a liking towards horror adventure and survival games; Anna, DayZ and Hitman on steam and comic-inspired games; The Walking Dead and Batman: Arkham City on playstation 3. By challenging myself to take on sinister and mysterious paths, such as Darksiders 2, Dishonored and Shadows of the Damned on xbox 360, I am more driven to write about my interests and share my experiences with other gamers. Mid-last year, when I started writing film reviews for Mosca Media Australia, I realised that I should expand my perspective towards gaming, technology and entertainment.
I think that as a contributor of capsule computers, I can offer more than just an overview; an inside voice of a character… you might just want to play.

Contributor
Nathan Farrugia –
Check out all articles written by Nathan
PSN Tag :

Big_tuna25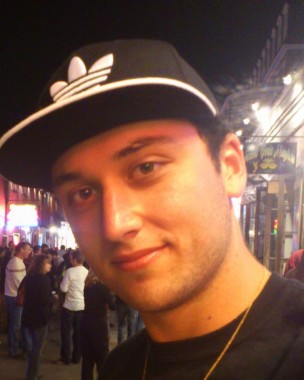 I'm Nathan. I've been a fan of gaming ever since I got a SNES and Donkey Kong Country for my 6th birthday. From then I really stuck with the console experience and have owned pretty much every Nintendo and Playstation console. My favourite games include the Crash Bandicoot series, the Donkey Kong Country Series, Mario Tennis on N64, Pokemon, anything Dragonball Z and probably one of my favourite games of all time Super Smash Bros. Brawl. Did I mention I love Dragonball Z, I've probably watched the whole series at least 5 times. I studied video game design at Monash University and have been attempting to make my own apps in my spare time.
My dream is to be the lead creator on my very own large scale adventure game on the leading consoles at the time. When I'm not staring at screens, I enjoy playing tennis, table tennis and hanging out with friends down at the bar or club. I  love travelling and have been to America and Japan so far. Loved every second of it.
Hopefully you guys enjoy what I have to offer here


Contributor
Nick MacLeod –
Check out all articles written by Nick
PSN Tag : 

Cloudy455
Steam Tag : 

Nick MacLeod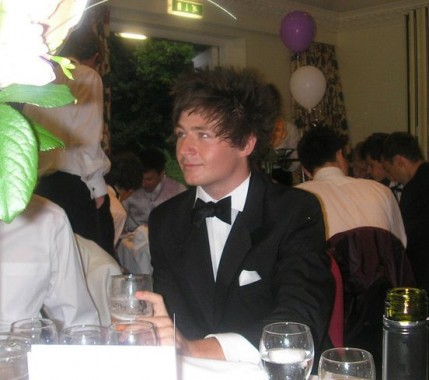 Hi, my names is Nick and I am currently studying History at University. What inspired me to look further into writing about Video games was a module I undertook recently about Video games in society and the wider culture. It fascinated me so much about the topic I wished to learn more about the effect video games can have and also about the industry as a whole.
I have a long history of games, in many different genres. My two favourite series would be Final Fantasy (up until FFX) and FIFA, which I have played every game from 1998 until the present day. Although sport games are something I enjoy playing with friends collectively, for me you can't beat the immersion of a good RPG, something that really gets you interested in the characters and the stories, and which you look forward to playing once daily tasks such as school or work are done.

Contributor
Kane Bugeja –
Check out all articles written by Kane
Gamertag :

KBug93
PSN Tag : 

K-Bug93
Steam Tag : 

kbug93
Hey internet, name's Kane. What is there to say really? I like video games, that's a given. Been rockin' a playstation since the days when Crash Bandicoot was still…pop culturally relevant. Had N64 onwards, rippin' up Star Wars Rogue Squadron, Goldeneye, Perfect Dark. You name it there's a good chance I've played it, gotten angry, and stubbornly continued to play it. Only new to the Xbox party, but amidst Halo and Gears of War, better late than never right? No matter the console I can't deny a good story, gameplay is important, but a plotline is what keeps me gaming.
Been watching anime since before I knew they weren't just called cartoons. Back in the day of the original 151 Pokemon and the month long battles that were Dragonball Z. Nowadays I'm a big fan of Bleach, Naruto, the obvious, as well as Fullmetal Alchemist, Cowboy Bebop, and of course Gurren Lagann. The list is longer, but I don't want to bore you. I also enjoy graphic novels and comics. Though I'm more of a Marvel guy, DC has its moments, I can't deny that.
In spend a lot of my spare time drawing and writing. I'm currently working with another Capsule Computers editor Frank Inglese in the hopes of creating a comic that will hopefully, one day, people will get the chance to read.
I'm not an intently negative guy when it comes to games and anime, I give everything a chance, whether that's deserved is anyone's guess. In the end it's all fun and games.

Contributor
Sanjay Purbha –
Check out all articles written by Sanjay
Steam Tag : 

SunnyJLight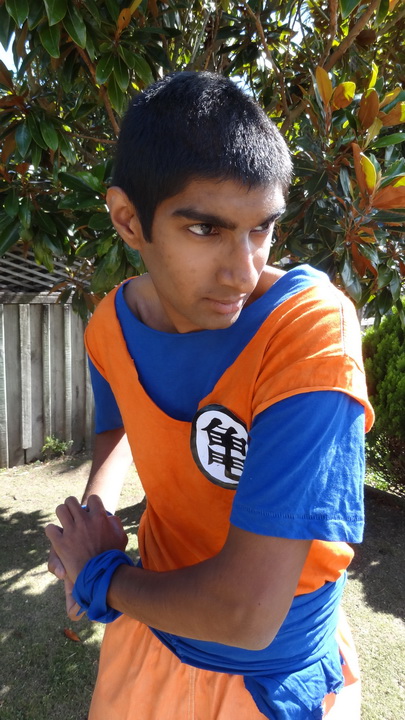 I was discovered in Wellington in 1991, how I came to this planet I actually can't remember. My Console experience is pretty low. well two to be exact, but I have a laptop loaded with stem and every chance I get for a new game I take.
Well my gaming is low but I am a true enthusiast for Japanese animation. Yes I watch anime and damn proud of it, my fave anime is Elfen Lied (if you haven't watched it DO IT NOW!!!). I will watch anything and as long as the story is good and all elements fit in with the anime I will enjoy it. The old stuff is great but I love waiting for what is next in the C.A. season.

Contributor
Oli Nejad –
Check out all articles written by Oli
Steam Tag : 

Maoleis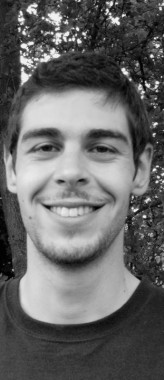 I grew up around PC's (my old man was a network engineer in the early 90s) and so there was always a good chance of acquiring an unwanted machine every now and then. I got to break open floppy disks, dismantle old towers, and I enjoyed every minute. The first game I ever played was 'Wolf3D' at the inquisitive age of five, on a Windows "486" machine (that I still own), and from there I became truly hooked. On the same machine I also played an old side scroller called 'Secret Agent', as well as the fiercely old school 'Captain Keen' platform title. From there I moved onto an N64 and by age seven I was playing 'Goldeneye 007'.
I also became unhealthily immersed in 'Banjo Kazooie' around about the same time, and then, for my ninth birthday, I was given 'The Legend of Zelda: Ocarina of Time'. My mind was officially blown, for about a year, wide open by that game. That's when I realized that games held the potential to create a lasting emotional and sometimes ideological bond between the player and the world they navigate. From there I returned to the PC where titles like 'Far Cry' and 'Return to Castle Wolfenstein' were hitting the market. I remember using an Nvidia GeForce 4 video card at the time, in a former, now deceased rig. I also dabbled intermittently with newer Sony, Microsoft and Nintendo consoles such as the Gamecube, PS2, PS3 and Wii, with varying degrees of interest. Now, I play almost everything on an AMD gaming rig through the Steam network.
Recent titles that have taken my interest include Bioshock Infinite, Hitman Absolution, Sniper Elite V2 and Supreme Commander 2 (The Infinite War Battle Pack makes all the difference, I recommend.) In terms of writing, I'm studying an English & Creative Writing degree in Falmouth, specializing in Games Cultures and Hypertextual Narratives.

Podcast Contributor
Jahanzeb Khan –
Check out all articles written by Jahanzeb
Gamertag :

VirtuaMuser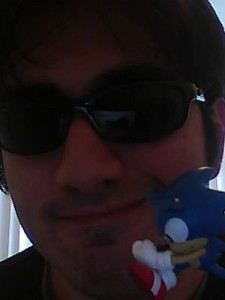 Jahan here! you'll see me around every now and then giving my 2 cents to anyone who cares. I'm a semi retired grizzled game journalist who likes to write about old Sega games. I also have a tragic obsession with pro wrestling, you'll see me spend more time talking about wrestling than video games if anything. I like anime too, but I don't like Muse, that band is awful.

Contributor
Andrew Day –
Check out all articles written by Andrew
Gamertag :

ViolentLordDay
PSN Tag :

PhenomenalDay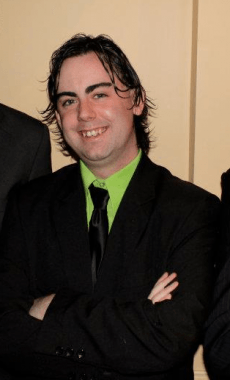 Hey everyone, I'm Andrew. I've been a gamer all my life, in fact one of my earliest memories was sitting on my mum's lap as a toddler and playing Super Mario Bros. then crying because I couldn't do underwater levels. Fast forward to today and now I am the one saving my mum from the water levels in New Super Mario Bros.  That's what I think is so great about video games, they inspire passion and emotion out of everyone, as well as providing memories that last a lifetime.
Outside of gaming, I am an avid comic-book reader, always staying up to date on everything from Batman's Latest exploits to Spider-Man's troubled life, all the way through to Rick Grimes' constant struggle against the undead.
Other than being a major nerd (and proud of it), I am currently studying Economics/Business at the University of New England. The reason I joined Capsule Computers is because the video game and pop culture industry is constantly changing, and is filled with a plethora of stories for the world to hear; and I want to be the storyteller.