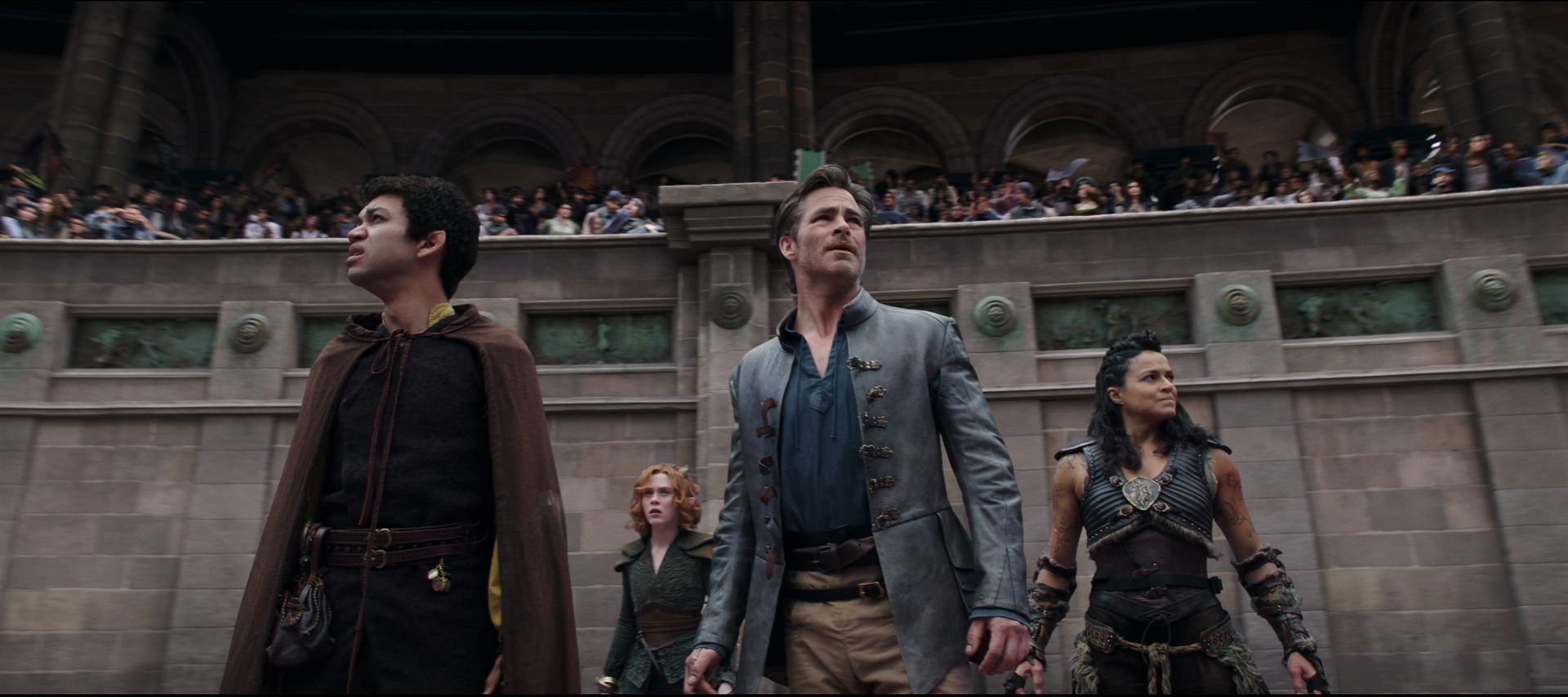 Wizards of the Coast is taking another hack at establishing a Dungeons & Dragons movie franchise after the widely panned trilogy from the 2000s went from box office flop to direct to DVD film. This time, Wizards of the Coast is partnering with Paramount Pictures for the reboot: Dungeons & Dragons: Honour among Thieves.
The new adventure comedy follows a party of adventurers after their successful heist for the wrong employer unleashes an unspeakable evil. Now the party is on an epic quest to fix their mistake and put a stop to their former employer. The star studded cast features Chris Pine, Michelle Rodriguez, Regé-Jean Page, Justice Smith, Sophia Lillis, Chloe Coleman, Daisy Head and Hugh Grant.
The first trailer and the movie poster for the film debuted at San Diego Comic-Con. Dungeons & Dragons: Honour among Thieves will be released in Australian cinemas on March 3, 2023.