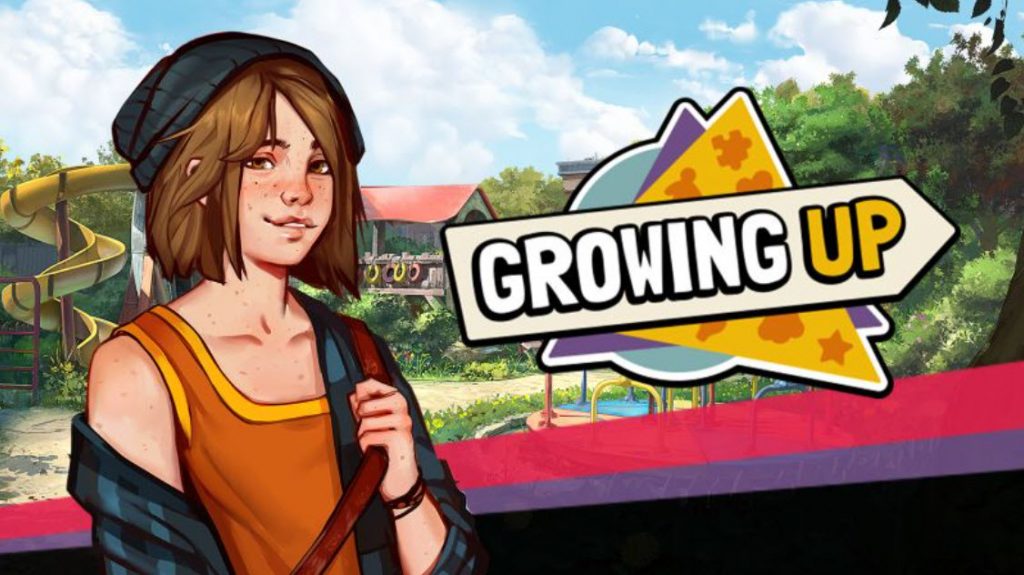 Growing Up – a story-driven, lighthearted game that cleverly incorporates RPG, strategy, and visual novel mechanics – will launch on PC on October 14th this year. The launch date on consoles and mobile will be announced in the near future.
FOR IMMEDIATE RELEASE – September 15th, Warsaw, Poland.
Embark on a nostalgic journey to the 90s when Dino World was screening in theaters, smartphones weren't yet in the picture, and you were hanging out with your friends in your favorite arcade. Remember how it felt falling in love for the first time, passing your exams, going through your parents' divorce, discovering your sexuality, trying to help a friend getting bullied at school, or meeting your first mentor who helped you choose the right path. Were you an overworked perfectionist type, a school football star trying to fulfill parental expectations, or a shy nerd with an unpopular hobby? Whatever it was, you'll easily find either yourself or one of your childhood friends in Growing Up. Relive your life and try to guide it to where you are now. Or, reinvent your past and see how different one's life can be depending on the decisions we make, people we meet, and things we experience.
Add the game to your Steam Wishlist (https://store.steampowered.com/app/1191120/Growing_Up/).
ABOUT GROWING UP
Growing Up is a story-driven, nostalgic, lighthearted journey through the joys and hardships of life, cleverly incorporating RPG, strategy, and visual novel mechanics to deliver a one-of-a-kind gameplay experience.
Rather than following the typical protagonist story, here you'll be shaping it with the choices you make, skills you master, the knowledge you gain, jobs you take, leisure activities you choose, friendships you cultivate, and relationships you build.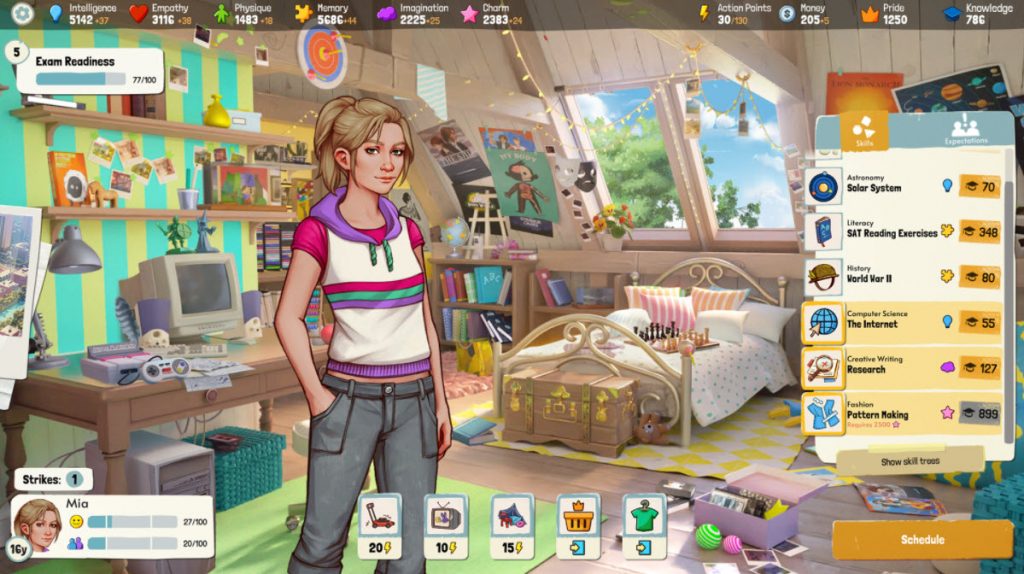 Balancing between doing well in school, meeting your parents' expectations, working, volunteering, and simply having fun as a kid will be the key to success. Working too hard will put your mental health at risk while ignoring your responsibilities will make you perform badly on your exams and heavily impact your future.
From a branching narrative, through character customization and entertaining minigames, to complex skill trees, character development, and a whole set of colorful NPCs, Growing Up will allow you to see the beauty of life in all its complexity.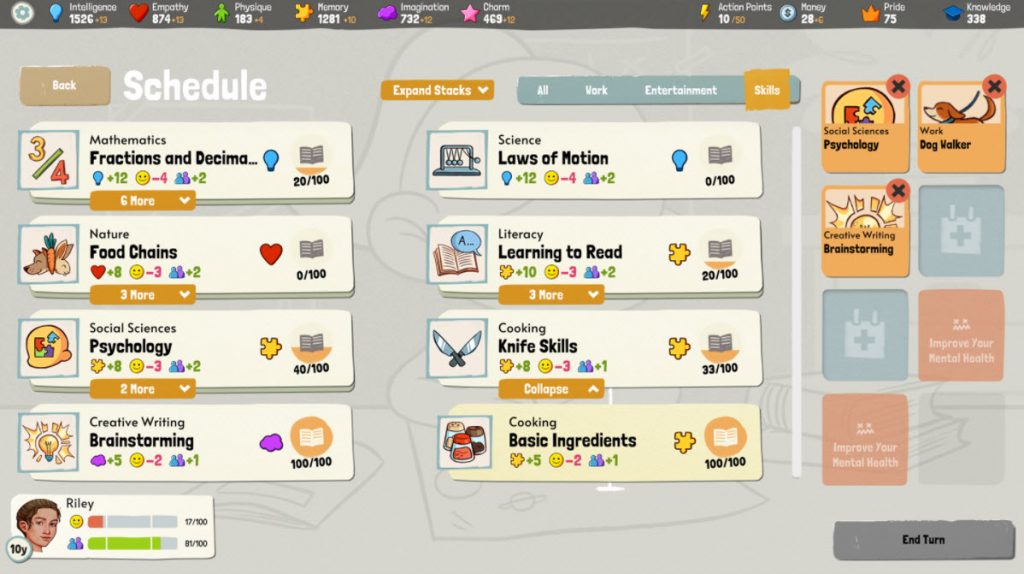 GROWING UP – MAIN FEATURES
A branching narrative. Decide on the shape of your future with every decision you make that will echo through your entire journey. What to learn, whom to hang out with, how to react in a challenging situation, where to work, what sort of charity to get involved with, etc. The choices you make will not only result in wildly different outcomes – no two playthroughs will be the same – but will also unlock new locations, characters, and certain features of future offspring.
Socially important topics. School bullying, kids with disabilities, the LGBTQ+ community, going through your parents' divorce, poverty, being rejected by a group, and many more experiences we often go through in our lives are mirrored in the game.
An in-depth skill system. With more than 200 skills to acquire and master, you will have the ultimate freedom to shape your character's future and end up with one of 42 unique careers.
A dynamic gameplay experience. Build your mind and aptitude through entertaining minigames. Master the art of scheduling your daily activities. Ace your way into the best school via challenging exams and build your character by participating in a plethora of extracurricular activities.
Character customization. Use a wide range of items, including clothing and hairstyles, to give your character a more personalized look. The skills you learn will also impact the appearance of your character's room.
A colorful cast of 19 independent characters. The stories of the friends you meet during your journey will unfold alongside yours. Forge your relationships with them in any way your heart desires and observe the outcomes.
90s nostalgia. Lose yourself in lavishly handcrafted scenery straight from the 90s and discover all the Easter eggs and pop culture references hidden in more than 30 locations ready to explore.
An all-star team. Growing Up is a game with rich storytelling and a unique art style from an all-star team of creators, including Creative Director Daniel Sadowski (director and lead writer on Gardens Inc. & Dr. Cares series), Art Director Gracjana Zielińska (lead artist on Cinders & Solstice), Kacper Kwiatkowski (designer and writer on This War of Mine), Christian Divine (Life is Strange & Captain Spirit), Matthew Ritter (writer on Tales from the Borderlands & Twin Mirror), Emma Vieceli (comic book writer on Doctor Who, Back to the Future), and Composer Jim Guthrie (Planet Coaster & Reigns: Her Majesty).
Growing Up was recently nominated for the BitSummit International Award. The game is being developed by Vile Monarch and will launch on PC on October 14th this year. The launch date on consoles and mobile will be announced in the near future.
More information about the game can be found on Steam.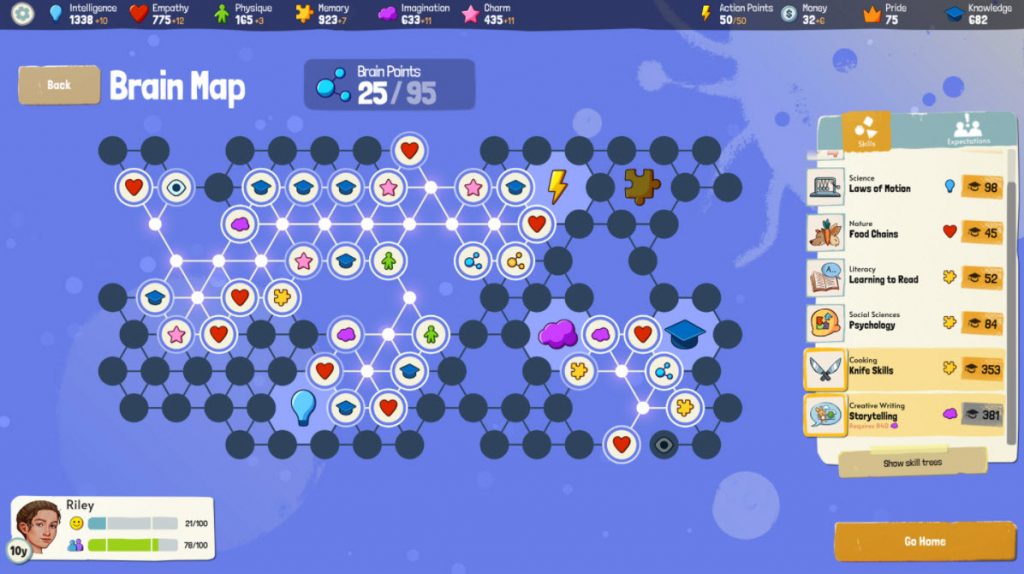 About Vile Monarch
The Monarch was born in May 2015 and instantly decided to take over the world with the tool he thought most fitting for the task – video games. These include games such as Oh…Sir!! The Insult Simulator, Weedcraft Inc, and Crush Your Enemies, that are a little bit crazy but have a LOT of personality. Vile Monarch's games have been released on nearly every modern platform, receiving praise both from players and reviewers. Vile's minions include ruffians partially responsible for such hits as The Witcher 3, Hard West, and Beat Cop. To make a long story short – Vile Monarch are just a bunch of hardcore gamedev experts who know how to rock. https://vilemonarch.com/