Witness the birth of The Saints in a full series reboot!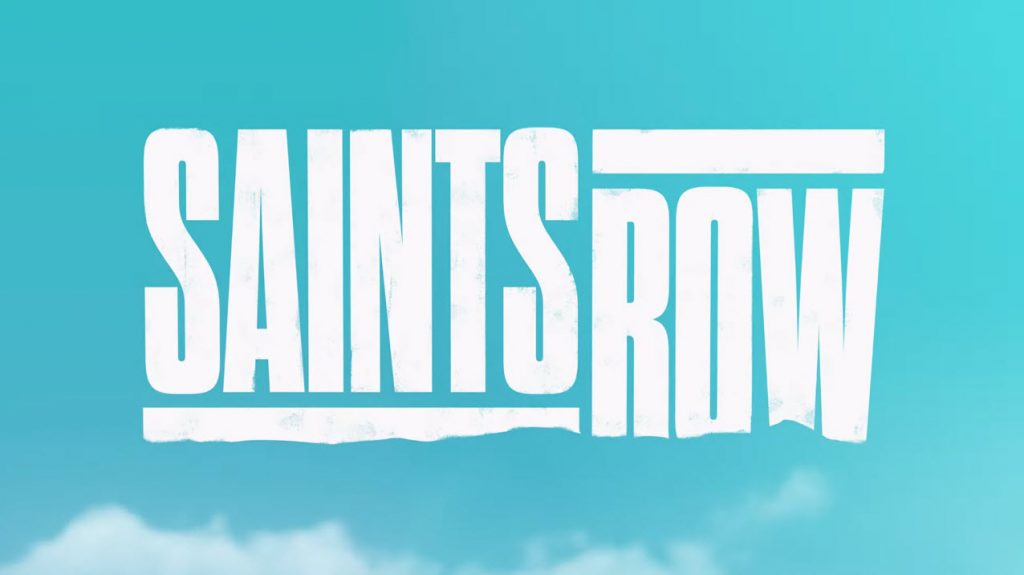 Santo Ileso, USA, 25th August 2021 / Sydney, Australia, 26th August 2021 | Deep Silver and Volition are thrilled to announce Saints Row, a bold reboot of the bestselling series, with the eponymous game slated for a global release of 25th February, 2022: Get ready to rock the foundations of a larger than life, criminal world that feeds all your guilty pleasures. Become a Self Made crime boss and kill it as you take over the city. It's our time now, let's get this party started!
The eagerly anticipated Saints Row was revealed during gamescom's Opening Night Live, with a thrilling CGI Official Announce Trailer showcasing the game which will launch on Xbox One and Xbox Series X|S, the all-in-one games and entertainment systems from Microsoft, the PlayStation® 4 and the PlayStation® 5 computer entertainment systems and on Epic Games Store for PC.
View the Official Announce Trailer here:
The Saints Row recipe for action, crime and humour remains a strong and relevant concept; it's a game which existing fans and new gamers will embrace and developer Deep Silver Volition are back at the helm of the game they love.
"This full reboot is the most fun and exhilaration we've packed into a Saints Row experience to date," said Jim Boone, Chief Creative Officer at Volition. "The iconic new location brings so many exciting opportunities to delight players – whether they are long-time fans of the series or jumping in for the first time."
"Saints Row is one of the most loved and celebrated gaming series' and this is the reboot we've all been waiting for," added Paul Nicholls, Global Brand & Marketing Director at Deep Silver. "We're very excited by Volition's bold new vision, and we can't wait to get this new Saints Row into players hands in 2022."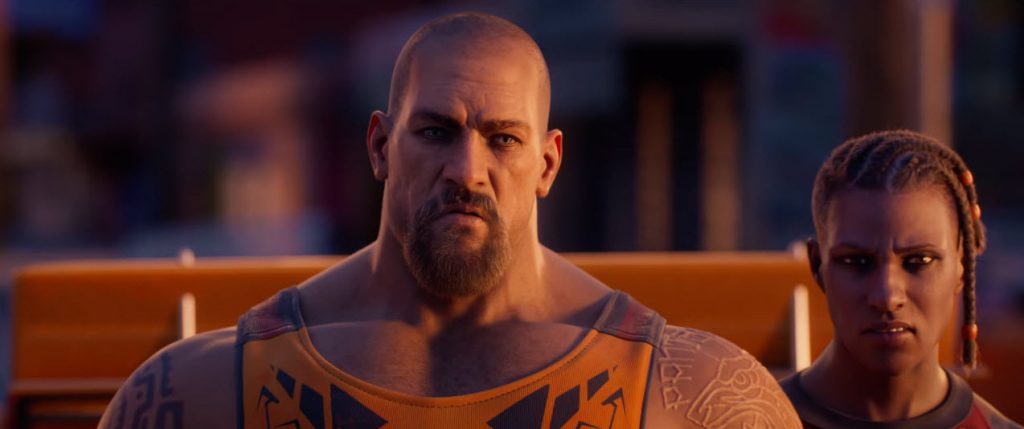 ABOUT SAINTS ROW
Saints Row is set in Santo Ileso, a vibrant fictional city in the heart of the American Southwest. In a world rife with crime, where lawless factions fight for power, a group of young friends embark on their own criminal venture, as they rise to the top in their bid to become Self Made.
As the future Boss, with Neenah, Kevin, and Eli by your side, you'll form The Saints – and take on Los Panteros, The Idols, and Marshall Defense Technologies as you build your empire across the streets of Santo Ileso and battle for control of the city. Ultimately Saints Row is the story of a start-up company, it's just that the business The Saints are in happens to be crime.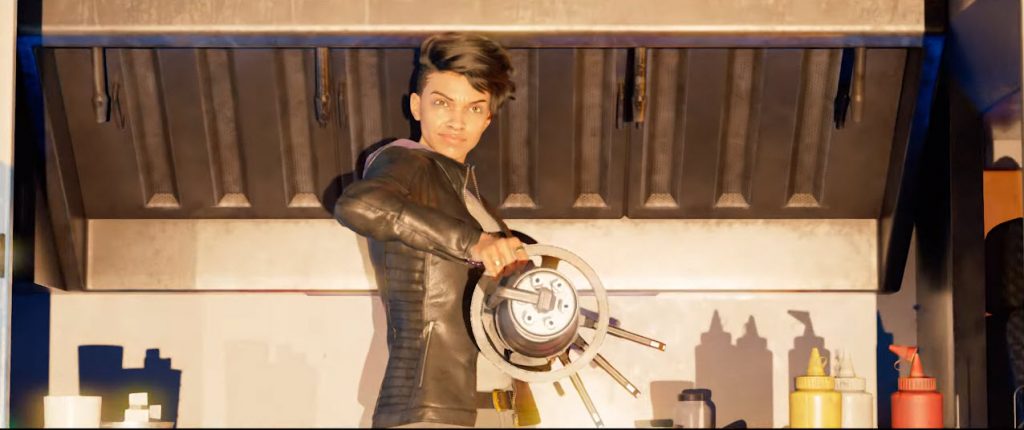 Experience the biggest and best Saints Row playground ever created; the unique sprawling world of Santo Ileso is the backdrop for a wild, larger than life sandbox of thrilling side hustles, criminal ventures and blockbuster missions, as you shoot, drive, and wingsuit your way to the top.
Express yourself and unleash your inner Saint, with the most advanced suite of customization tools yet seen in an open-world game – make your character, your car and your crew your own.
Dive into epic gunfights and highspeed chases, and witness outrageous only-in-Saints-Row moments in an original story that charts the Saints' remarkable rise to power. Enjoy the freedom of playing the entire campaign with a friend through seamless untethered co-op play, where you can both push the limits of your gang and create your own gameplay moments together.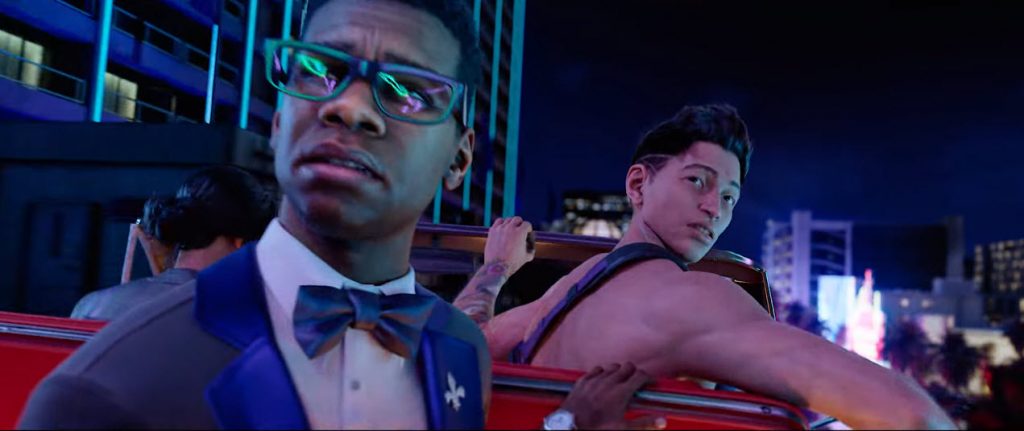 FEATURES
Witness the Birth of The Saints – Play through an action blockbuster original story full of criminality, extraordinary scenes and signature surprises laced with humor.
Discover the Weird, Wild, West – Dive in to Santo Ileso, the biggest and best Saints Row playground ever, spread across nine unique districts surrounded by the vast, majestic beauty of the Southwest Desert.
Build Your Criminal Empire – Take over the city block by block, wage war against enemy factions and tighten your grip on the streets with ingenious criminal ventures.
Fire Guns. LOTS of Guns – Shoot revolvers from the hip, fire and forget with a rocket launcher, or obliterate up close using melee heavyweights, complete with brutal takedowns. A vast variety of familiar and exotic weapons, all customizable, and all deadly fun.
Take to the Streets and the Skies – Blast through urban and desert environments in any one of the cars, bikes, planes, helicopters, VTOLs, hoverbikes, hoverboards, go-karts or equip your wingsuit to swoop around.
Unprecedented Customization – Create the Boss of your dreams, with the most extensive character customization suite ever seen in the series, then complete the look with incredible options for weapons and vehicles.
Seamless Co-Op – Experience everything on offer with a friend at any time, via fully untethered drop-in / drop-out co-op, skipping the need to take either of you out of the outlandish action; play nice together, or play all new pranks on your team mate. After all, who's the Boss now?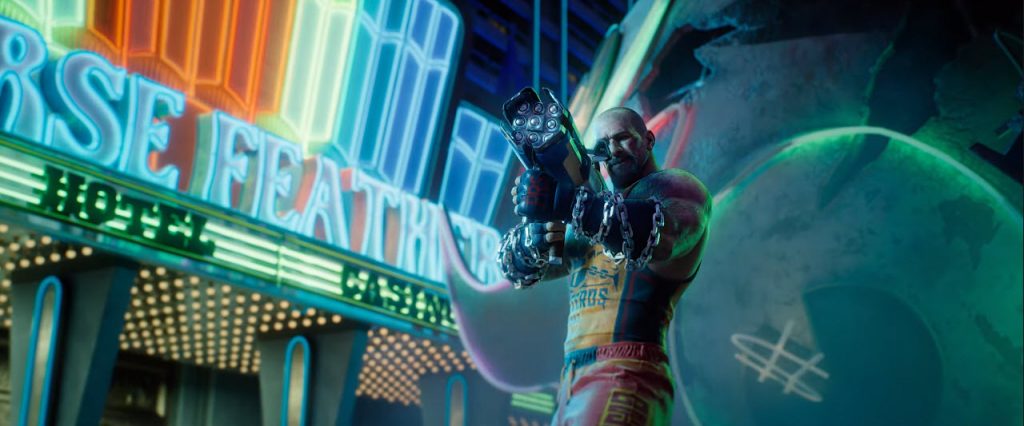 Players can pre-order the game via Microsoft Store, PlayStation Store and Epic Games Store, and all good retailers. Pre-order Saints Row here: SaintsRow.com/preorder
For more information on Saints Row visit the website SaintsRow.com, follow us on Twitter and Instagram @SaintsRow and on Facebook at Facebook.com/SaintsRow.
©2021 and published by Deep Silver, a division of Koch Media GmbH, Austria. Developed by Deep Silver Volition LLC. Deep Silver, Saints Row, Volition and their respective logos are trademarks of Koch Media GmbH. All other trademarks, logos and copyrights are property of their respective owners. All Rights Reserved.
ABOUT DEEP SILVER
Deep Silver develops and distributes interactive games for all platforms. The Deep Silver label means to captivate all gamers who have a passion for thrilling gameplay in exciting game worlds by creating products of the highest possible quality, always focusing on what the customer desires. Deep Silver has published more than 200 games since 2003, including its own brands like the open world extravaganza Saints Row, the zombie action franchise Dead Island, and the gritty, post-apocalyptic Metro series. Upcoming highlights from Deep Silver include the next entries into the Saints Row, TimeSplitters and Dead Island franchises. Deep Silver development studios include Deep Silver Dambuster Studios and Free Radical Design, both in Nottingham, UK; Deep Silver Fishlabs in Hamburg, Germany, and Deep Silver Volition based in Champaign, IL, USA. For more information please visit www.deepsilver.com All product titles, publisher names, trademarks, artwork and associated imagery are trademarks, registered trademarks and/or copyright material of the respective owners. All rights reserved.
ABOUT DEEP SILVER VOLITION
Deep Silver Volition combines long-standing industry experience and state-of-the-art technology with creativity and a strong dash of humour, to create the truly unique gaming experience their fans know and love. Its portfolio comprises the critically acclaimed Saints Row series of games, Agents of Mayhem, Red Faction, Descent/Freespace and Summoner series. It is currently working on the next Saints Row game. The studio is in downtown Champaign, Illinois. The Champaign-Urbana metropolitan area is home to the University of Illinois and is a diverse, growing community that combines the arts, a vibrant technology sector, and affordable housing. Deep Silver Volition currently employs over 240 talented people. In 2013, Volition joined Koch Media / Deep Silver as one of their three international development studios. Four years later, the group was acquired by Embracer Group. To learn more about Deep Silver Volition, please visit the official website DSVolition.com, and follow on Twitter @DSVolition and Facebook @VolitionGames.