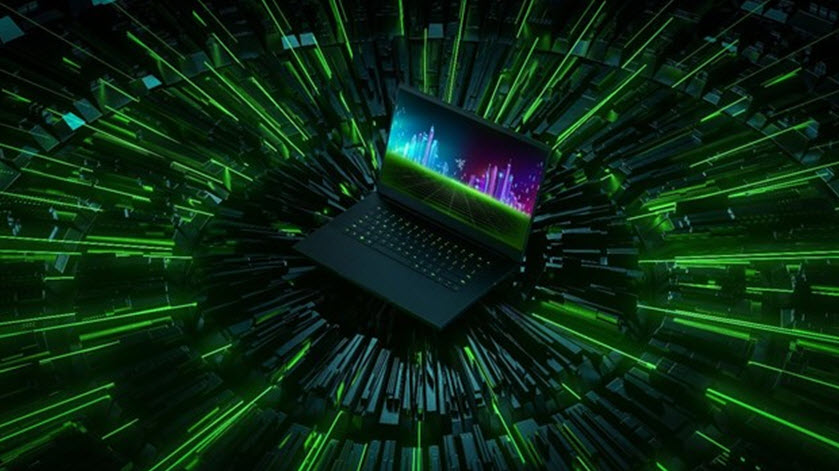 Razer, the world's leading lifestyle brand for gamers, today announced a new Blade 15 Base model that captures the key features of the Blade 15 at a more attractive price point, allowing new and casual gamers to experience the joy of playing on a Razer Blade.
The new Razer Blade 15 Base model features the premium design of Razer laptops: A CNC-finished aluminum body, a matte black anodised finish, and the iconic Razer logo adorning the shell. As with every Razer Blade, the keyboard is powered by Razer Chroma RGB and can be customised to match up to 16.8 million colours.
Flanking the keyboard are booming upward firing speakers powered by THX® Spatial Audio for a more immersive audio experience. This audio technology from THX features a variety of audio profiles for use with gaming, music, movies, voice, and a customisable EQ profile.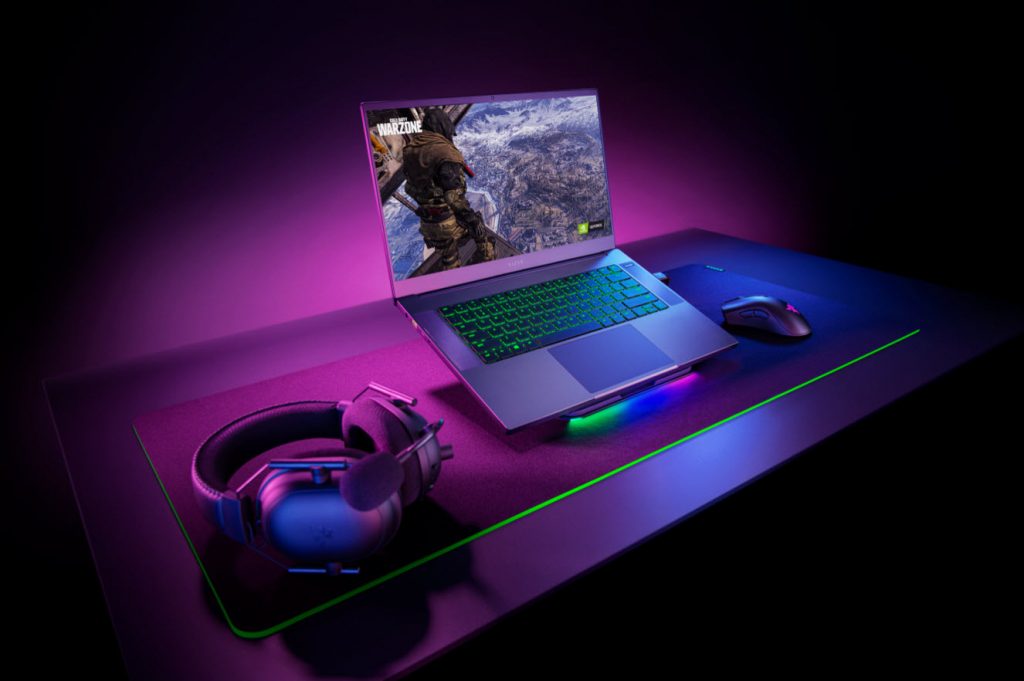 Matching form with function, the new Razer Blade 15 Base model features 16GB of DDR4 RAM for heavy multitasking, an Intel® Core™ i7-10750H processor to quickly dispense tasks, and an NVIDIA® GeForce® GTX 1660 Ti graphics card to crank out frames in the latest games. To take full advantage of the powerful components, this configuration of Blade 15 Base is equipped with a fast 120Hz display, lined with ultra-thin bezels and topped off with a HD webcam that's perfect for work and play.
For more information on the new Razer Blade 15 Base model, please visit https://www.razer.com/gaming-laptops/razer-blade.
WHERE: Online at Razer.com, in-store at RazerStore locations, and at select retailers.
PRICE: $1,499.99 USD / €1,599.99 MSRP
# # #
ABOUT RAZER
Razer™ is the world's leading lifestyle brand for gamers.
The triple-headed snake trademark of Razer is one of the most recognised logos in the global gaming and esports communities. With a fan base that spans every continent, the company has designed and built the world's largest gamer-focused ecosystem of hardware, software and services.
Razer's award-winning hardware includes high-performance gaming peripherals and Blade gaming laptops.
Razer's software platform, with over 100 million users, includes Razer Synapse (an Internet of Things platform), Razer Chroma RGB (a proprietary RGB lighting technology system), and Razer Cortex (a game optimiser and launcher).
In services, Razer Gold is one of the world's largest virtual credit services for gamers, and Razer Fintech is one of the largest offline-to-online digital payment networks in SE Asia.
Founded in 2005 and dual-headquartered in Irvine (California) and Singapore, Razer has 17 offices worldwide and is recognised as the leading brand for gamers in the USA, Europe and China. Razer is listed on the Hong Kong Stock Exchange (Stock Code: 1337).
Razer – For Gamers. By Gamers. ™
# # #