Ubisoft recently teamed up with Poki to bring their first Ubisoft Nano game called Rabbids Wild Race to the web. The game is now freely accessible to millions of web users around the world!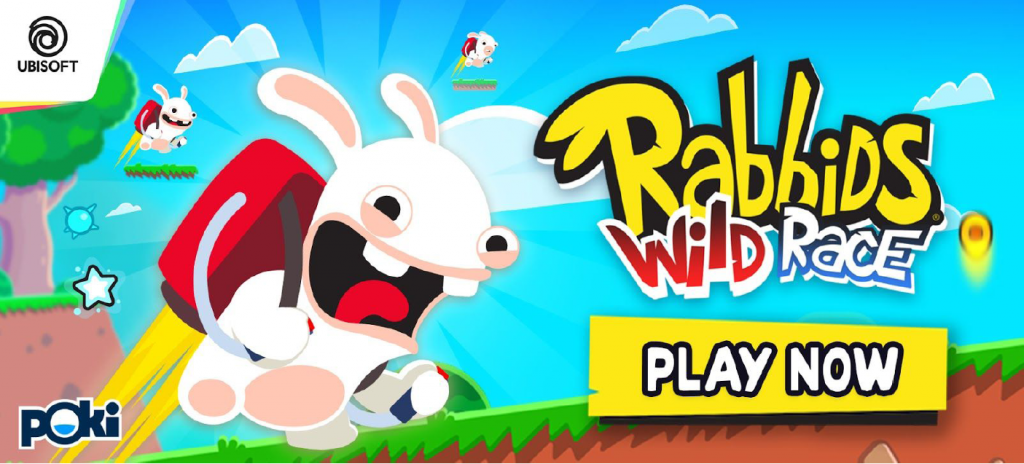 Play ​Rabbids Wild Race game on Poki​ now​
Rabbids Wild Race continues with the tradition of uniting multiple players in one gameplay. However, there's a twist. Instead of limiting the player count to 4, players will be able to play on Poki with up to 31 other players. 32 naughty Rabbids on one screen is a lot to take in and makes this game release extra special.
There is a direct competitive aspect of the game. You can bounce on other players to prevent them from winning. That's your chance to throw your opponents into obstacles to end their runs. Rabbids seem cute but they can turn mischievous if left unchecked.  Rabbids Wild Race is Ubisoft's first Ubisoft Nano production ever built and is being launched exclusively on Poki.
Ubisoft is proud to announce Rabbids Wild Race will be featured on the leading global web platform: Poki.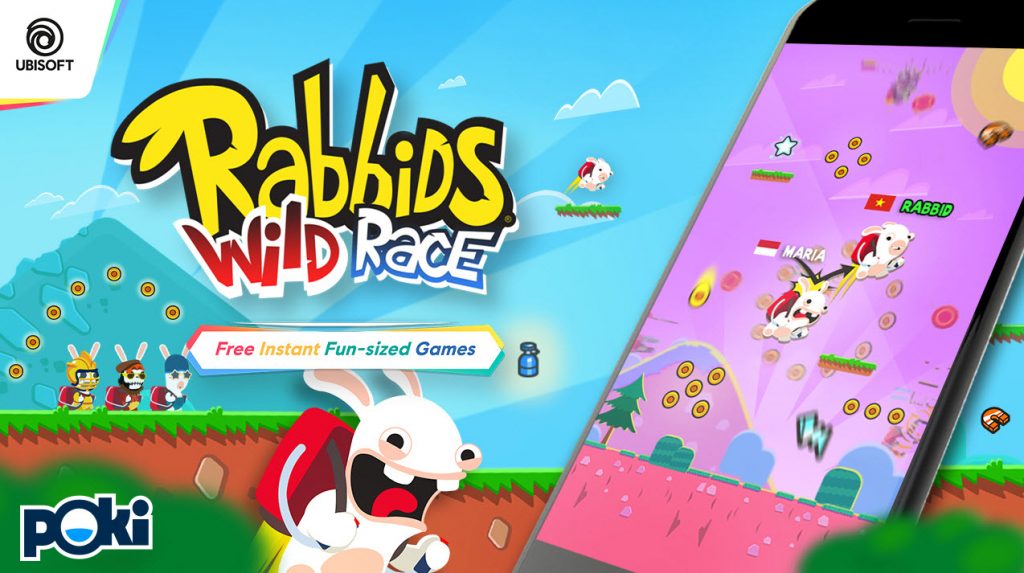 About Ubisoft Nano

Ubisoft Nano is a new and growing collection of multiplayer Free Fun-sized Instant Games based on Ubisoft beloved worlds. Accessible and enjoyable to everyone, Ubisoft Nano games are lively and easy to pick up, and designed to bring instant bursts of arcade fun to fans of Ubisoft characters, hypercasual gamers, and live-multiplayer aficionados, on mobile and desktop. Play, share & party live with millions of players from the four corners of the world with Ubisoft Nano!
​About Poki

Poki is a global gaming platform on a mission to become the ultimate online playground for players and game developers alike. Poki is reaching over 30 million monthly players worldwide and is localized in 28 languages and on their web platform, you can find hit titles like Subway Surfers (by Kiloo), Crossy Road (Hipster Whale), and Stickman Hook (Madbox). They help a growing community of over 200 game developers achieve success on the web by offering their games to a wide audience and helping them monetize via premium advertisements. For more information visit Poki for Developers page.