Two Striking Legendary Moose Seen Grazing in the Wild
Track Down These New Legendary Animals for Considerable Reward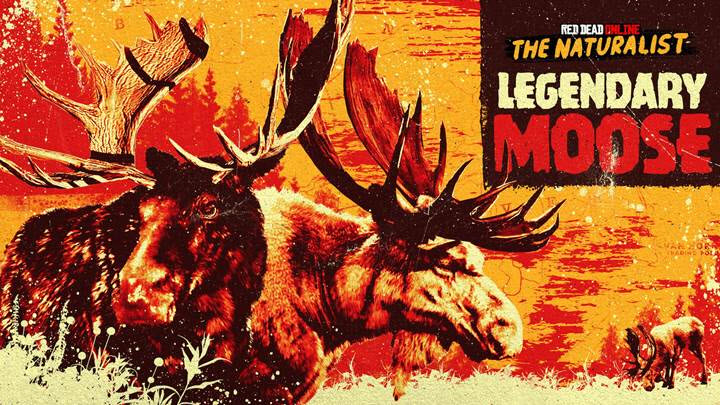 Legendary Moose, massive and looming, have been spotted ambling around the wilds of the frontier. Moose are very shy creatures that run if startled and are surprisingly nimble for their size.
The Snowflake Moose blends into its snowy surroundings off Barrow Lagoon. Keep an eye out for its massive black antlers contrasted against the snow. This particular creature prefers to graze on rainy nights, so dress in your warmest leathers before leading an expedition.
The Knight Moose, meanwhile, is most known for its pitch-dark coat and has been rumored to frequent the northern section of the Kamassa River bed during the day. Approach quietly and keep a steady hand to sedate or skin the beast.
Sedating and sampling any Legendary moose will land you an Offer for 30% off a Weapon of your choice.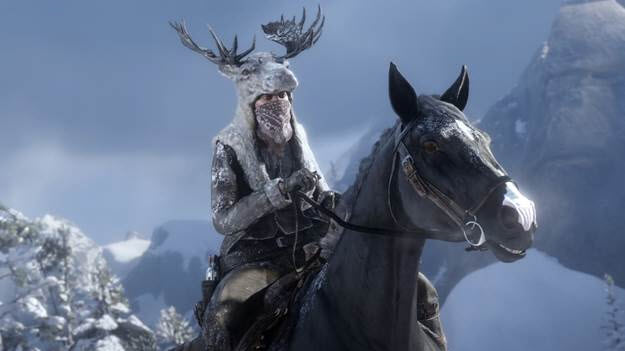 GUS' TRAPPER STORE
Should you choose to use lethal force, swing by Gus Macmillan's Store to sell either the Snowflake or Knight Moose Pelt for an additional 50% payout through October 5th. Doing so will also enable Gus to craft two new Garment Sets for your collection.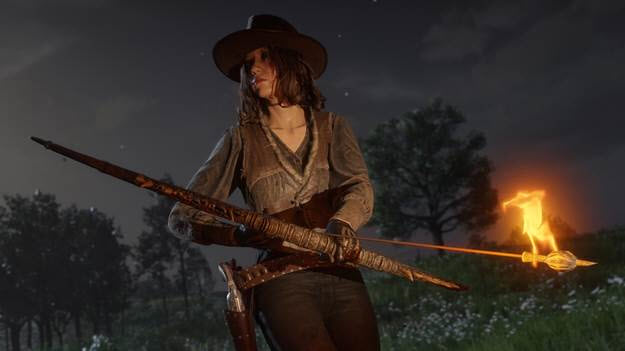 BONUSES & BENEFITS
All who play Red Dead Online between September 29th and October 5th will receive a bundle of 10 Fire Arrows, 10 Poison Arrows and 10 Small Game Arrows, free of charge and delivered to your Lockbox.
There are a bevy of discounts available this week, including 50% off all of the Tonics sold in Harriet's shop and all Thrown Weapons, plus 30% off all Pamphlets, Pistols, and the Improved Bow.
PRIME GAMING
Red Dead Online players who connect their Rockstar Games Social Club account to Prime Gaming will receive Rewards for:
5 Free Legendary Animal Pheromones
6,000 Naturalist XP
A free Wilderness Camp
A free Katata Coat crafted from the Legendary Katata Elk Hide

In addition, Prime Gaming members will receive Rewards for a free Bar Theme and Outfit, Accessory or Emote of their choice, plus 6,000 Club XP and 10X each of Gin, Brandy, Rum, Baked Beans and Jolly Jack's, all through October 12th.
Check Rockstar Support for details and limitations.