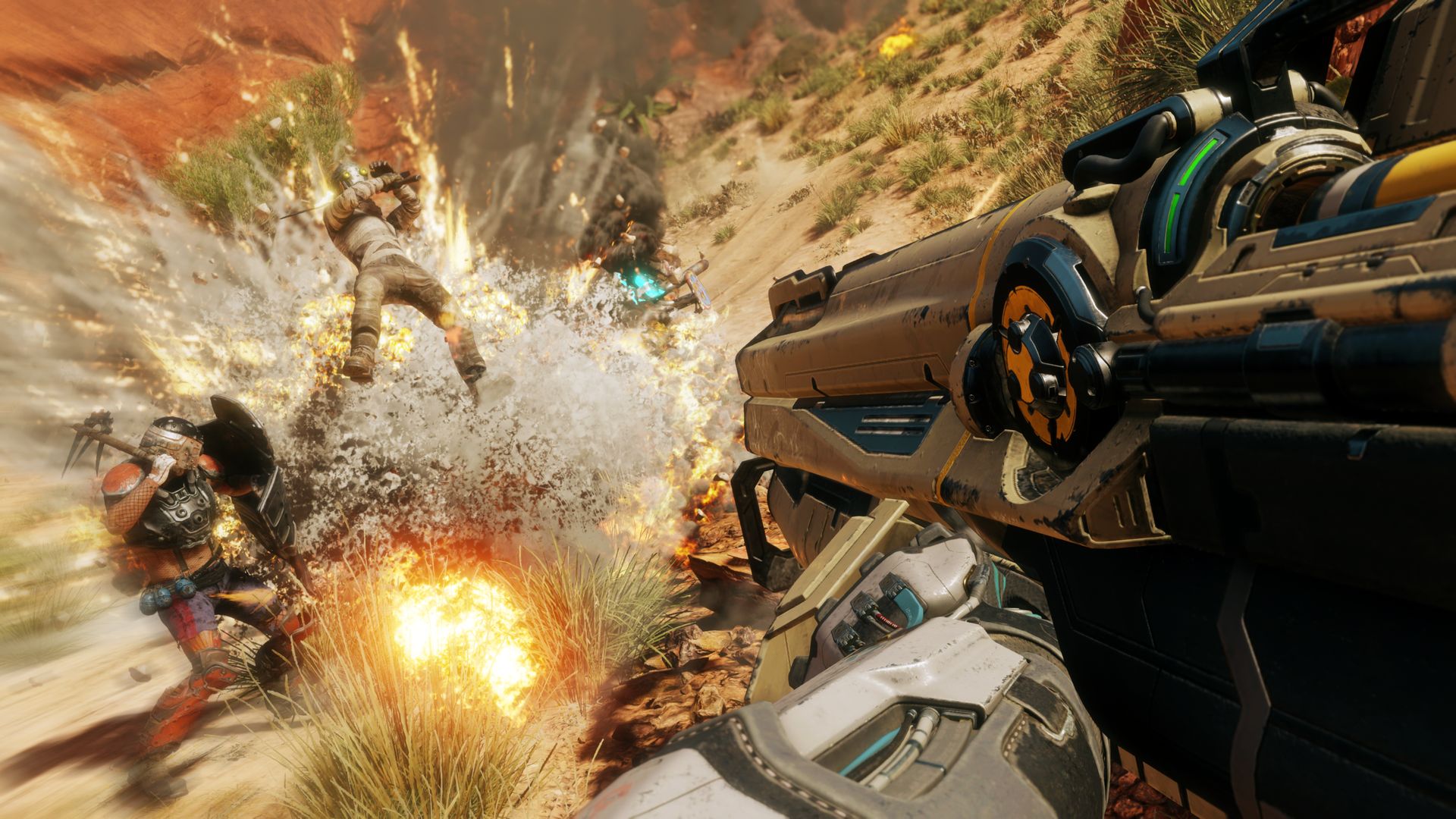 Bethesda and Avalanche Studios released a brand new video of Rage 2 showing nine minutes of gameplay from a pre-beta build.
The video kicks things off ina desert buggy, but soon transitions to open world gameplay as the player assaults the Earthscar Ark. The video shows several weapons, including a shotgun with a rail gun like alternate fire, an assault rifle, and RAGE's iconic boomerang-like wingstick. With the opening of the Ark, we are introduced to Slam, one of the player abilities. The rest of the video shows off plenty of gunplay and some gorgeous post-apocalyptic scenery. The end of the video shows off vicious boss fight against a giant mech in a scrap yard and a sneak peek at the next video.
Rage 2 will launch on PlayStation 4, Xbox One, and Windows on May 14, 2019.